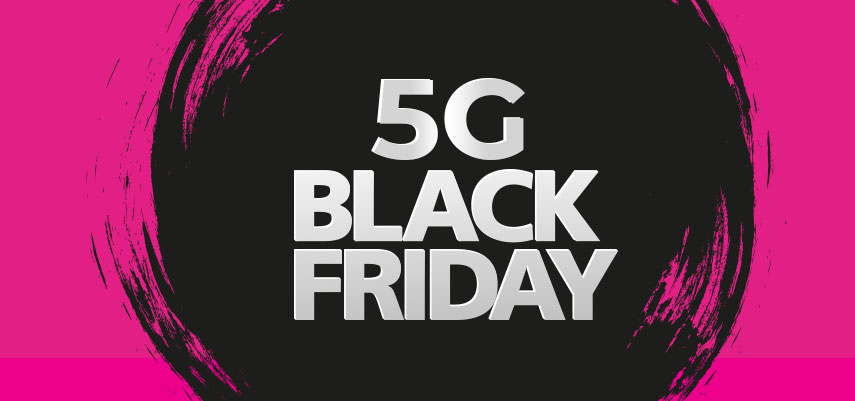 18 Oct

5G Mobile Black Friday Deals

It won't be long now until Black Friday is upon us. As summer changes into autumn so Black Friday is just around the corner. This year the date to remember is 29th November. When it comes to looking for great deals, there are going to be plenty advertised in the rush to get your business on this busiest of shopping days. 
What is 5G?
5G is the latest technology in mobile networks. This is being rolled out across the country as we speak. This technology will deliver the promise of superfast mobile internet. The speeds that you can get on 5G will rival those that you can get on home fibre broadband services. So, you will be able to do things like streaming movies in UHD instantly on a suitable handset.
5G Capable Handsets
When it comes to being able to use the 5G network you need a handset that is 5G compatible. The manufacturers are currently releasing a number of 5G enabled handsets, and in the future, all handsets will end up being 5G compliant in much the same way as 4G was rolled out. When Black Friday rolls out snagging yourself the latest 5G handset is going to be one of the best deals around.
Which Handsets Should I Watch For?
There are some truly great 5G handsets that you should look for when it comes to the Black Friday deals. The Samsung Galaxy S10/S10+ 5G are stunning mobile phones, and definitely some of the best 5G handsets on the market. So, you will want to see if you can get a deal on this one. The OnePlus 7 Pro is always a really good handset, with one of the nicest screens currently on the market. Featuring a 90Hz refresh rate this phone really has to be seen to be believed.
Do Your Research
As the 5G phones are still new to the market, it is important that you do your research when looking at which phones to get. Not all of the providers have yet rolled out their 5G offerings. 5G is also yet to hit every part of the country so you should definitely check and make sure that you can get 5G in your area, or that it is coming soon. You should also look at the reviews of the different phones and see which handsets would suit you.
The Best Deals
When it comes to finding the best deals, some of the retailers are rolling out their Black Friday deals early, so if you shop around you might well be able to get ahead of the game and find yourself a real bargain. Most retailers, though, will start rolling out their deals a couple of weeks ahead of Black Friday so this is the time to look.
Year-Round Deals
Some sites, like ours, have truly amazing deals on 5G handsets all year round. So, you should definitely come and check out what is available. Unlike some retailers, we don't artificially inflate the cost of our handsets to make the Black Friday deals look better.