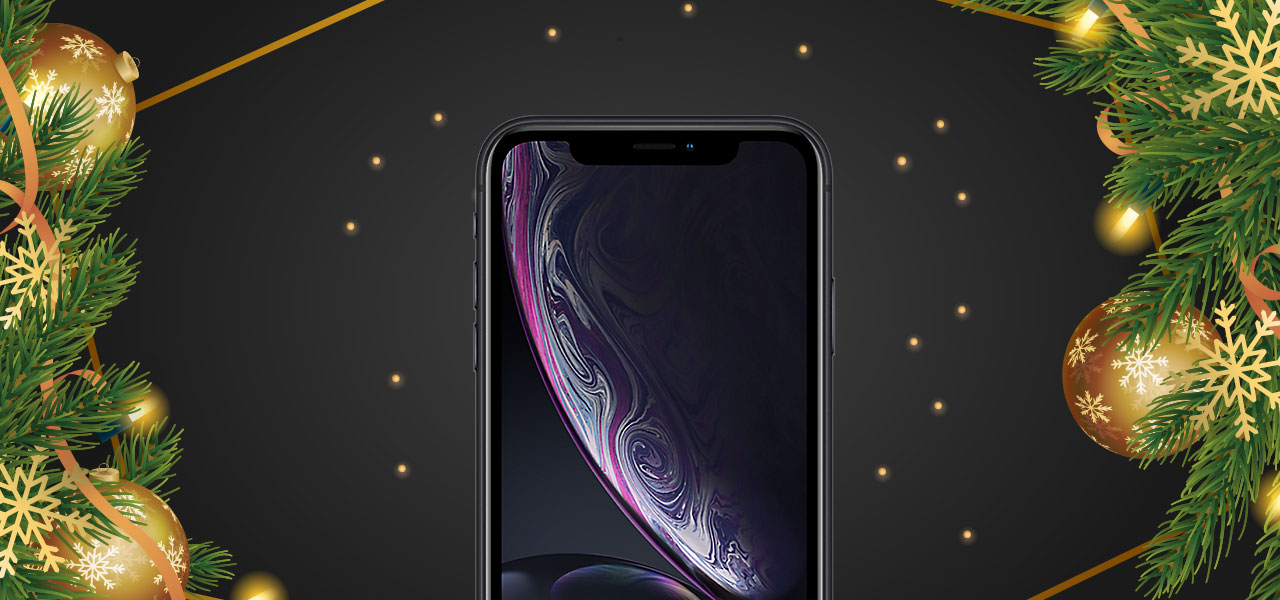 15 Dec

Amazing iPhone XR Deals for Christmas

The iPhone XR is now just over a year old and has been one of the best-received handsets Apple has ever released. It was the first cutdown handset they made since the SE which first came out in 2016. It was expected that the spec would be lower which brings the price tag down, but Apple surpassed all expectations, and while it was not the same spec as the higher iPhone XS and iPhone XS Max that were also released in 2018 it is safe to say it took the world by storm. 
Feature Packed iPhone XR
Generally, with a cutdown handset, you would expect to see a significant drop in spec, but this is actually a really capable and feature-packed handset, and they honoured their commitment to a lower price. It comes with a single rear camera but the quality of images you can capture speak for themselves, thanks to the 12MP lens. Sales of the handset have never wavered as customers realised they could have the latest iPhone technology and the cutdown parts did not really impact on the overall performance of the phone.
It is an excellent phone if you are an online gamer, the picture quality is first-rate, and it has a bigger screen than the standard iPhone XS. It quickly gained a following of students and younger users thanks to the affordability, and we are so excited to announce that we have found some really great Christmas deals for you when it comes to bagging yourself an iPhone XR. 
Data, Data, and More Data
So, you use your data when you are not connected to a wifi network, and we know that users like to have a glut of data on hand. This is especially helpful if you spend a lot of time commuting as it means you can use your handset to do things like watch movies to pass the time.
When it came to negotiating some awesome Christmas deals for the iPhone XR we wanted to make sure data was covered, so you are going to love this 75GB of data deal. That is not a typo we really do have a whopping 75GB of data each month and all for the amazingly low price of just £36 a month. Our friends over at EE have been incredibly helpful, and we have worked hard to bring this deal together for you. This much data is loads of films, or music, or anything else you like to do to keep you entertained really.
The really good news is that we can also get all of the awesome colours that this handset is offered in, so you can choose between white, red, blue, yellow, black and coral giving you a chance to sync your personality to your handset. The wonderful people at EE also offer some great free gifts; you get to choose one from the fabulous list of free access to BT Sports, Apple Music or MTV Play. But this deal cannot last forever so bag your new handset today.