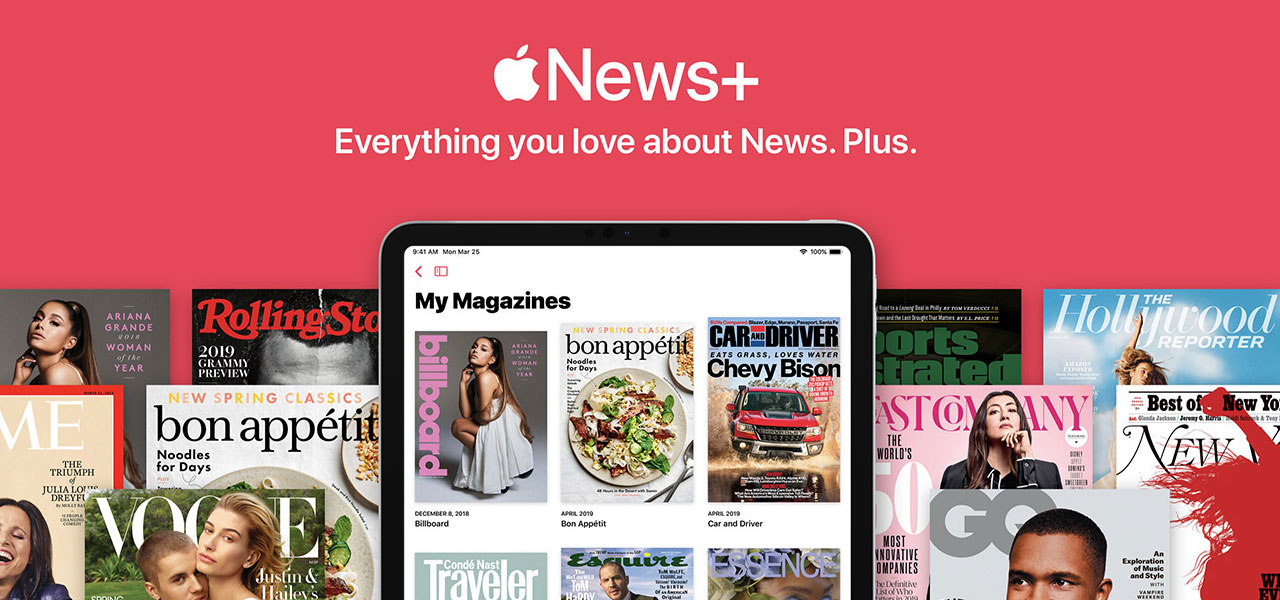 03 Apr

Apple News + joins the EE entertainment package

It's no secret that EE has one of the best entertainment packages but did you know you can stay connected with a free Apple News+ subscription? EE has worked closely with Apple to offer some of the best free trial subscriptions available. With Apple News+, you can keep up to date with the latest news in your area and the rest of the world.
What is Apple News+?
Apple News+ is your best way to stay connected to the world around you from the comfort of your phone. It's a subscription to the biggest newspapers and magazines. Whether you're someone who wants to keep up to date with high fashion, traveling or the economy, there's something for you. Apple News gives access private and secure reading, whether you're part of their subscription base or not. You'll also get breaking news notifications so you're aware of current situations and view some of the top stories, hand picked by Apple editors.
What do I get with the subscription?
With your free Apple News+ subscription from EE, you get a six-month trial period. Apple News gives you access to over 200 of your favourite newspapers and magazines from the comfort of your own phone. You'll be able to stay up to date with the world from the very best, such as The Times and The Wall Street Journal. With your Plus subscription, you can allow access for up to 6 members to use a single account. All your favourite magazines will automatically download the most recent issues so you can stay connected on the go.
As an Apple News+ subscriber, you'll be able to unlock a whole range of premium articles and magazines. Your phone will begin to learn your interests and suggest other stories along those lines. These suggestions will be from small articles to full magazine issues. The best thing about the subscription is that you can cancel at any time as you aren't entered into a contract. There is no obligation to stay.
How do I get it?
To get your free 6-month subscription, you first have to join EE of course! If you're not with EE, take a look at some of our mobile phone deals on the UKs best network. As this is an Apple service, you do also need an iPhone. You won't be able to make use of any Apple subscriptions if you hold an Android device.
Once you've got all the needs for these subscriptions, simply text NEWSPLUS to 150. It's as easy as that! You'll get a text back with a link to set up your account, just follow these instructions and you'll be ready to enjoy Apple News+.
Once your free subscription has finished, you'll get a text from EE letting you know. From here, you can either choose to continue the subscription with a cost as low as £9.99. This is added on to your pay monthly contract so you don't need to so anything else.
Does all this sound like something you need? Take a look at our best iPhone deals on EE and you'll have access to Apple News+, along with a whole range of other free subscriptions.