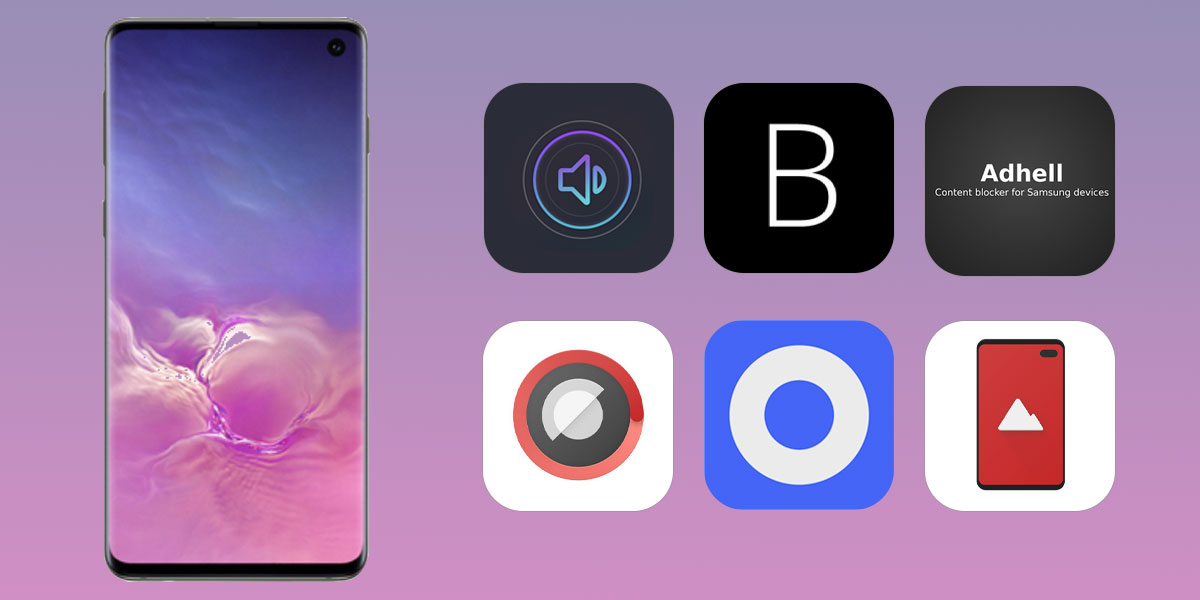 08 Aug

Apps to Make Your Samsung Galaxy S10 Shine

There are thousands of apps out there, and some are good and some are well not quite what you hope, but there are a few that are designed to really make the most of the features of your phone. So, we are going to round up a few of them for you.
SoundAssistant
This is an app that has been released directly by Samsung for your S10. What this does is give you a lot more control over the sound settings on your phone. You are able to set particular sound settings for individual apps, so if one app always seems louder than the others you can make it permanently quieter. You can also change how the volume buttons function, such as whether they adjust the media or the notification volume by default.
Borderlight
This is an app that borrows heavily from the latest trends in computer gaming, which is to have all things rainbow cycling. What it does is add a colourful border to the display on your phone. Think of it like edge lighting on steroids. This uses the live wallpaper feature on your phone to achieve it, and you can tweak the options on it and adjust the colours, speed and shape of the border. Fancy.
AdHell3
Adverts are the bane of modern devices and they appear everywhere. This app aims to eliminate them entirely at source. Whilst the installation may be a little onerous, it can be installed without root access to your phone, which is great. Blocking ads will save your data as it won't try and load them.
Holey Light
If you are missing having a notification LED on your phone, thanks to the new infinity display, then this app could be for you. What this does is tweak control of the ring around your phones punch hole camera on the front. This app will change the colours and flash this ring depending on the notifications that you have received. This is a great way to see what is going on with your phone at a glance.
Battery Ring
Want a quick visual indication of how your battery is doing, then this app is for you. Like the above app it makes use of the punch hole camera ring and tweaks it to show a circular meter indicating how much battery you have left. Great for seeing at a glance that your phone needs charging or whilst it is charging that it has been fully charged. The less ring you can see the lower the charge.
Hidey Hole
The final app we have for you helps you hide the punch hole camera on your infinite display. What this app does is curate a list of the best wallpapers for your phone that are optimised to take advantage of or hide the punch hole camera. Whether it is by making it the eye on a person or character, or by hiding it within a pattern on the screen, this is a very creative way of making the most of your phone.