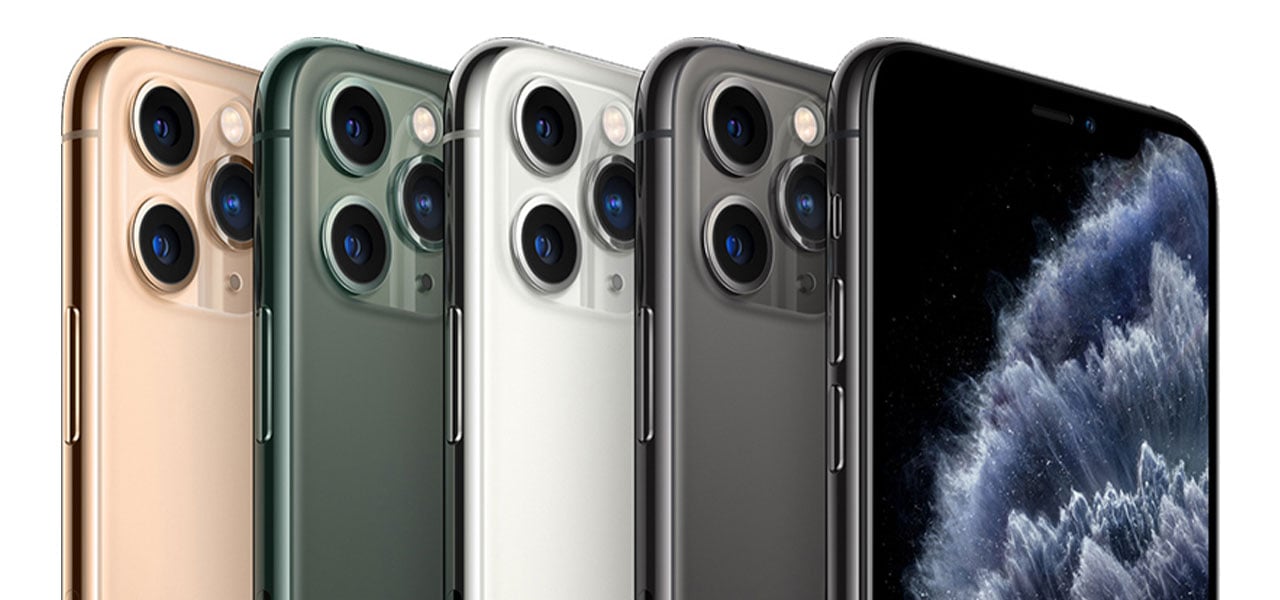 03 Jun

iPhone 11 Pro Max Deals

September 2019 brought the release of the new iPhone 11 series and the best iPhone 11 Pro Max deals will have to jumping out of your seat. They're all full of value, offering the best from UK networks and come at an amazing price. If you're looking to upgrade to some of the most innovative technology from Apple, now's the time.
Vodafone Benefits
Vodafone is an award winning network, in a few different areas. In 2019, they were awarded the most improved network, showing that they are growing and improving everyday. That being said, they're also known to have some of the most reliable network coverage in all parts of the UK. nPerf also awarded Vodafone with the UKs best mobile data network, keeping you connected for less.
When you join Vodafone, the level of benefits you have access to depends on the plan you've joined on. All Vodafone customers will be able to make use of their VeryMe rewards. To access this extra, all you need to do is download the Vodafone app. From here, you can tap the VeryMe option to be forwarded to all the Vodafone goodness. This benefit gives you access to amazing discounts with huge brands and some companies you may never have heard of. You'll also find a huge range of giveaways available on this feature. Updated weekly, you'll always have new options.
Anyone who joins Vodafone on a Red Entertainment plan will also get to make full use of their free subscription options. You will get to choose one subscription to enjoy for the entire length of your contract. Vodafone have paired with a range of different brands, such as Spotify, Sky Sports, Amazon Prime Video and Now TV, to give you a great entertainment package. You'll be able to enjoy your chosen subscription directly from your mobile at any point. You'll never spend a moment bored when you're with Vodafone.
EE Add-Ons
As the UKs best network for 6 years running, you can be sure you're getting a first class service when you join EE. You're going to be able to experience the best network speeds and network coverage in the UK with EE. For years on end, they've been awarded for just how amazing their network is. Not to mention, they are also the first network to everything. This network also offers a range of tariff extras that you won't find with any other networks. This includes Smart Plans which allow you to swap out your tariff extras to help avoid different costs.
EE was the first network to begin rolling out 4G and 5G connectivity, Since then, they have provided amazing speeds with both connectivity levels. As 5G is still a new level of technology, EE continues to roll out the connectivity. Throughout the year, we should see more and more towns being able to use 5G with any compatible phones and plans. Currently, no other network covers as many destinations with 5G as EE do. You can enjoy the fastest speeds in busy locations without having any interruptions.
Every single customer who joins EE will also be able to enjoy their free entertainment package as well. Enjoy the best entertainment available with a whole host of different trial subscriptions. You can enjoy your favourite brands, from Apple Music and BT Sports, for no extra costs. If you're wanting to try out something new, you'll also be able to make use of BritBox and MTV Play subscriptions. The best thing about this EE extra is you don't have to choose just one subscription. Make use of as many free subscriptions as you can throughout your entire contract.
Three Perks
The benefits offered by Three are slightly different to those from other networks. Both add ons available from Three will help you avoid unexpected costs as much as possible. These two offers are Go Binge and Go Roam. These add value by making sure you're not met with horrible costs for doing what you love.
Go Roam is available on all Three contracts. You can now use your monthly allowance in more countries than any other network. Included in this plan are 71 destinations around the world, including the USA and Australia, allowing you to browse the web and contacted your loved ones. You shouldn't be charged high costs for doing things that you need to do, so Three have reduced the risk as much as possible.
Anyone who joins with a contract including 12GB or more will be able to enjoy the luxury of Go Binge. Three have worked with a range of different platforms to allow you to browse, stream and connect without eating away at your mobile data. Included in this agreement is Netflix, Snapchat, Deezer, Soundcloud, TV Player and Apple Music.
Best iPhone 11 Pro Max Deals
All of the best iPhone 11 Pro Max deals are packed full of value that you didn't even know you needed. Whilst a good price is great, it's always nice to have a few extras thrown in. Of course, you get the benefits from whichever network you join. As well as that, we provide free next day delivery on all orders so you don't have to wait around. Working with DPD allows us to provide you with tracking information so you can see the one hour time slot your phone will arrive. Don't waste your day waiting around when you shop with us.
To make our prices as affordable as they are, we work everyday to ensure we've got market leading deals. To reduce prices, you may find a whole range of cashback deals. This essentially allows us to reduce the price by paying you money back throughout the contract. With both automatic and redemption cashback amounts available, you can choose how much value you win back from your contract. Each cashback method brings a different level of savings as well as a varied method of claiming. Choose how you save money and add more control into your life.
Even if these iPhone 11 Pro Max deals just aren't for you, there is a huge range of even better iPhone deals on a few of their older ranges. Apple are offering some of the best prices on the market at the moment.