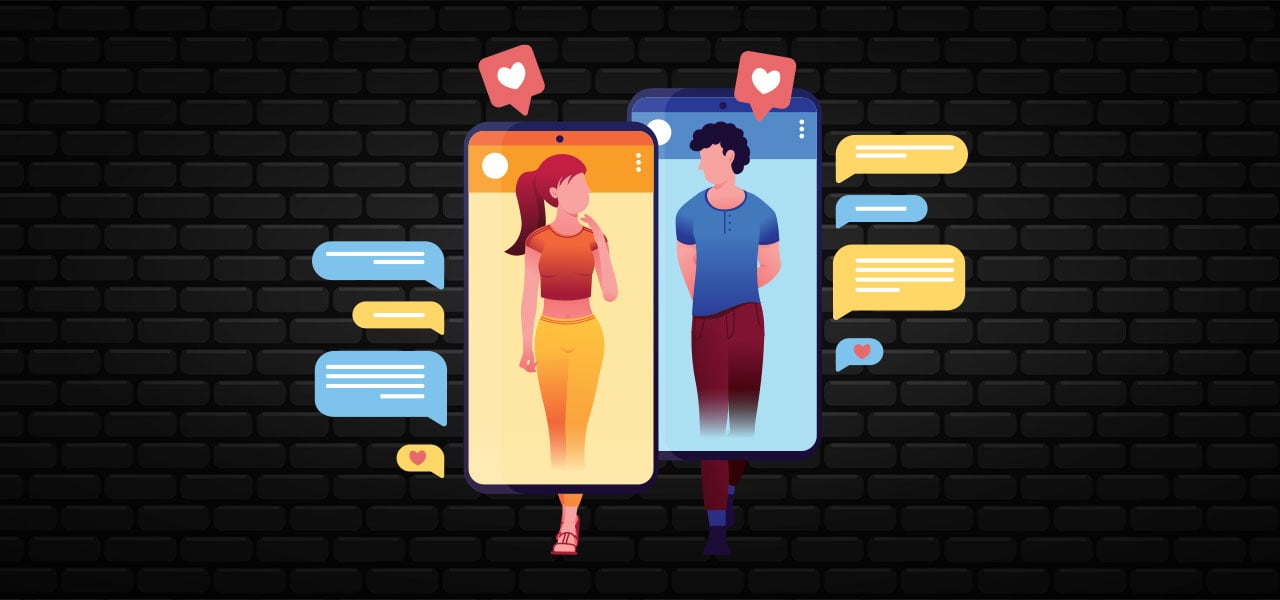 12 Feb

Best Dating Apps for this Valentines Day

It's that time of the year again and we're back with the best dating apps for this Valentine's Day to help you find THE ONE! Each of these apps will allow you to find people in your area whilst making sure you're able to get to know them. They all also have a completely different aim when it comes to helping you find the one.
Profoundly
Profoundly is a relatively new dating app that has blown up over the last year or so. There are over 12 million users on this platform so there's definitely someone for everyone! One difference with Profoundly is that you can find something to talk about all of the time. There are a number of different ice breakers available so conversation never dies. You can even anonymously share secrets and experiences to find people with your same humour. Unlike a lot of other dating apps, you need to talk to people before you see what they look like. Conversations will help you collect hearts, at which point photos will begin to be visible. This makes sure that you're building meaningful relationships rather than shallow ones.
Badoo
Badoo has been on the scene for quite some time and has even had a few different face lifts to create the perfect dating app. To ensure you are staying safe whilst dating, Badoo allow you to verify your account. This makes sure that people are using their own photos and no one is put in harms way. It's always a great idea to ask someone to verify their account if you're a little unsure. You're able to use the typical swipe method to find your perfect person and can easily start conversations when you match others, There's also a premium version of this app, which allows you to see who likes you, who has favourited you and even go back on people you accidentally swipe.
Bumble
Bumble is an app EVERYONE wants to get on! It's not just a dating app, it can help you meet your new best friend and even network with people within your industry. You can swipe through different people and narrow down your search to find your perfect person. On Bumble, the women makes the first move. They'll have 24 hours from the point you first match to send a message. The other person will then have 24 hours to respond. If you don't respond in time, your match will time out! This app is also great for LGBTQ+ relationships as you can choose a number of different features to find your type.
Coffee Meets Bagel
Coffee Meets Bagel was the first app to ditch the swiping rule that all dating apps took on. When you set up your account, you'll be asked a number of questions so the app can match you with likeminded people. Every day at noon, you'll get new matches that are perfectly suited to you. This gives you the chance to build meaningful relationships. 86% of daters have found long term relationships through Coffee Meets Bagel so if you're serious, you're going to want to jump on this app. Premium accounts can even view read receipts and activity reports!
Hinge
This is another dating app that gives you photos of someone and lets you like or skip them. This is actually the #1 mobile dating app in the world at the moment so it's great to meet tons of people. Hinge will quickly learn what you like in a person and show you more people to suit this. You'll get an understanding of what they're like and potential date ideas based on questions your matches have answered. This app even checks up on you after your first date to find out how it went. If it goes good, then you'll be shown more people like them. If it goes bad, Hinge will take this on board and adjust who you're being shown.
Taimi
Taimi is a dating app that is purely designed for the LGBTQ+ community. It's actually the first entirely inclusive LGBTQ+ dating app. Through this app, you can talk to match for free, create vides, post stories and find your perfect match! You'll be able to swipe through different people paired with yourself. Once you match them, you can start a conversion and get to know your potential partner. This app is also highly secure, giving you the option to lock it using a passcode, touch ID or face ID. It's brilliant to keep your information private!
With the best dating apps for this Valentine's Day, you'll find your perfect match in no time. You're going to need a brand new mobile phone to make sure you're getting the right photos! View our phone deals to save money on the things that matter. /vc_column_text]