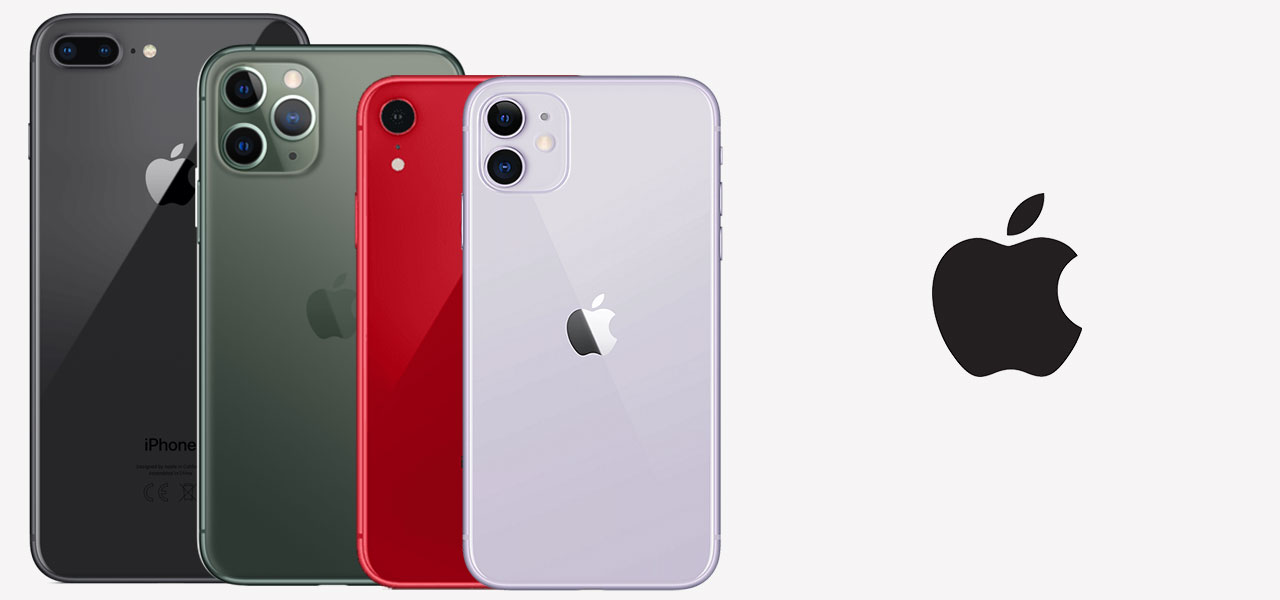 31 Mar

Best iPhone Deals in 2020

With so many deals on the market, it's hard to find the top offers but we've made it far easier but finding the best iPhone deals in 2020. To define what we mean by best deal, this includes an affordable price, great amounts of data, the best iPhones and top networks. You can still purchase most iPhone the Apple have released from the iPhone 6 upwards. Anything else is most likely outdated.
Best iPhone 11 Deals
Apple released the iPhone 11 in September 2019, making it the most recent iPhone at this point. Usually, a brand-new iPhone comes with a high monthly cost. When the iPhone X was released, prices were around £50-£70 with an average amount of data. Surprisingly, this extortionate price tag doesn't come with the Apple iPhone 11.
Currently, there are some of the cheapest iPhone 11 deals ever seen. On each of the iPhone 11 colours, you can get high data amounts for under £45 per month across EE, Vodafone and Three. By joining each of these networks, you can also get access to some of the best network benefits available. Your pay monthly contract shouldn't be a chore, you should get something back from it and that's what makes up some of the best iPhone 11 deals on the market.
Market Leading iPhone 8 Deals
We know, the iPhone 8 is a few years old now but, hear us out. You will not find any iPhone deals that are as good as these iPhone 8 deals. Due to the fact this phone was released a couple years ago, prices have dropped considerably. When you purchase the iPhone 8, you aren't losing out on any of the fun camera features or processing speeds.
By paying a very low upfront cost, your can bring your monthly costs down to the twenties each month. You'll get huge data amounts included in your contract whilst having some of the best network speeds available. If you're looking for market leading iPhone 8 deals, you don't have to look much further.
Top iPhone Xs Deals
For a long time, the iPhone Xs has been a best seller and it's truly understandable as to why. Apple made this device incredibly high tech and gave it an extremely high-end design. When this phone was released, it came with a very hefty price tag however, recently that has dropped far more than expected. With some of the top iPhone Xs deals, your pay monthly price will be in the mid-thirties.
To make the iPhone Xs price as low as it is, we offer huge cashback amounts. If you're lucky, these can bring your effective monthly costs down to around half of what you're actually paying. You would think this would be hard to get hold of too, right? Well, all you need to do is pay your monthly contract and we'll pay the money to you!. In some cases, we will ask you to fill out a quick form and give us your bills just so we can make sure we've got all the correct details.
Best iPhone Deals in 2020
The best deals on the market really depend on what you need from your mobile phone. If you need a high amount of data, you may be looking at higher prices. Different needs will make different networks more attractive to each person. To find your perfect deal, it would be a good idea to first think about what you need from your smartphone and airtime. Once you know this, it will be so much easier to find your dream mobile phone contract.
Whichever offers you label as the best iPhone deals in 2020, we sure you're going to love them. With such great prices and tariff add ons, how could you not?