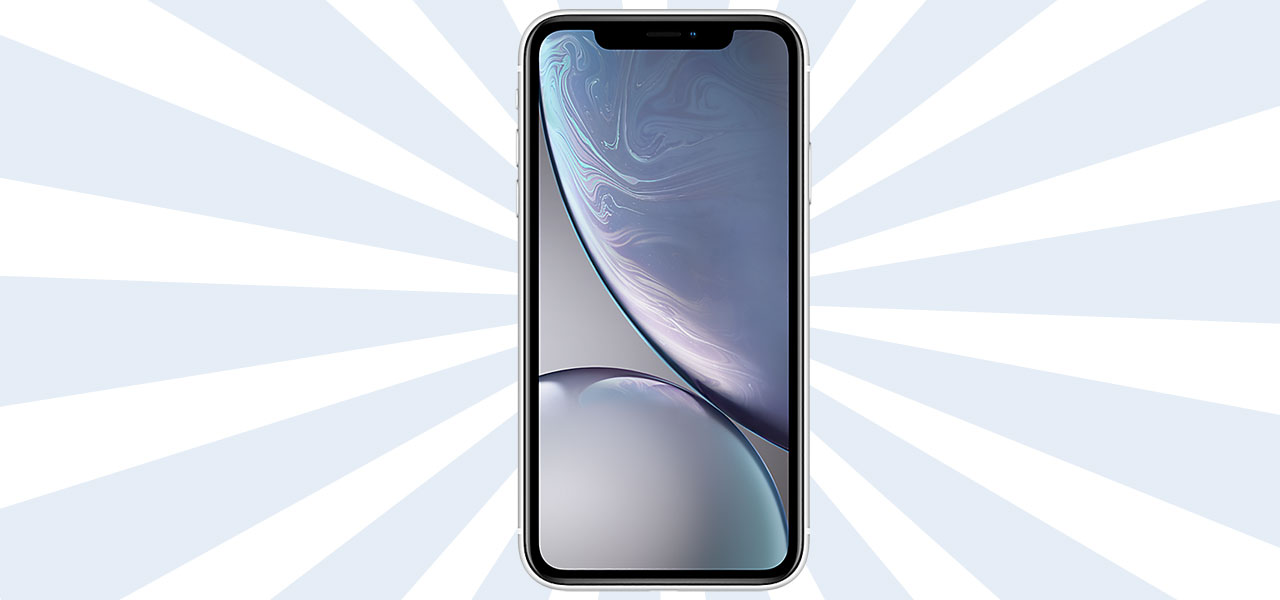 09 Jun

Best iPhone Xr Deals

To date, the iPhone Xr is one of the best selling Apple iPhone's. With the iPhone Xr deals on the market right now, it's easy to understand why. This device brought a much lower price tag with high end technology to the market. Not to mention, the fun range of colours that were on offer.
About the iPhone Xr
When the iPhone Xr was brought to the market, it carried the best of Apple technology, along with a fresh design. It really allows people to express themselves through their phone and add a bit of personality to one of their most used devices. There's a wide range of different colours available from White, Black, Blue, Yellow, Red and Coral. Each of these variants has the same overall finish with the all glass back. This gives for a high end, sleek device, full of professionalism.
Apple built the iPhone Xr as a more cut down version of their technology to make it readily available to a wider range of people. This was accomplished through a range of different techniques. One way of doing this was to replace the OLED screen with the all-new Liquid Retina display. This sits at the top end of LCD screens, making sure you get high quality viewing with anything on your display. You will also only find a single 12MP lens on the back of this phone. Whilst this is a downgrade in the camera setup, you can still trust that the Xr will produce high quality images.
When it comes to the components keeping the Xr running, you don't have to worry about losing out on any important processing power. With the A12 Bionic behind the brains of the phone, you can trust that you're getting quality and power. This chipset is one of Apple's strongest and will give you fast, uninterrupted processing speeds. Along with the powerful 2942mAh battery, you'll be able to make sue of these fast speeds throughout the day. This battery should be able to keep you connected to the rest of the world for hours on end without the worry of losing contact.
EE Prices
For 6 years now, EE have been voted the UKs best overall network. They have also won numerous other awards, such as best network coverage and best network speeds. When you join EE, you can trust that you'll get to experience high quality download and upload speeds as well as peace of mind knowing you'll be connected everywhere you go. You'll never have to worry about losing touch with your loved ones again. EE will also give you one of the smoothest experiences in all locations around the world.
Joining EE with one of our best iPhone Xr deals will also allow you to get access to their incredible entertainment services. This includes a range of different free trial subscriptions with extremely popular platforms. Included in this are Apple Music, BritBox and even BT Sport. You'll be able to make use of each perk available on the EE entertainment offers throughout your contract. When they come to an end, you'll get a text letting you know, even giving you the option to cancel! This benefit will keep you entertained whilst also giving you the chance to watch costs.
You may also choose to join EE on one of the exclusive Smart Plans. There are a range of different Smart Plans, each giving you a different number of Swappable Benefits. With your included Swappable Benefits, you're able to choose a flexible benefit and change it whenever you need to. These benefits will allow you to choose between Amazon Prime Video, BritBox, Video Data Pass, BT Sport Ultimate and a Roam Further Pass. Switching these benefits out is super easy or you can choose to add them on for an extra cost.
iPhone Xr deals on Vodafone
Vodafone has one of the most valuable entertainment plans of all the UK networks. You will only be able to access this perk when you purchase an iPhone Xr deal with Red Entertainment however, it's worth the money. You will get a 24 month free subscription of your choice from Vodafone's offers. Choose from Amazon Prime Video, Spotify Premium, Sky Sports Mobile TV and a NOW TV Entertainment Pass. Each of these free subscriptions will allow you to get the best out of your mobile phone contract as well as keep you busy at all times.
For those of you who may choose to join through a regular Vodafone plan, you'll still get a few benefits. When you download the Vodafone app, you'll be able to access their VeryMe rewards. Each week, Vodafone will update this feature to offer you a range of discounts and sometimes even some amazing giveaways! You'll find discounts for some of your favourite brands as well as companies you may have never known before. Even personalise the discounts that you see to make sure everything you love right before you.
As well as these amazing add ons, you can also rely knowing that you're with an award-winning network. Vodafone have been crowned with numerous different awards, such as the Uswitch Best SIM Only Network of 2020 and even the Most Improved Network in 2019. With Vodafone, you'll be able to experience some amazing speeds as well as great network coverage.
Prices from Three
If you're looking for lots of data, Three is the network for you. You'll be able to enjoy high data levels as Three are actually the best network for data, as voted by the Mobile Choice Consumer Awards. Of course, these high data amounts need to be met with great service and speeds all around the UK. Making sure this is the case, Three reach 99% of the UK population with their coverage. This means that you'll be able to stay connected in almost all of the UK with no issues.
Joining Three will also give you access to their tariff extras. You'll be able to make use of Go Roam. This gives you the ability to use your monthly allowance in 71 different destinations around the globe. This is more places that any other UK network. Anyone who purchases any of our iPhone Xr deals including over 12GB will also be able to use Go Binge. Three will cover you data on platforms such as Netflix and Snapchat so you don't lose out.
There are thousands of the best iPhone Xr deals available right now. These deals have never been better and are filled with value and excitement. Why not treat yourself to an amazing new device right now!