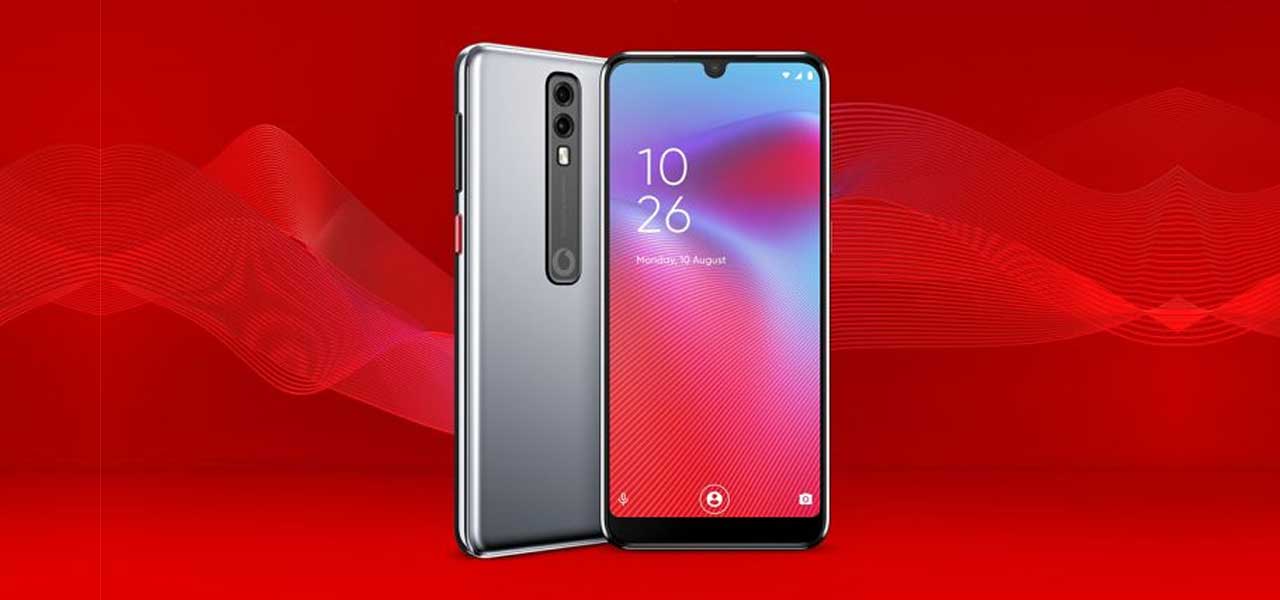 17 Sep

Best Vodafone Smart V10 Deals

Vodafone are one of the leading networks on the market, they've even released a few devices and here are the best Vodafone Smart V10 deals. From huge packages to low prices, you can get a lot with these smartphones. As a Vodafone smartphone, you will only find deals on Vodafone and Talkmobile, but that could change in the future!
Talkmobile Offers
Whilst huge packages are always very attractive, some people would much prefer to pay a low price for their next mobile phone. Lucky for you, we've recently partnered with Talkmobile to offer you prices lower than anyone else's. Every single option of the best Vodafone Smart V10 deals on Talkmobile will be less than £30 per month. With this sort of affordable price, you can already imagine exactly how affordable this smartphone is. Talkmobile shows everyone that you don't have to pay huge prices for quality. With their instant credit checks, you can be part of this network in seconds.
A huge part of any mobile phone contract is having control over everything yourself. As soon you place your order, you'll be given the credit decision. If accepted, you'll get invited to create your own Talkmobile account. Through this online account, you'll be able to access all your bills, add ons, monthly allowance and so much more. There's also the chance to add a spend cap so that you never go over a monthly limit. By moving everything online, you can get hold of the information you need in a matter of seconds.
As more and more people begin to travel around the world each year, roaming is becoming a lot more important. With Talkmobile, you will be able to enjoy your monthly allowance in 41 different destinations across Europe. There's no extra cost when you do go abroad so you will be able to avoid any nasty costs. If you do exceed your monthly allowance and don't have a spend cap, you'll be at risk of coming home to extortionate charges from being abroad. Enjoy your family holidays whilst letting everyone know you're safe and enjoying yourself.
Vodafone Packages
Every now and then, we buy a smartphone on contract to keep us going as sometimes, the prices are actually lower than SIM only deals. As the Vodafone Smart V10 is so cheap, a lot of people may actually be doing this. With that in mind, Vodafone have made a lot of their packages 5G ready. This means that when your dream 5G compatible smartphone comes into the market, you can quickly up and change whilst paying a low monthly cost. This would of course include purchasing the phone outright, but this can save hundreds of pounds for you.
When you join through the best Vodafone Smart V10 deals, you'll get the chance to sign up for the Vodafone app. This gives you access to your online to view bills, allowances and so much more. Through the app, you can actually get your hands on the VeryMe Rewards. These are updated weekly to make sure that you're getting the best offers and actually using them! Enjoy hundreds of discounts and giveaways throughout your entire contracts for no extra cost. These are discounts from huge brands that you have around your house to smaller brands you may have never heard of.
If you do join Vodafone with one of their Red Entertainment plans, you'll be able to enjoy these discounts and also a range of free subscriptions. Choose between a free subscription with Amazon Prime, YouTube Premium, Sky Sports or Spotify Premium to add a huge amount of value on to your contract. These are all 24 month contracts that cost you no extra. Once the 24 months is up, you'll be able to either cancel down the subscription or continue at a monthly cost. You can only pick one subscription so make sure you're making the right decision!
Best Vodafone Smart V10 Deals
We like to ensure that our prices are better than everyone else's. Offering affordable, high quality deals is something that we pride ourselves on. To make sure we've got the best Vodafone Smart V10 deals, we pair a lot of them with extra cashback. By adding this cashback, we can reduce our prices to more than half the original price. There are two different kinds of cashback too!
Redemption cashback is our most valuable kind and will allow your total contract price to be reduced by huge amounts. Sometimes, it can reduce the costs by as much as half. As these are such large savings, you are going to have to claim them. 5 times throughout your entire 24 month contract, you will need to submit a network bill alongside a claim form. By the end of the 24 months, you should have the full cashback amount in your account. We do advise making sure you have reminders set so that you never miss your cashback claim!
Our other method of cashback is automatic. As the name would suggest, it's an automatic payment. There's no need for you to claim for you to even remind us to pay this amount. After 90 days, we'll process the payment of the lump sum. As it's so simple, the cashback offers are a lot lower than redemption amounts. All you need to do is make sure that you're paying your monthly bills on time. Even though it is a lower amount, you'll still be able to save huge amounts of money.
Now that you've found out about the best Vodafone Smart V10 deals, we know you'll be dying to get your hands on it. This smartphone is perfect for someone who wants to keep costs low and isn't bothered about the most modern smartphone with expensive features.