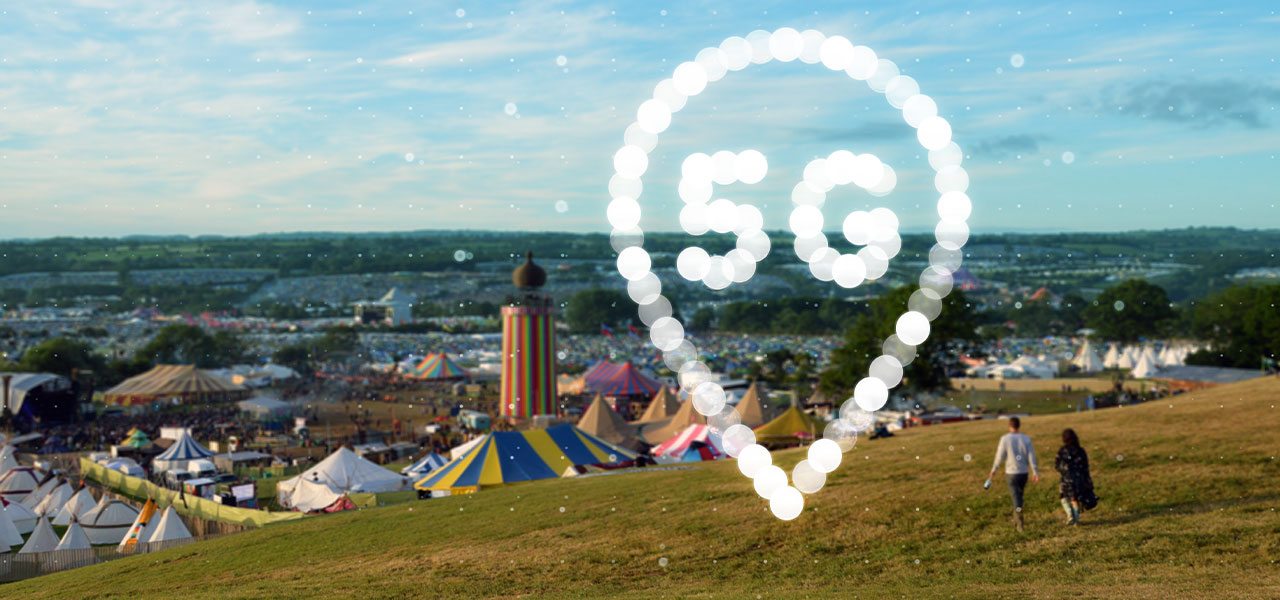 15 May

EE to Introduce 5G to Glastonbury

Glastonbury festival is one of the most significant events of the year in the UK. People come from all over the country to see the incredible musical acts and experience the inimitable atmosphere. So it's no surprise that EE have discovered a way to capitalise on the exceptional success of the festival, and they've done it by introducing 5G.

That's right. The legendary and thought to be still in production signal coverage is being trialled at Glastonbury, with the network provider building a system in place at the festival that gives customers the chance to experience this new incredibly fast processor for themselves, and we are going to be taking a look in more detail.

5G at Glastonbury

We have all been waiting for 5G since it was first introduced to the public, with that fantastic download speed proving to be incredibly tempting. However, with the notable exception of a handful of places in America, we've yet actually to see it released to the public.

However, that's all about to change. EE is building five temporary masts which encompass the whole of Glastonbury festival, and these towers will allow anyone with an EE SIM card and the appropriate phone to be able to access this ultra-fast level of coverage for the very first time. While this is not the first time that EE has had a hand in the festival proceedings, they haven't ever done anything like this before.

Trial by Fire?

While this may seem on the surface to be a brilliant move by EE, it's also an exceptionally strategic one. This is a chance to test the heretofore untapped potential of the 5G network, and to see how it copes with exceptional demands. With all of the excitement and vibrancy that goes on at Glastonbury, you can be sure that social media posts and video footage will be at an all-time high. Even 4G coverage will struggle to keep up with demand, but this is an excellent way to test 5G in an isolated area, where the risk of complete public humiliation is much less and if there is a mistake or an error, then it can be worked out and fixed ahead of time.

However, despite the planned test for 5G, EE will still be working as hard as ever to make sure the Glastonbury Festival is a wonderful experience for everyone. The usual charging tents and power bars will be available to buy ahead of time, and once again the company will be looking after its customers.

To summarise, 5G is coming, and it's going to be fantastic. We can't wait for this exciting new chapter in mobile coverage to begin. We will be looking forward to seeing how EE copes with the demand of Glastonbury Festival, and are waiting with bated breath to see exactly how well the network does. Of course, we want it to do well because that means that the next stage of mobile coverage can start and we can introduce 5G to all of you!