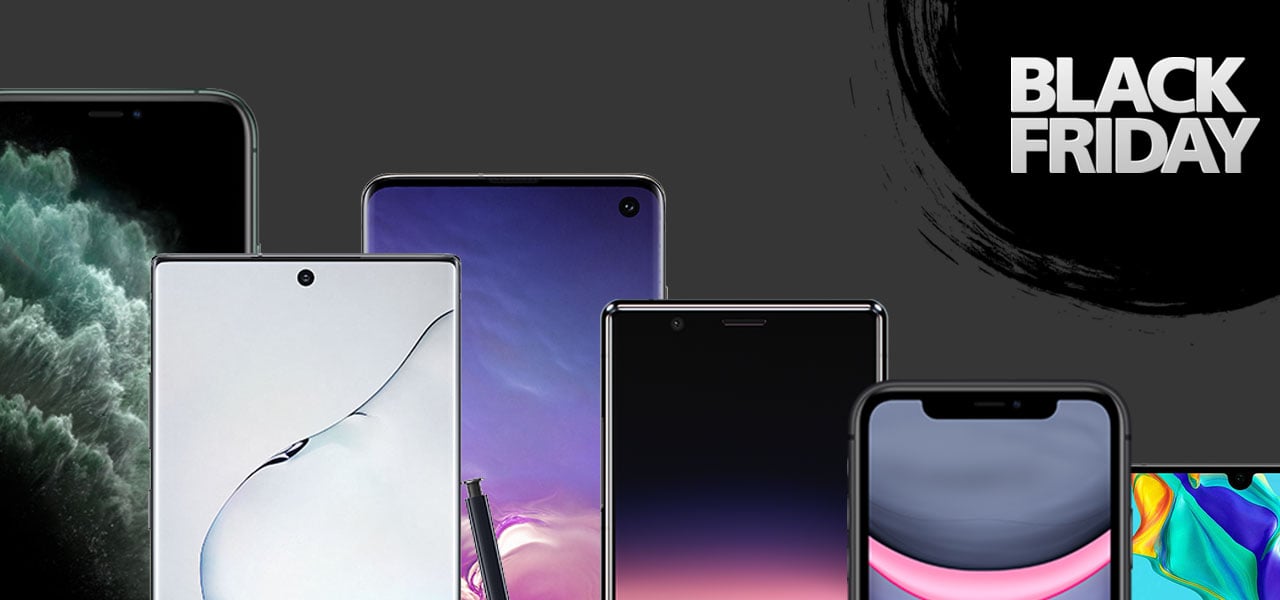 04 Nov

Find The Best Black Friday Mobile Deals 2019

When it comes to grabbing yourself a bargain, then Black Friday should be one of your favourite dates of the year. November 29th this year sees the return of the retail discount day of the year and there will be hundreds of retailers looking to offer deals. We look at some of the best deals on mobiles you can expect on Black Friday
5G?
Of course, the latest technology in the mobile arena at the moment is 5G and manufacturers are releasing a number of new handsets that are all primed to take advantage of this upgraded mobile internet technology. This means that there are a lot of new phones on the market. Whether you want to jump right in and go for 5G or wait a while and grab a bargain on a 4G handset there will no doubt be a lot of different deals for you available this Black Friday.
What to Look For?
When it comes to finding the best deal, you want to be checking the websites ahead of time. A number of retailers will start releasing or teasing their deals with a few weeks to go to Black Friday. So, make sure you check out what is going on. You want to have an idea of what handsets it is that you are looking for when the day rolls around. So, make sure you are up on your reviews of the latest handsets. Also, check out a few older models as these are likely to see some of the best deals as retailers look to move stock.
Which Way to Look?
When it comes to bagging a bargain, you need to know what it is that you are getting. With the flood of 5G handsets coming into the market, retailers could go one of two ways. They could decide that most customers will be after the new 5G handsets and so craft deals based around getting you these newest of handsets at the best price. Or they could decide that they need to clear out the older 4G handsets in readiness for 5G and so offer some amazing deals on 4G handsets.
Which Handsets?
When it comes to finding the best deal, there are some great handsets on the market to look for. If you are a fan of all things Apple, then you want to look out for the iPhone XS Max. This is the best that Apple has to offer at the moment and is a truly stunning phone. If Android is more your thing then look for handsets by Samsung or OnePlus. The Galaxy S10 range, in either 5G or 4G, is one of the best handsets on the market. Whilst the OnePlus 7 Pro 5G has one of the best displays on the market.
Year-Round Deals
We have some of the best mobile deals around, not only on Black Friday but all throughout the year. So, take a look at what we can offer you and you are bound to find yourself a bargain.