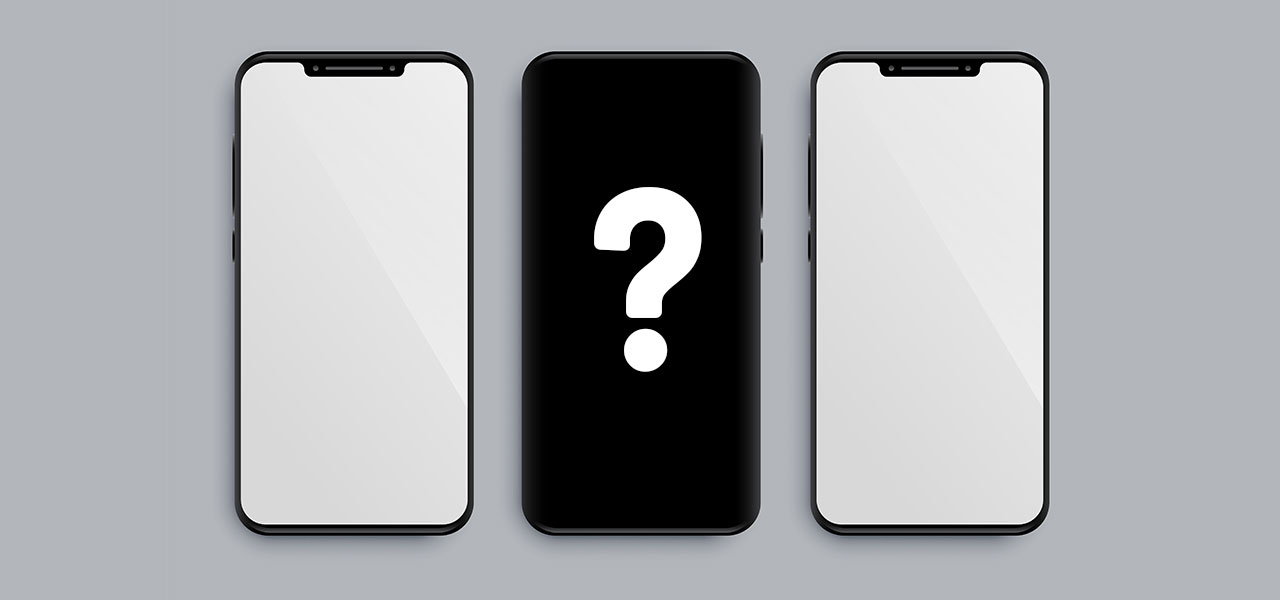 18 Mar

How to choose a mobile phone

No one wants to be stuck with a phone they hate because they didn't know how to choose a mobile phone! Make sure you get the right phone. With hundreds of things to take into consideration when taking out a new contract, it's no surprise it can be so difficult.
iOS or Android?
The ever-growing war between iOS and Android is the main component to knowing how to choose a mobile phone properly! This can possibly half the amount of smartphones you have to choose from, making your life 10 times easier. It's not an easy decision, unless you've had smartphones previously and already made up your mind.
Perks of getting an Android phone is that the range of smartphones is huge. Pretty much any phone that isn't an Apple iPhone is compatible with this OS. Android also tends to move with technological advances far quicker than iOS does. Whether this is a feature of the operating system or something new to the phone itself, you'll be sure to get it before Apple users.
iOS is great for people looking for an easy use system that can be used with other devices. Anyone that owns an Apple iPhone will very often own another Apple device as they work together better than anyone's ever seen! iOS is only used on Apple devices therefore, they can cater this specifically to their technology. App developers also prefer to work on the Apple apps as it's cheaper and uses less time. For these reasons, Apple apps tend to work with specific features, such as the buttons, unlike Android handsets.
4G or 5G?
5G is a relatively new connectivity to hit the tech scene. Essentially, users will receive faster upload and download speeds and smoother browsing overall. This level of connectivity is not available all over the UK yet as networks are still rolling it out city by city. If 5G is not available in your location, you would be better off sticking with 4G. Whilst it's not the newest network connectivity, 4G is still super reliable and great for browsing, streaming or downloading.
Don't forget to checkout a selection of our latest handpicked
Mobile Phone Deals
on some of the latest handsets.
New or Reliable?
Most people like to have a phone they know works as well as they know how to work. Some people prefer to try something they may have never heard of before. No matter which person you are, we're sure you will be able to find the perfect phone.
Trying something new can open you up to different experiences and features. For example, a lot of people will stick with iOS or Android and never change from that. These two operating systems are completely different therefore, give different experiences. You may also find that gaming experiences are different on each phone as well as the camera features. Before trying something new, it's always good to read reviews first!
Sticking with what you know means you never have to lose out. Each time you do something, you will know exactly what to do and how to do it. You'll also be able to grow with the brand and watch the changes right before you.
Join the right network
The main thing to consider when choosing a mobile phone deal is making sure you join the right network for the right reason. Currently, we offer pay monthly phone contracts with EE, Vodafone and Three. Being the top 3 networks in the UK, you can get some real good deals of super high value.
For anyone joining the Vodafone network, there are hundreds of discounts you can make use of. With access to VeryMe Rewards through the Vodafone app, you can find discounts from the likes of GlossyBox, Naked Wines and all you other favourite brands. You may also find yourself enjoying a few brands you've never heard of. If that's not enough for you, occasionally you'll get to enter into competitions to win things such as a coffee machine or even a weekend away. These are constantly updating so you will want to check them regularly! Anyone who enters the network on a red entertainment package will have access to a free 24-month subscription of their choice. With free subscriptions from the likes of Spotify Premium and Sky Sports Mobile, Vodafone have everyone covered.
Those of you looking to join the Three network will be able to make use of Go Roam. This gives you the ability to use your monthly allowance in more countries than any other network for free. You are able to use your contract in Australia, USA and most of Europe without paying horrible fees! If you have a contract with over 12GB included, you can also make use of Go Binge. You can now stream on selected apps without eating into your data.
EE offers their entertainment package to all of their customers on 12-month SIM only plans, 4G and 5G pay monthly phone contracts or tablet plans. With access to a whole range of free subscriptions from brands such as Amazon Prime Video and BT Sports, EE keep their customers entertained across their whole contract. You'll be able to make use of each subscription for their specific time frames.
Whilst there are a hundred other things to think about when learning how to choose a mobile phone, these decisions will seriously narrow down your options. Once you know which smartphones for you, make sure you know what makes a good deal.