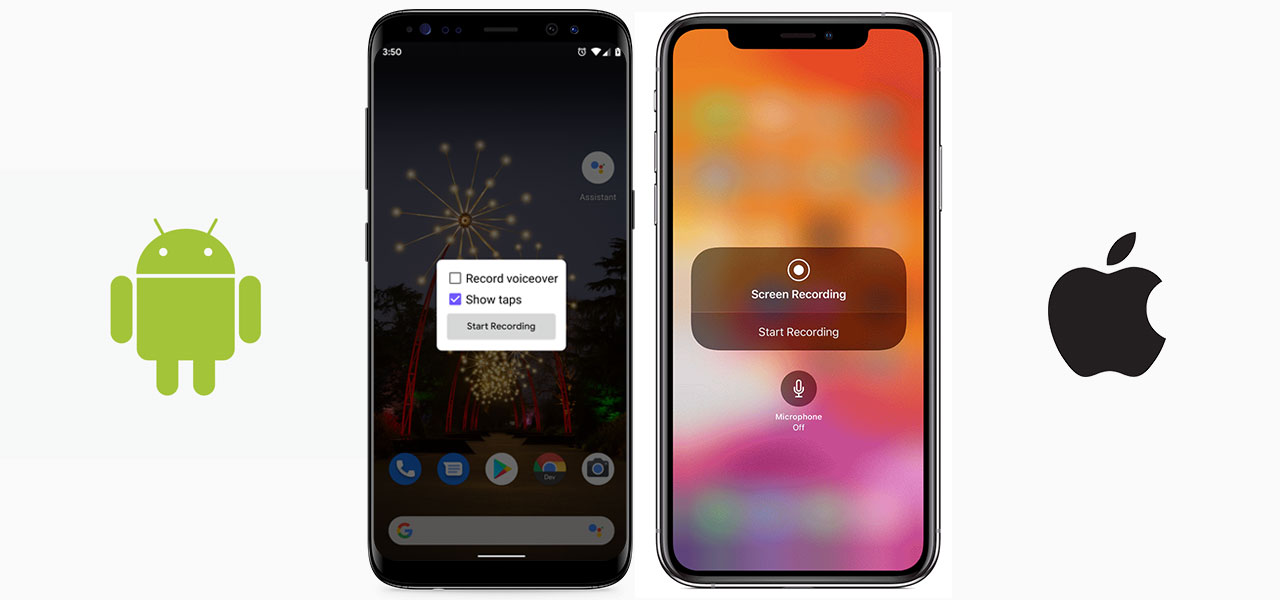 01 Apr

How to screen record

Knowing how to screen record on any device will seriously help you out when you're trying to save information that doesn't fit on one page. It's a super easy thing to learn and you'll use it far more than you realise. It's good to note that you will only be able to screen record on smartphones with more recently updated operating systems. For example, you won't be able to screen record on the Nokia 5310, nor the iPhone 4.
What is screen recording?
Screen recording is a feature on a lot of modern smartphones, which allows you to capture an entire screen in one short video. Essentially, it's a moving screenshot. It's great for screen grabbing text conversations, websites and your favourite videos.
Why would I screen record?
There are plenty of vital reasons to explain why you need to know how to screen record but the most important one is, it will make your life a whole lot easier! Rather than clogging up your photo gallery and getting finger cramp from screenshotting so many times, take a single video of your screen! That way, you can send one message to your friends and family.
This feature will also allow you to share your favourite videos in your group chat or save them to your camera roll too. If you're trying to show someone, such as your grandparents, how to do something on their phone, screen recording can save you a whole load of hassle and frustration.  Overall, screen recording can seriously help you out for a whole load of reasons.
Screen recording on iOS devices
Before you come to screen recording on an iPhone, you're going to want to make sure you've got the latest iOS update. You can do this by heading to settings – general – software update. Once you're updated to the most recent version, you're going to need to set up screen recording. Head to settings – control centre – customise controls and tap the + next to screen recording. This adds the feature to your control centre so it's at hand when you need it.
Now, time for the actual screen recording. Make sure the page you're looking to record is clear and at the top. Once it's all set up, swipe down from the top right side of your screen. This reveals your control centre, from here you have shortcuts to a whole range of different features on your Apple iPhone. Tap the screen recording icon and a 3 second countdown will begin. Swipe up from the bottom of the screen to get rid of the control centre. Once you've finished screen recording, tap the red time stamp in the top left corner of the screen and confirm the end of the recording.
All your recordings will automatically save to your photo gallery for easy access whenever you need it.
How to screen record on Android devices
For different Android devices, screen recording can be slightly different. We're going to take a look at how you can screen record on the most recent version of the operating system, Android 10. To make sure you're updated to the most recent version, head to settings – about phone and tap check for updates. Once you're all ready to go ahead, there will be an option in your settings for screen record. You need to make sure that the toggle button is turned on.
To take an actual screen recording, press and hold the power button until a pop up menu appears. Long press on screenshot until a second menu appears. Choose start recording and your screen recording will begin.
Much like iOS devices, your recording will instantly save down to your photo gallery where you can access it
Now that you know how to screen record on your iOS or Android devices, you'll be able to share everything with your friends! You'll start to see just how much easier your life gets.