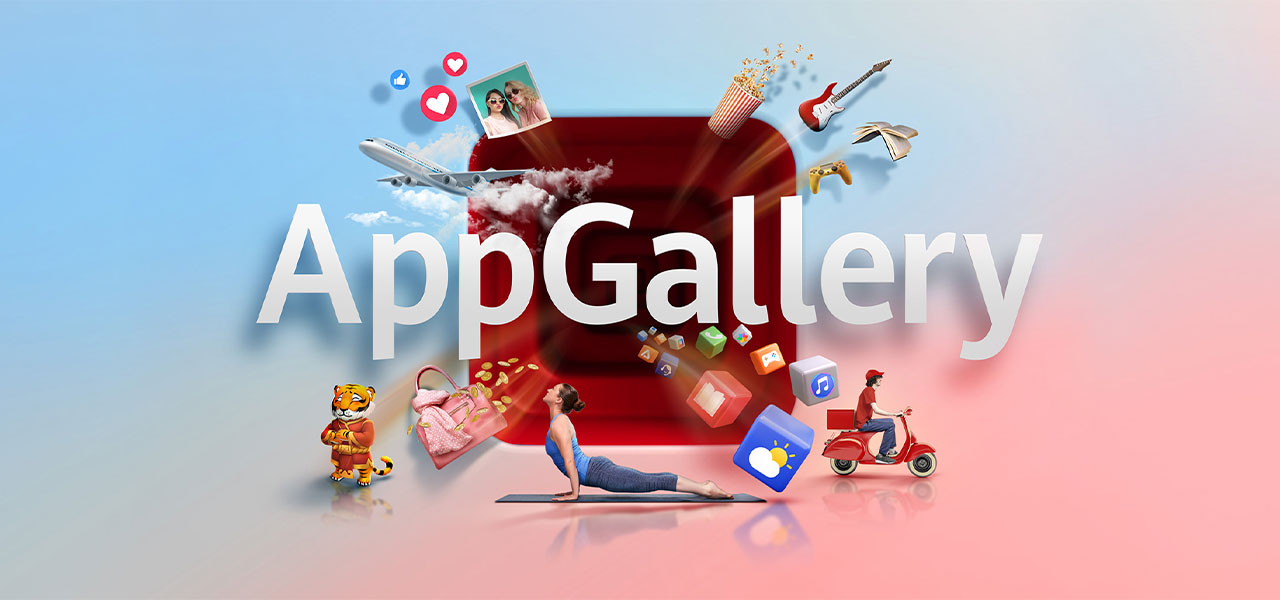 01 Jun

HUAWEI App Gallery

Following the addition of Huawei and Honor devices to the Google entity list, the HUAWEI App Gallery has made an appearance on their new smartphone additions. There are thousands of your favourite apps available on this new store as well as a few new features. Although you don't have access to the Play Store, it really doesn't affect these new devices too much.
What is the HUAWEI App Gallery?
The HUAWEI App Gallery is the new app store available on any new Huawei and Honor devices. Any smartphones from these brands before 2020 will have access to the regular Play Store. This new version will only be found on any smartphones from Huawei or Honor released during or after 2020. This app store will give you access to thousands of different apps, from your favourite games, services, and tools. There are more than 45,000 apps available through this store so you won't have to miss out on any of the good apps.
The App Gallery will come pre-installed on any new Huawei or Honor devices so you don't have to worry about getting it set up. You'll have access to every day apps from the likes of mobile email apps, video apps and loads of games and social media apps. All devices will get regular security updates, as they previously did. You can also be sure that your new smartphone will stay safe with the 4 layer detection mechanism built into the app store. This will make sure that any apps on the platform are safe to download and use.
Huawei were forced to build up their own app platform following their addition to the Google entity list in 2019. Addition to this list excludes Huawei and Honor from using any Google services in their new devices. This means that Huawei devices wouldn't have access to the Google Play Store, Google Maps, or any other Google Services. Of course, losing access to the Play Store was the biggest hurdle for Huawei. They had to work to build an entire app platform and make deals with developers to make apps available on this new platform.
Privacy and Security
One of the most important things with any operating system or app store is privacy and security. All major app stores, such as the Play Store and App Store, have built in security. This will stop you from downloading any apps featuring viruses. Apple has a whole host of editors who will test each and every app that is allowed on to the app platform. If there is any dangerous data in an app, it will not be put live. They also allow you to sign up for apps whilst hiding your information, bar you name. With any third party apps, you'll also be asked to allow different data tracking, but only if you want to.
The Google Play Store holds some very similar app store security processes. Every single Android device holds a feature called Google Play Protect. You may not realise this is active on your phone as it works in the background to make sure you don't download any bad data. This security feature scans over 50 billion apps every single day to make sure they're safe. If Google recognises a dangerous app, you'll be notified straight away and given the option to delete the app. This allows you to enjoy your phone without having to worry about downloading anything harmful.
Of course, the HUAWEI App Gallery has to build up the same sort of protection. Users would realise if there were even the slightest difference and possibly not enjoy it. After all, Google is constantly offering security updates on their handsets. For this reason, you'll find four layer detention services built into the app store. This will check every single app available in the App Gallery. These apps are checked for privacy, security vulnerabilities, malicious behaviour and are even manually checked for real-name security. Any Huawei or Honor apps will also have access to regular security updates.
Best Features Available
One of the best features available on the HUAWEI App Gallery is the Phone Clone app. This is also available through the Apple App Store and Google Play Store. Essentially, this app allows you to carry over your set up on to a new phone. It makes switching to a new phone far easier than ever before. You'll be able to transfer your apps, photos, data and even privacy preferences across devices. It's as simple as downloading the app on both your new and old phone then following the on screen instructions.
Not only does the App Gallery allow you to download apps from the get go, but you can also use the Huawei browser. If you want to download an app, you can simply tap the Huawei browser and search for the app you want to download. This is done by typing 'Download XXX apk for android'. From here, you'll be able to tap a download button and access the app straight away. This allows for a super quick download of your favourite apps. Some apps also don't feature in app stores so this is a great way to quickly find it online, whilst ensuring it's the safest version.
Also hidden in the HUAWEI App Gallery is the wishlist. Of course, this is a newer app platform, meaning you're not going to find the same range of apps as you can in other app stores. You can save down an app to your app wishlist and Huawei will work to make that app available. As soon as you can download it, you'll get a notification, giving you the option to download it right away.
After doing such a great job with the HUAWEI App Gallery, these tech giants have managed to uphold the high end status of their devices. For some of the best Huawei deals, make sure to check out our website. You may even be able to find a deal better than the handset itself!