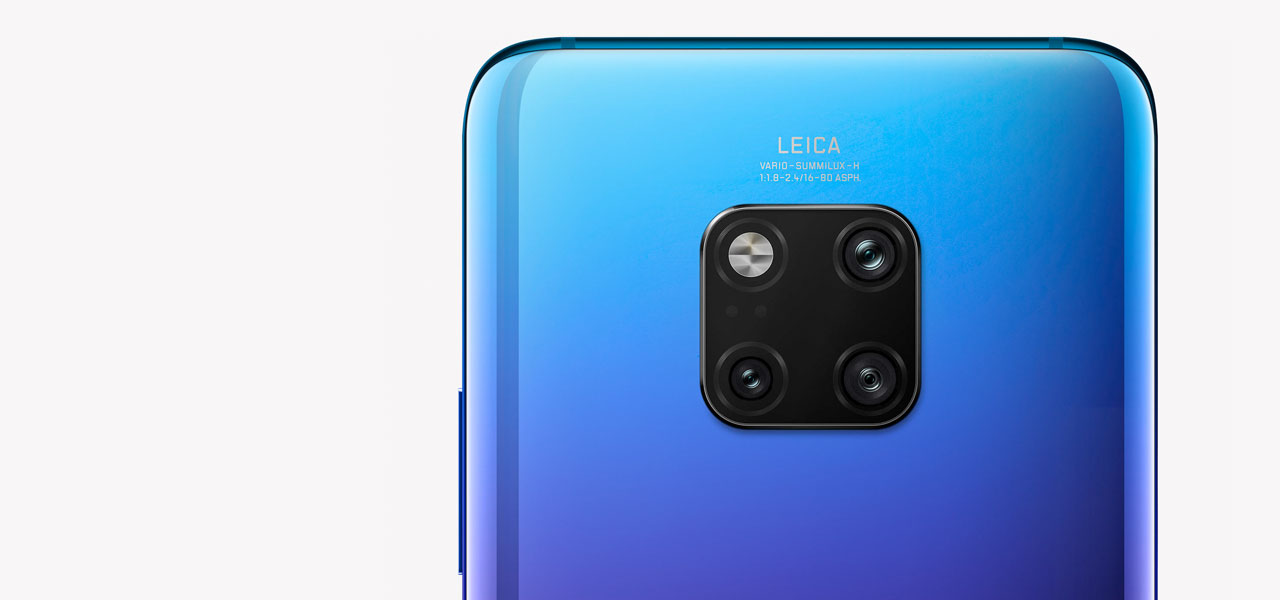 25 Oct

Huawei Mate 20 Pro Camera Review

The stage is set for the Huawei Mate 20 Pro to debut, and we're so excited for it. As a phone, it's got a sleek and stylish set of features that'll have anyone interested. However, we're interested in one thing right now.

 The camera. With many new features added to this particular camera, there's a lot to be excited about. We're going to be taking a look at just a few of the different options which are around and available so that you can get a good idea of what you're getting into.
Multiple Camera Functionality
The common thing for a smartphone is having two cameras, one on the front and one on the back. However, that isn't the case here, as there's an innovative four camera system at work on the Mate 20 Pro.
 For those who aren't quite sure what this means, allow us to explain. On the back of the phone, you'll notice a notch. This notch houses all three cameras side by side. But what of the fourth? Well, users who look to the front will see a handy selfie camera.
 Concerning capability, you've got an excellent 24-megapixel selfie camera, and then a unique set up on the back. There's a 40-megapixel camera, a 20-megapixel camera, and then an 8-megapixel camera.
The common consensus is that all of the cameras work together to provide a crystal clear picture, and this is demonstrated when you learn that each camera offers something different. Whether it's the most significant camera condensing pixels together to enhance the image, or the smaller camera being used to capture far away details.
Superb Camera, Superb System
As good as the camera is, it's made even better when paired with the incredibly sophisticated camera system which is on offer for the Mate 20 Pro. It's got a very intuitive and advanced set of NPU's, which help to make sure the image is of the best possible quality.
 What they do is look at the image which is being captured, and then check for any part of the potential photo which is lacking in detail – a blurred section here, a dip in overall quality there. It then attempts to correct those problems by optimising all of your settings and also compensating for factors like a lower light level.
 Overall, the new camera is absolutely fantastic, and we're really excited to be able to get to explore all of the different features which are available to play around with on it. It's easy to see why this is considered to be the most advanced camera from a smartphone on the planet. It's fast, capable and has a consistently high level of quality.
Fonehouse is pleased to be able to start offering this phone and its many features in a range of different deals and options. We aim to make sure that you have the best possible variety of options to enjoy, and that you can get the mobile deal to suit you.