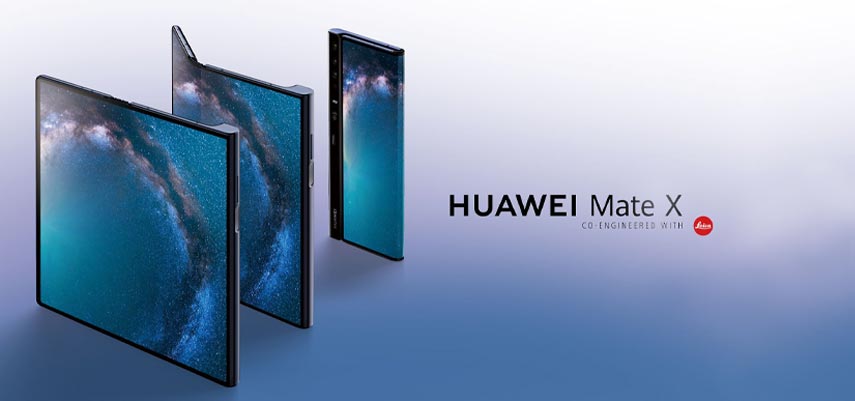 06 Aug

Huawei Mate X Looking Good

Folding phones have been promised for a while now, and as yet they have not actually come to market. Now, of course, we are not talking about flip phones, clamshell phones or any other handset where there is a top and bottom half. No, we are talking about the next generation, the handset that unfolds to basically make a tablet size device, and Huawei are at the front of the race, and is due to be the second folding phone to hit the stores later this year. 
Samsung started the trend
Samsung is first in the race, but their initial attempts to get their handset to market were something of a disaster with the initial models given to press and other reviews breaking within days of use. So back to the drawing board they went, and now they have set a release date. Huawei meanwhile has mentioned that its own attempt is coming but have not rushed it to market with the autumn being the most likely date although at this point nothing is confirmed. 
Huawei Pictures
But, the exciting news that we are able to share from our friends at 9to5 Google is some actual images of the new handset. The photos were graciously allowed by Richard Yu, the CEO of Huawei, who was in an airport when he happened to bump into Li Wei, who is a journalist in China. Quite what Wei said we don't know but was given permission to take some pictures of the test model that Yu had with him. This suggests that sensibly they have decided to task their internal workforce with the testing to avoid any red faces if issues occur. 
Book Folding
So the premise of the Huawei Mate X is the book fold down the middle line. This means when opened up, you have a full, functional screen that is the size of a tablet, and when folded in half, you have a phone size screen. The graphics adjust and align themselves depending on how it is being used.
Now the first question which cannot be answered from the images alone is the centre crease, which has caused issues for Samsung. It is firstly a weakness, but it also has to cope with a fully functional OLED (or whatever screen technology they opt for) this means it has to be clear and bright with no distortion. From the images that have been shown, it doesn't look like the crease can be seen, but the screen is the outer edge when folded back as a handset rather than a tablet. 
Back and Front
The rear of the unit doesn't actually look that attractive so it will be interesting to see if this is improved, but it basically seems to be totally plain, two grey halves of plastic or aluminium (some are saying carbon fibre) with the joining strip in the middle and along one edge the camera housing. Speaking of camera housing, it looks as if there are four lenses to contend with which, if they are up to normal Huawei standards will be first-rate. It will be interesting to see what actually comes to market at the launch event!