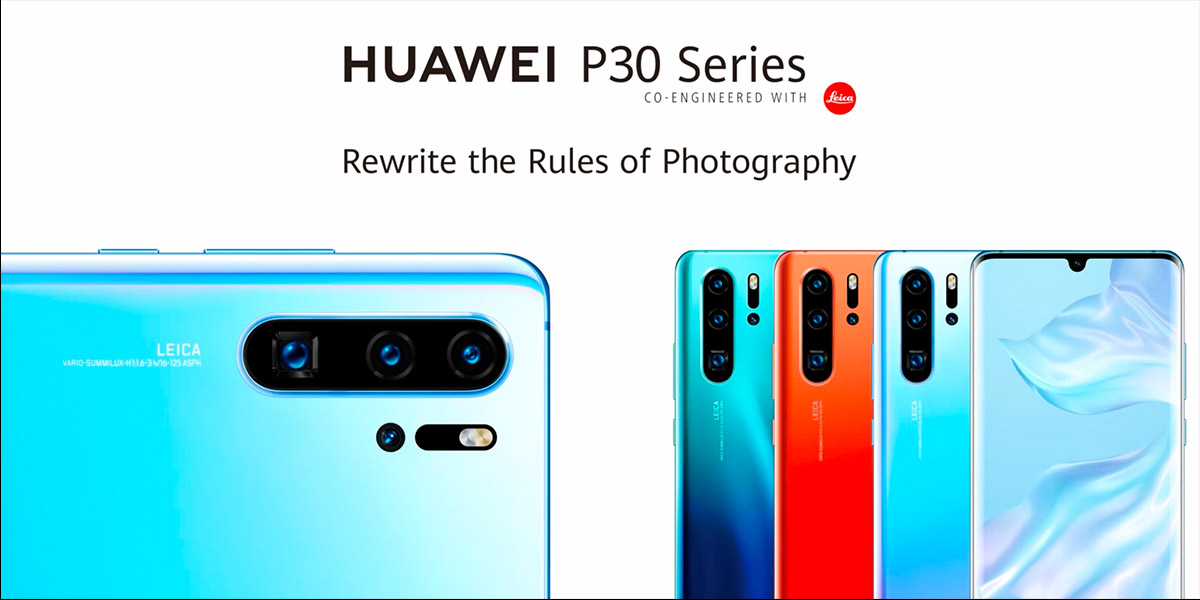 17 Feb

Huawei P30 Features

Huawei announced the release of their new phone in 2019 and it's proved a hit, but what are the best Huawei P30 features?

One of the standout improvements on the P30 is the new professional feel and look. Introduced to us were two brand new, gorgeous colours: Aurora and breathing crystal. Both these have proved a huge hit with Huawei fans around the world. The camera also got a makeover and a triple-lens camera was introduced to the popular range.
Huawei P30 Camera Features
Huawei is a brand much known for their mobile camera performance. The update given to the P30 definitely holds up this reputation. The camera on the P30 is unapologetically impressing the entire world.
The rear camera is made up of 3 lenses that work together to give the user a super detailed, realistic photograph. These lenses include the main 40MP super sensing lens, a 16MP ultra-wide lens and an 8MP telephoto lens.
One of the first to offer such a feature, Huawei offer 5x hybrid zoom. You'll be able to zoom in on your surrounding to bring them right to your feet with vivid detail. You may be thinking, '5x zoom just isn't enough for me'. Not to worry though because the P30 also works effortlessly to give you up to 30x digital zoom. Whether you're trying to get the perfect photo of your resident butterfly or the birds that visits every day, you'll be shocked by the precision on offer.
Perfect for those summer nights, the lens sensors work to allow as much light need to take the perfect shot. Capture the most romantic of sunsets on the P30 camera with only the clock of a shutter and let the phone do the rest of the work. The ultra-wide-angle lens is the perfect addition to such a feature. You'll be able to snap your entire perspective in just one click!
Don't forget to checkout a selection of our latest handpicked
Mobile Phone Deals
on some of the latest handsets.
Huawei P30 Design
All previous designs from Huawei have a very sleek feel but the P30 knocks all over handsets off the podium.
The triple lens camera is elegantly slipped into the top corner on the rear of the phone.
Huawei have given the P30 a 6.1-inch OLED touchscreen. You'll be sure to receive the boldest, most lively of designs from every millimetre of your screen. To support this even more, the screen also supports 16M colours. 16M relates to the depth of colour used in each single pixel, therefore your screen will jump out at you in the best way possible.
The Huawei P30 itself has an extremely elegant yet professional feel. Built from glass and aluminium, the P30 feels as if you should be paying premium prices, but you won't be! The edge to edge infinity screen, created from corning gorilla glass, means you will be able to full immerse yourself into your P30 whilst knowing you've got great protection. We would still suggest getting your hands on a glass screen protector though, there's nothing wrong with taking precautions!
Extra Huawei P30 Features
There are so many features you could look at in the Huawei P30, but we wouldn't want to ramble!
A great improvement, coming into a lot of new smartphones currently, is the location of the fingerprint scanner. To create an edge to edge screen feeling, the home button has been removed. A lot of people may thing this means the fingerprint scanner needs to be dropped. Huawei have now built the fingerprint scanner into the screen itself! If you're someone who relies on this, you will not have to adapt! You've still got your favourite feature, just improved.
Charging your phone can be such a pain when you're in a rush. A huge problem a lot of people have is their phone not charging properly over night and it's such an inconvenience. To save everyone experiencing this, Huawei have introduced SuperCharge. With this, you're now able to give your phone a boost in your coffee breaks, whilst you're in the shower or even during your drive to work.
Whilst we could go on and on about the Huawei P30 and all it's features, we just couldn't pull all it's positives into one place. The P30 is the perfect mobile phone or a business professional, photographer or even just tech-heads.