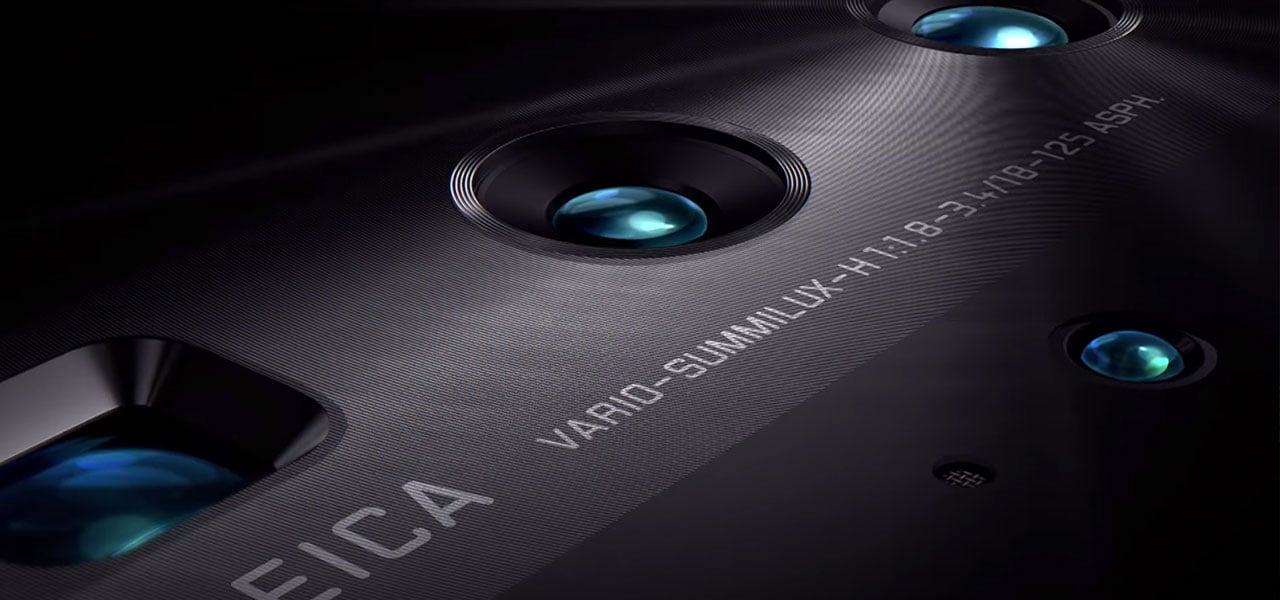 06 Apr

Huawei P40 Camera Features

With the release of three new phones, it doesn't come as much of a surprise that the Huawei P40 camera features are some of the best. Huawei are always building some of the best technology, especially when it comes to their cameras. Their fan base is huge and constantly raves about the fact that photos produced by their Huawei phone are unapologetically perfect.
Triple lens camera set up
On the back of the Huawei P40, you'll find the Ultra Vision Leica Triple Camera. This is going to be giving out some extremely detailed photographs, during the day and the night. The first component to this trio is the 50MP ultra vision camera. This lens features a 1/1.28-inch ultra vision sensor, RYYB colour filter array, Octa PD autofocus and takes in light and detail to ensure your photographs are as clear as possible. The second lens in the arrangement is a 16MP ultra wide angle lens, giving you a whole range of different angles to explore the world from. Finally, you'll find an 8MP telephoto lens, offering some great levels of zoom to capture your photos in.
Each of these lenses, working together, will take in massive amounts of light and work this into producing a photo with low noise and great colours. With super clarity shooting, you'll be able to capture in any light situation. Alongside these amazing lenses, you'll also find some amazing Huawei P40 camera features.
The AI Portrait Studio
Get ready for extremely high quality portraits thanks to the AI Portrait Studio. Thanks to the ultra vision camera, partnered with the multi-spectrum colour temperature sensor and AI AWB algorithm, will give you true colours with great resolutions for all photos. Each pixel will be enhanced to make sure lighting, colours and details hit correctly. No matter your surroundings, lighting or circumstances, your portrait photos will be exceptionally sharp with amazing quality.You will be able to find the perfect addition to your natural skin colour to create fun backgrounds as well as very details as small as individual hairs.
Range of focal lengths
Having more than one focal length is something that was never really needed however, now that we've got it, we couldn't live without it. Different levels of zoom make each photograph far easier to take, even if you don't see it. With the Huawei P40 camera, we get a 3x optical zoom. This allows for us to zoom in and capture details you may have not seen before. You can also make use of up to 30x max zoom, allowing you to fit even more in one frame. Each of these options allows for a completely different feel to your photographs, with different kinds of details.
If you're looking to capture the world up close and at it's best, the macro lens is your best friend. You'll be able to capture the smallest of details from 2.5cm close. You've never seen the world as beautiful as you will through this lens.
Low-light images
Low light imagery is something that has been massively improved over the last year or so and there's no exception with the Huawei P40 camera. With the slightest bit of light, you'll be able to capture immense detail. Due to the ultra vision sensor, every inch of detail will be pulled into your photographs. Whether you're photographing your friends or the stars in the night sky, you'll remember those memories in great clarity. You may also pick up on details you hadn't seen before.
Selfie Camera
That ever so important selfie camera has had a huge upgrade. You'll now find a 32MP lens carefully placed in the front display. This lens will fix on to your features and adjust colours and lighting to make your selfies look natural but extremely eye catching. Even if you're in a low light situation, your images are still going to come out very clear and full of colour. Even your group selfies will be some of the best you've ever seen before.
Huawei P40 Camera Features
There are so many fun features that come with the Huawei P40 camera, so many so that we can't decide on our favourite! Huawei's Best Moment algorithm will recognise your expressions and take a moving photo. You can then select your favourite photos to make sure you get the clearest photos available.
The AI capabilities will also allow you to take multiple photos and remove any imperfections, such as a passersby, from the background. By doing this, you won't miss out on any detail or clarity at all. As well as removing any background imperfections, you'll also be able to remove reflections from your photos. There's nothing worse than trying to take a photo through glass but being met with your reflection in the photo. That's no longer something you need to worry about!
We just know that you're going to love the Huawei P40 camera features that make this smartphone one of the best. This truly is a great addition to the mobile phone world from these tech giants and their fans are going to love it.