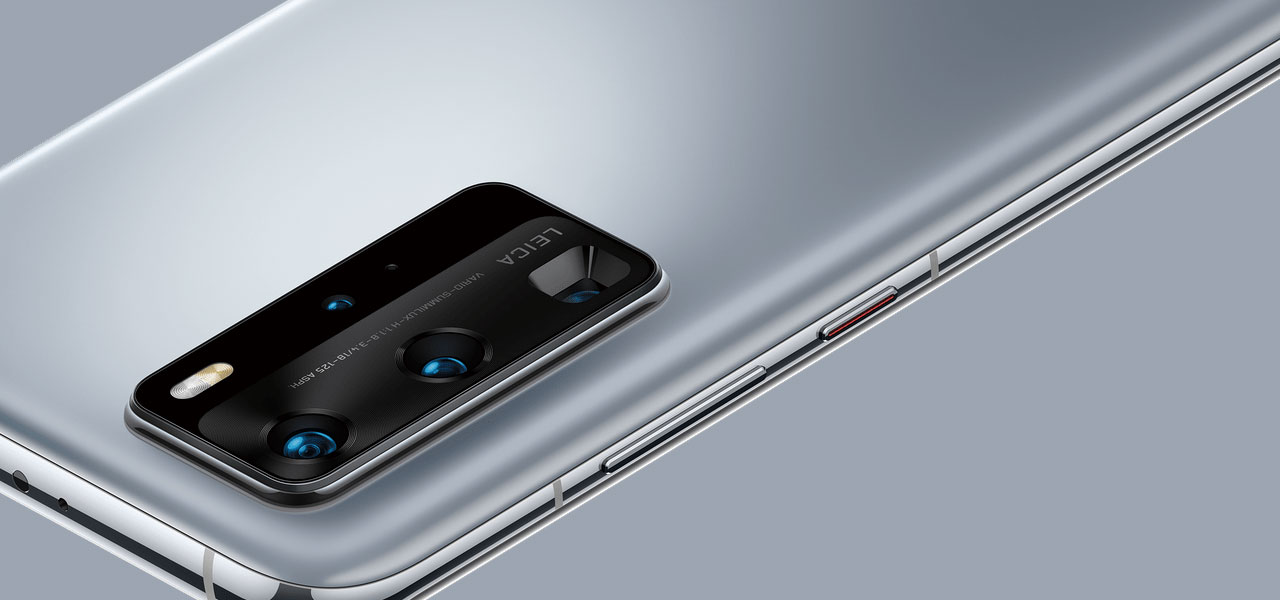 06 Jul

Huawei P40 Pro Review

Following its release, the Huawei P40 Pro review has been long awaited. This is the high end variant from Huawei's 2020 releases and it's impressive. From the camera set ups to the design of the phone, the P40 Pro has everything to scream about.  With the knowledge that Huawei holds, it doesn't come to much of a surprise that this phone is so high tech however, they've pulled it off seamlessly.
About the P40 Pro
There are hundreds of amazing parts in the Huawei P40 Pro from the battery life to the phone display. You'll get to experience a 6.58 inch OLED display, offering the best picture in whatever you're doing. The phone has very little bezels on the edge to make sure you get that full screen experience at all times. To further that experience, the selfie camera is in a small cut out in the top left corner of the screen. You can be sure that everything on your screen is going to be high quality thanks to the 1200x 2640 pixel display.
Meanwhile, the back of the phone also gives a very smooth all over design. The camera is tucked away in a raised box on the corner of the phone whilst the fingerprint sensor is built under the screen, meaning there's plenty of space for the true design to pull through. There are four different colours you're able to purchase the phone in. These include Silver Frost, Blush Gold, Deep Sea Blue and Ice White. Each of these is going to leave you with a super chic and attractive finish.
Whilst everything about this phone is absolutely outstanding, the battery power is one of the most important things of it all. Keeping this phone going is a 4200mAh battery, capable of keeping you connected for hours on end. When you are running low on power, there are plenty of ways for you to keep going. The Huawei P40 Pro is compatible with fast charging 40W, fast wireless charging 27W and fast reverse wireless charging 27W. It has never been this easy to stay connected to the rest of the world as it is now.
Impressive Camera Set Up
It's no secret that when it comes to cameras, Huawei knows exactly what they're doing. On the Huawei P40 Pro, you'll find a quad lens rear camera. This consists of a 50MP wide lens, 12MP periscope telephoto lens, 40MP ultrawide lens and a TOF 3D lens. These each play an important part in giving the user a different shooting style and lengths. With each lens playing a different part, you're able to get really creative with your photography. Whichever lens is your favourite, you'll clear, detailed images at all points of the day.
Most of your photos will be taken with the 50MP lens. This has no special shooting angles however, any photos you do take will be incredibly detailed and sharp. Whilst it doesn't have many creative angles, it is compatible with low light photos. This means that even in darker situations, you're able to capture the world in front of you in great amounts of detail. The next lens is the ultrawide lens, which allows you to fit more into one frame. Whether you're capturing your friends and family or a mountain range in front of you, you can do so much easier.
Don't forget to checkout a selection of our latest handpicked
Mobile Phone Deals
on some of the latest handsets.
Both the telephoto lens and depth sensor will allow you to get completely more creative. With the telephoto camera, you'll get 5x Optical Zoom, 10x Hybrid Zoom and 50x Max Zoom. Essentially, this will help you to zoom right in on details that you can't see from your spot. Make out faces and animals on the other side of the field with these focal lengths. Finally, the depth sensor. This gives you real-time depth detection in your photos and videos. You're also lucky enough to enjoy Bokeh from this lens too. Create true depth in your portraits by softening the background and focusing on the subject to get extremely breathtaking photos.
Best Huawei P40 Pro Deals
When you shop at Fonehouse, you'll find the best Huawei P40 Pro deals with the best 3 networks in the UK, EE, Vodafone and Three. We work with each of these networks so you can trust that you're getting nothing but value. When joining Three, you'll get their Go Roam add on. This allows you to visit 71 different destinations in the USA, Australia and Europe using your monthly allowance. Anyone who joins with over 12GB on their contract will enjoy Go Binge. This lets you use apps, such as Snapchat, Netflix and Soundcloud, without eating into your data allowance.
When you join EE with a Huawei P40 Pro deal, you're going to experience the best network speeds and network coverage in the UK. Know that you're getting a quality service from the UKs best network. You're also going to get to enjoy the EE entertainment plan too. This gives you access to a range of different free trial subscriptions with huge brands, such as BT Sports Mobile and BritBox. The best thing about it? You don't have to choose just one subscription, you can enjoy all of them. Stay entertained from all points of the UK with EE.
Finally, Vodafone is a growing network who are improving each and every day. Anyone who joins them will be able to enjoy the Very Me Rewards. These are found through a tab on the Vodafone app. Enjoy discounts from all your favourite brands and businesses whilst also entering in a giveaway every now and then. Better yet, Vodafone updates these weekly to make sure they're fresh and being used. If you join with a Red Entertainment plan, you can choose one 24 month subscription from the likes of Spotify Premium, Now TV Entertainment, Sky Sports Mobile and Amazon Prime Video.
We're sure that after this Huawei P40 Pro review you won't be able to keep away. With such an amazing display, 5G connectivity and the extremely attractive price tag to match, there's no reason to not dive in with this. If you're looking for power, excitement and smoothness from your smartphone, this is the one for you.