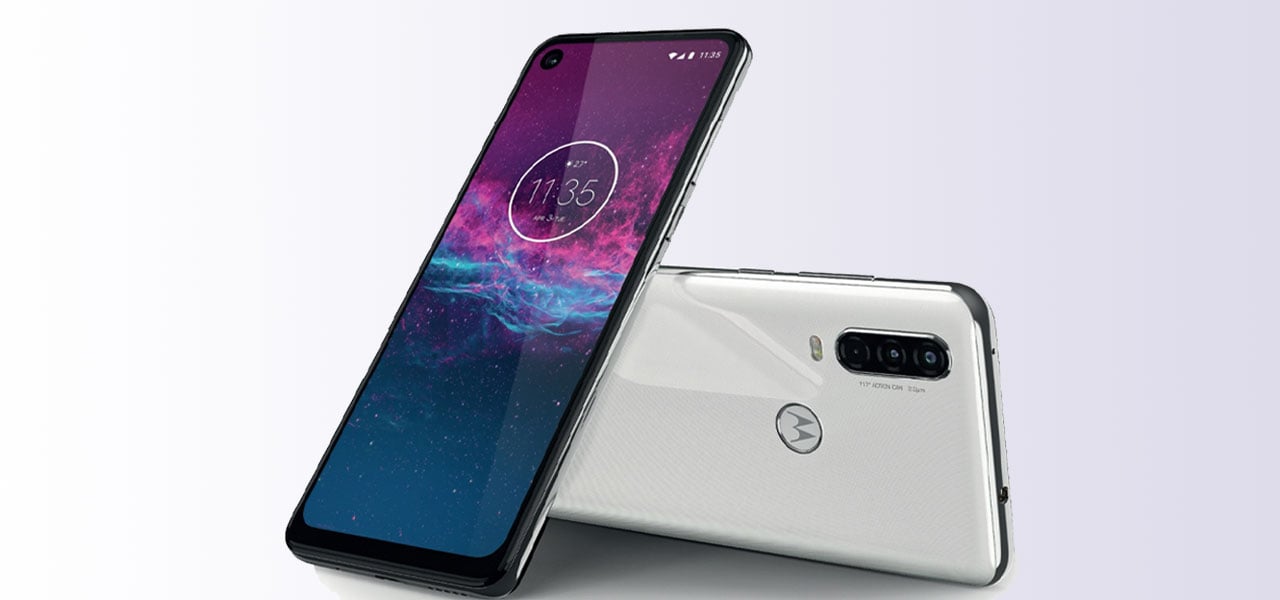 20 Dec

Introducing Moto One Macro

Motorola tends to be quieter than some of the mobile phone manufacturers however when they do make a new release it is always well designed well thought out and generally comes highly recommended once reviewers get their hands on it. The latest release the Moto One Macro has certainly enjoyed similar accolades now it is available for general release.
What is Moto One Macro?
This handset certainly sits in the budget range; however, it has a stellar battery life and some really easy to navigate the software. It is being touted as highly affordable and offers a smooth performance which fans of the brand will really love. Technically speaking it is a 6.2-inch display that offers 1520 x 720-pixel resolution and a virtually edge to edge screen that only has a small round water drop notch for the camera at the top. It comes running on MediaTek Helio P70and offers 4 GB of RAM 64 GB of storage and does have a MicroSD slot which is fantastic if you like to be able to expand your storage options. 
Neat Design 
Being a budget range handset, you do you have the plastic casing however not everybody wants a high-end phone and glass is particularly susceptible to being damaged if you are prone to getting your phone bumped and scraped as you go about your day. Macro refers to the selling point of the camera, and on this handset, you will find three lenses on the rear.
The primary camera is a 13-megapixel offering with a depth sensor of two megapixels and the macro of two megapixels, all of which boast laser autofocus. The macro lens has been designed to be able to focus on objects that are just 2 cm away from the back of the camera, which is a nice feature but how useful that remains to be seen. Of course all mobile phone manufacturers are now competing with High Street cameras to replace the need to carry a separate device when you're out and about so if you like getting a close-up or two of water on a leaf or perhaps the detail on the branch of a tree, this could be the perfect phone for you.
Tidy Looking 
Moto has managed to get everything needed onto the handset without creating any clutter on the back panel features the three lenses in a vertical traffic light stack which is popular, and other than that there is just the M Motorola logo which cleverly hides the now relocated and more natural ergonomically located fingerprint scanner. Wired headphones fans will be pleased to see the inclusion of the 3.5 mm headphone jack which has been removed from many high-end flagship devices, and Motorola has seen fit to offer an IPX2 water repellent rating on this handset which is an unusual move.
The battery underpinning the performance is 4000 MAH which really does provide a massive battery life even with some pretty heavy usage. Being a larger size, this is great news for fans of gaming as this gives you a nice screen to view your games and a battery life that will not let you down.