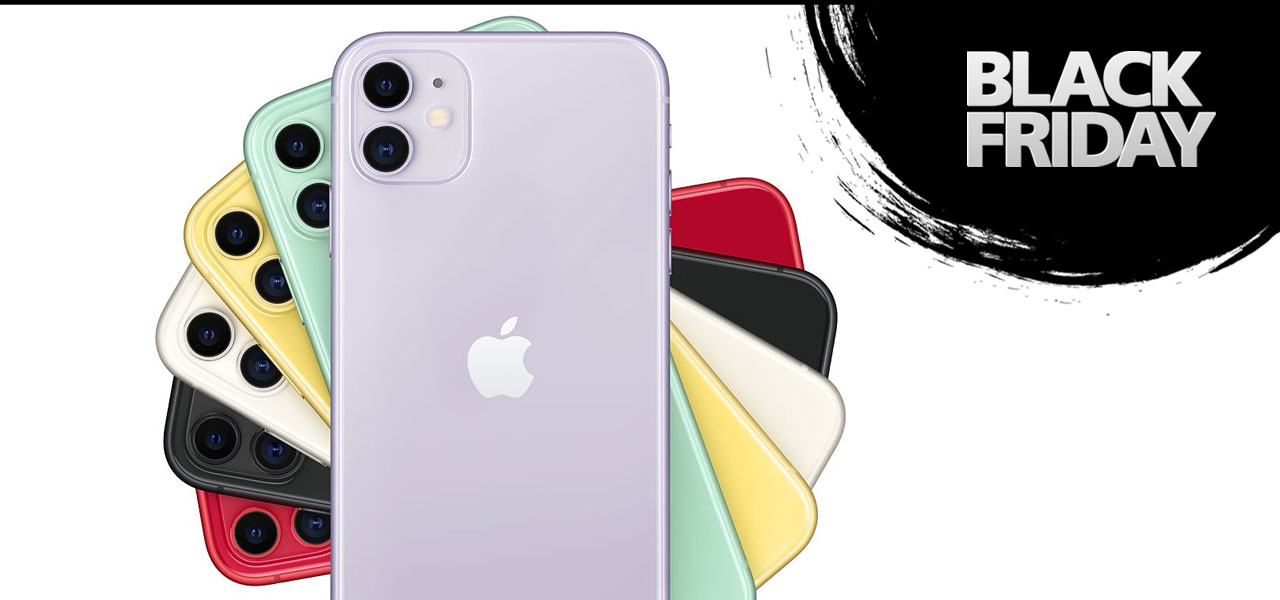 26 Nov

iPhone 11 Black Friday Prices
iPhone 11 Black Friday Prices
Well, Black Friday is fast approaching, and that means there are going to be loads of amazing deals on offer for you. We have had our best team of specialists on the case, and they have been negotiating and bartering on your behalf with our excellent network providers so that we can bring you the hottest iPhone Black Friday deals this year. 
The iPhone 11
One of the newest handsets to land this year, the iPhone 11 has been launched as the second generation of the iPhone XR. It is a cutdown handset which means that it comes in at a lower price than the others in the range, but at the same time, as XR fans will know, Apple was incredibly generous with the features they offer, and the iPhone 11 has followed along the same path. While there are differences between the iPhone 11 and the flagships the iPhone 11 Pro and the iPhone 11 Pro Max, this is one handset seriously worth considering.
iPhone 11 Features 
With an IPS LCD capacitive touchscreen, the iPhone 11 is a beautiful infinity screen with a notch along the top to house the front-facing camera. It is perfect for those users that like to stream movies or play games as it has a resolution of 828×1792. The sound quality is stunning, and while there is no standard headphone jack, there are plenty of wireless headphones on offer if you want to listen in private. When it comes to a camera the iPhone 11 has received something of an upgrade from the iPhone XR and with this handset you now have two rear lenses, they are both 12MP and work together to get excellent shots to help you record your day. It has a really powerful processor, in the form of the A13 Bionic which features things like augmented reality support and neural learning. Overall this is a really cracking phone, so let's look at the deals.
Black Friday iPhone 11 Deals
Apple likes to have a little fun with this handset, and it is one of the few iOS phones to feature a break from the norm when it comes to colours. So, we have been able to negotiate a really amazing pay monthly price on all of the colours on offer. This is the 64GB handset which is an excellent level of storage that works for most people. The deal is with our lovely friends at EE, and they are offering their 24-month Essential plan for just £43 a month. The data allowance is a whopping 60BG a month which gives you so much 4G access, and there is nothing to pay upfront. To make the deal even sweeter, there is also a choice of a free gift, of either BT Sport for three months, Apple Music for six months or MTV Play for six months. But remember this is only a Black Friday deal, so you need to move fast! 
Shop Now: Black Friday iPhone 11 64GB in Black 
Shop Now: Black Friday iPhone 11 64GB in White
Shop Now: Black Friday iPhone 11 64GB in Green
Shop Now: Black Friday iPhone 11 64GB in Yellow
Shop Now: Black Friday iPhone 11 64GB in Purple