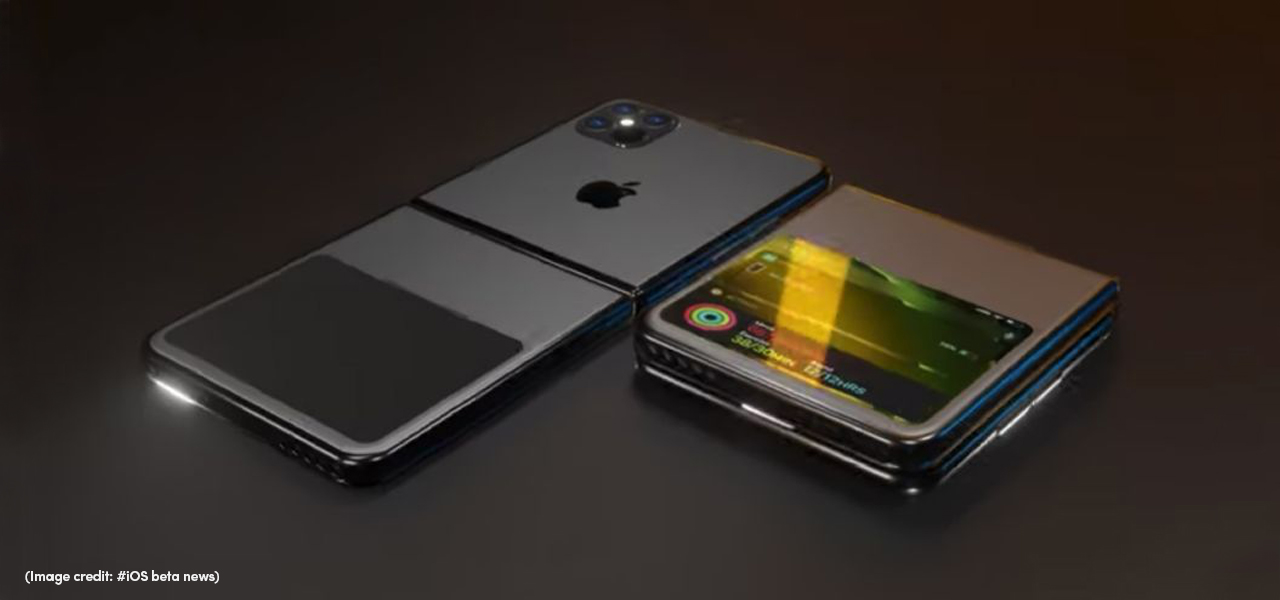 16 Feb

iPhone Flip Rumours

We get new devices from Apple every single year and they cause a lot of excitement but these iPhone Flip rumours are causing even more fuss. This is something people have been waiting for for quite some time now. It's important to remember that nothing has been confirmed just yet so don't get too excited!
What is the iPhone Flip?
The iPhone Flip is a concept flip phone from Apple. This hasn't been confirmed or even talked about from Apple directly. There's been a huge uprise in the popularity of slip phones over the last few years so it's something that it highly expected from Apple. We've seen foldable phones from the likes of Samsung and LG. Folding phones are sure to be around for a while in terms of trends. They're extremely portable, convenient and let's be honest, pretty cool too.
Release Date and Price
So, there's no confirmed release date just yet. From the rumours circling, it's smart to assume we'll receive the iPhone Flip in 2023. It's likely to be September with the fact that all their devices are released in September, excluding the iPhone SE (2020). A lot of rumours claim that the iPhone won't be release in 2022. These rumours come from a lot of reliable sources so we're almost certain that this is the case. We can be sure that we won't receive the device this year however, we will be getting a new iPhone in September 2021.
Prices are always something that are incredibly hard to figure out without the manufacturer confirming it themselves. We can figure out from other similar handsets on the market a rough price tag. The Samsung Galaxy Fold was priced at almost £2000 whereas the Z Flip was around £1200. With that in mind, we would expect the iPhone Flip to sit at a price of around £1500. This is a fairly hefty price tag, which follows with the quality of the handset.
iPhone Flip Rumours
You would be surprised with the number of iPhone Flip rumours circling at the moment. Most rumours suggest that the iPhone Flip will have a clamshell design. This is a lot like the Samsung Galaxy Z Flip, which was in the works for years. This does mean that we may be getting a bendable screen.
In terms of design, there's talk of a glass or sapphire protective layer on back of the phone. This would help to protect against chips, scratches and cracks. This would really improve the quality of what is already going to be a high end handset! Rumours also suggest we'll be able to expect a range of fun colours, such as the ones received on the iPhone XR and iPhone 11 range.
To our surprise, rumours suggest that there is no cut out on the display. Instead, the selfie camera and FaceID sensor will sit on the outer display. This is a super high end change to the iPhone range. It will allow for a much larger view.
Don't think you can wait to see if these iPhone Flip rumours are true? View our iPhone deals now for some of the best packages around. We've got hundreds of different prices so there's something for everyone. /vc_column_text]