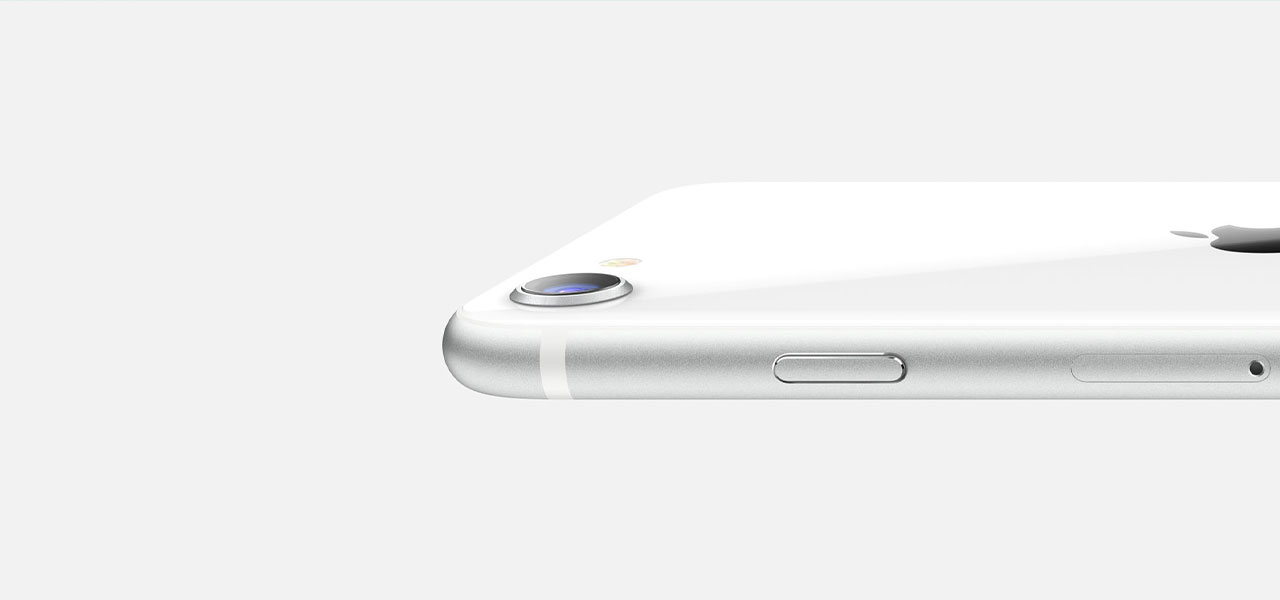 30 Apr

iPhone SE Camera Features

One of the best things about the iPhone SE camera features is that it makes this phone feel like a high end phone when in reality, it's a budget addition! Not only does this phone have some of the best features found in other Apple iPhones but it's also got some extremely good processors, a fresh design and of course, the best security.
Camera Set Up
On the back of the iPhone SE, you'll find a single 12MP camera. This piece of kit just proves that more isn't always better. From this lens alone, you'll get some extremely clear photographs for a really affordable price. A lot of high end phones at the moment have multiple different lenses, allowing the camera to do more. Apple has taken a close look at this system and fitted all the goodness in their other cameras into one. By fitting everything into a single lens, you don't lose any of the smooth design from the SE.
The selfie camera is definitely something to brag about too. In the front display you'll find a 7MP dewdrop single lens camera. This is fairly close to the lenses found in many of Apple's high end phones so you know it's going to ooze quality.
Portrait Mode
If you haven't heard of Portrait Mode and what it can do, where have you been? This is an iconic feature that has been found on the last few generations of Apple iPhones and they make a serious hit on your photos. This is the feature that gives the complete illusion that your portraits were taken on digital cameras. Essentially, the camera will soften the background whilst manipulating the lighting to make the photo really pop. Whilst doing this, the lens also focuses on the subject of the photo, finessing the details, shadows and highlights to create a super professional illusion.
You're able to control the level of depth in each photo to add your very own touch to the photo. There's a little slider on the camera that will blur or focus on the background just as you want it to. Another great thing about this feature? You can edit the softness of the background before or after you take your photos. If you don't like it once you've taken it, you can change it!
There is a whole range of different lighting situations you can choose from to make your portraits on the iPhone SE even more eye catching. For something a little more natural, Apple offers Studio Light, Natural Light and Contour Light. Each of these options will use the lighting around you and manipulate it depending on your chosen option. If you want something a little more artistic, you can make use of Stage Light, Stage Light Mono or the brand dew addition, High-Key Light Mono. These will all add a different touch to your photos.
A13 Bionic
It came as a massive surprise to everyone when Apple released the iPhone SE with the A13 Bionic. This is the same chip found in the iPhone 11 series and is extremely high end in what it can do. This chip works with every inch of the phone to make sure everything runs smoothly.  In terms of the camera, the A13 works to make Portrait Mode as high quality as it really is. It also helps in allowing you to take multiple photos with little interruption between.
More iPhone SE Camera Features
If these just aren't enough reasons for you to love this phone, there are plenty more iPhone SE camera features that will push you over the edge. Smart HDR is probably one of the best things to come to any smartphone. This feature uses intelligent algorithms to capture light during a photo and use it to create natural contours and skin tones. You'll also find that it adjusts the background to suit the subject as well. All this is done with no work from yourself! Thanks to his feature, each of your photos will have outstanding lighting and be super sharp.
Not only will your photos be the best of the best but, your video footage is going to be the highest quality you can imagine. With the iPhone SE camera, you will get 4K video in 1080p. This is going to allow you to have four times more detail in your video footage than ever before. Whilst filming, your camera will work to manipulate lighting to create the truest colours.
QuickTake is a feature found on a few iPhones but you may not be aware of it. This feature will allow you to quickly change from taking a photo to capturing footage but simply holding the shutter. This means that you'll never need to worry about missing a moment again.
If you haven't fallen in love with this phone thanks to the iPhone SE camera features, just wait until you see the price. With the best iPhone SE deals, you're going to find it has to resist.