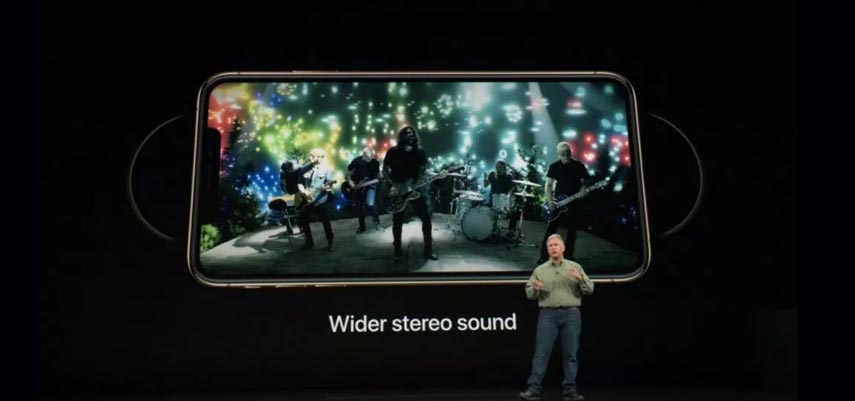 06 Aug

iPhone XS Sound Review

Music can play a significant role in our lives. People can spend hours of the day with their favourite songs playing, so having technology which can play those songs for you at a high standard is imperative.

The iPhone XS offers a fluid and smooth user experience, but how well does it play music? We wanted to try and assess this for ourselves, so we subjected the phone to a review, where we took a look at how it responded to audio playback and the use of different accessories. Here are our results. 
Functionally Smooth
From a technological standpoint, the phone performed as well as you would expect from a device of this calibre. The audio components inside this phone are cutting edge. Apple has perfected the process of designing music players built into their smartphones because audio playback on this device was crisp, clear, and suitably loud without being obnoxious.
It is crucial to have a high standard of audio functionality because people like to listen to music and watch videos on their mobile devices. If you can't do this effectively, because the audio features are so subpar, the phone loses a great deal of appeal. Thankfully, the iPhone XS performs very well. We tested it on a variety of different musical genres and various types of video and found no glaring issues with how well the sound came out. 
Supporting All Major Features 
The iPhone XS can detect and implement several headphones to better improve the audio experience. Most models come with a unique pair of apple headphones that have a jack designed for the modern charger, but you can get third-party equipment quite quickly.
When using a pair of headphones, you can expect to have proper levels of audio quality. Wireless headphones are a particular speciality of the iPhone XS, offering a crisp level of feedback with no loss of overall tone. We believe that the only restrictions you will face when it comes to audio are the headphones that you use. It will be through no fault of the machine that you experience limited feedback. It is also worth noting that with the help of an adapter, you can connect older models of headphones to the phone, although this may come at the cost of lower quality audio. 
To summarise, the iPhone XS has an incredible audio capability which you would be wise to utilise to the fullest. Each part of the sound process has been carefully designed, with an emphasis on maintaining quality regardless of the feedback generated. In a world of smartphones, audio is everything. It helps to give context to films, video clips, and above all, music. If you do not have suitable audio, you cannot be expected to get the most from a smartphone. Experimentation is the key here. Do you want to take the time to play with the audio settings to find the sweet spot-the one point which works best for you? Thankfully, with a range of different settings and accessories, it's not complicated.