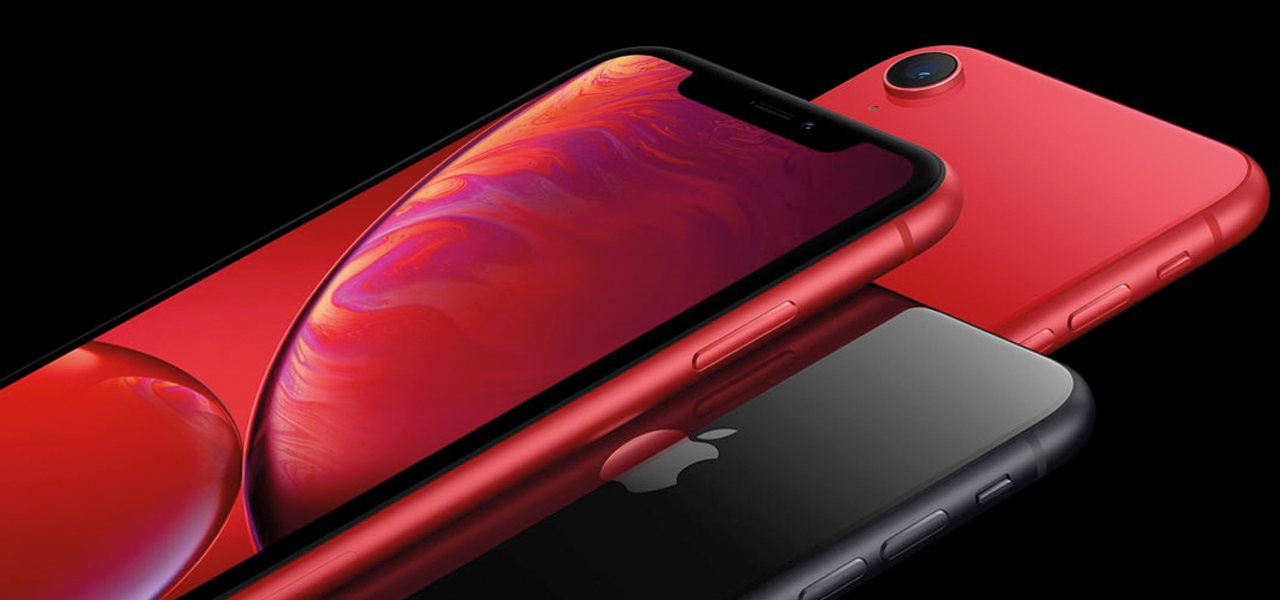 10 Jan

Is the iPhone XR the best value smartphone?
Is the iPhone XR the best value smartphone?
There's no denying the appeal of an iPhone, and with Apple's newest generation of phones they have once again proven that they know just what people are looking for. With their amazing new features and beautifully stylish design the X generation of iPhone's have quickly become one of the most popular handsets. And among these is the iPhone XR; Apple's innovative approach to smartphone technology which, despite its slightly smaller range of features compared to the X, XS, and XS Max, comes with a more budget friendly price tag so is great value for money. But, is the iPhone XR the best value smartphone on today's market?
The iPhone XR vs. the X, XS & XS Max
It is no secret that Apple's iPhones come packed with user-friendly features and a powerful and reliable operating system, but unfortunately they often come with a large price tag to match. But late last year the iPhone XR was introduced to change that. As Apple's flagship handset to help bring Apple's world-famous technology to a wider, more budget conscious audience. Unlike the iPhone X, XS, and XS Max with their OLED screens, the XR boasts a 6.1 inch liquid retina LCD display but is still more than capable of providing a high quality visual experience. Also, it is important to note that despite its aim to bring iPhone technology to a wider audience, the XR stills sports many of the amazing new features found in the other X generation handsets like Apple's new facial recognition technology.
But, for most customers, it all comes down to the price. So, how does the XR compare to its fellow X generation handsets? With our best iPhone XR deal you can get your hands on this impressive handset for only £48 per month with unlimited minutes and texts, 50GB of data, and no upfront cost! For the same deal with the iPhone X our best deal comes to a slightly more expensive £53 per month, for the iPhone XS our best deal comes at £67.17 per month, and for the iPhone XS Max our best deal will get you this handset for £68 per month with a £73.99 upfront cost.
So, whether you're a loyal Apple customer looking for a slightly cheaper deal for your newest handset, or if you're new to Apple but find yourself drawn in by the XR's sleek design and tempting price tag, why not check out our best deals on the iPhone XR here!
The Apple iPhone XR vs. the Samsung Galaxy S9 & S9 Plus
For many years now Samsung has been one of the largest market leading technology brands, and Apple's main competition for smartphones. So, how does the Apple iPhone XR stand up against Samsung's newest Galaxy S9 and S9 Plus?
Like their iPhone counterparts unfortunately for the iPhone XR the Samsung Galaxy S9 and S9 Plus do come with a higher quality display than the XR with their AMOLED display providing higher resolution for a better viewing experience. However, don't discount the iPhone XR just yet. Although some features may have been reduced in Apple's newest handset one thing they did not compromise on was the battery, which can more than hold its own against the Galaxy S9 and S9 Plus providing up to 25 hours of continuous talk time from a full charge, more than enough to last all day – something iPhone's have been criticised for in the past.
So, let's compare prices. To match our best deal for the iPhone XR, with us you can get the Samsung Galaxy S9 with unlimited minutes and texts and 50GB of data for only £38 per month with £240 cashback! And for the S9 Plus you can get a 24-month contract with unlimited minutes and texts and 50GB of data for £41.50 per month with £156 cashback. Unfortunately for the iPhone XR both of these deals have a cheaper monthly cost so do seem to be better value. However, there are many Apple exclusive features that you will not be able to access with an Android Samsung device and, depending what you are looking for when it comes to a smartphone, that may be enough to convince you to spend a little more to get the iPhone XR.
To compare the iPhone XR to all of our best deals for the range of Samsung handsets we have to offer click here
The Apple iPhone XR vs. the Huawei P20 Pro & Mate 20 Pro
In recent years Huawei have quickly made a name for themselves and are holding their own against the giants of the industry. They're latest handsets – the P20 Pro and the most recent Mate 20 Pro – have been released to huge worldwide praise for their stunning design and impressive features. But, most of all, Huawei have received international acclaim for the quality and capabilities of their extraordinary cameras. Both the P20 Pro and the Mate 20 Pro come with triple lens 40MP rear cameras and 24P front cameras. In comparison to the iPhone XR's 12MP single lens rear camera and 7MP front camera, the Huawei range is far superior. However, like the Samsung devices, Huawei handsets use Android as their operating system, so you will not be able to access any features or apps that are exclusive to Apple. Also, a Huawei device will not be compatible with any other Apple devices you may own. These are important factors to consider when deciding which phone to buy.
But, the most important factor to consider is often the price. With Fonehouse you can get the Huawei P20 Pro with unlimited minutes and texts and 50GB of data for £39.50 per month with £204 cashback. And you can get the Huawei Mate 20 Pro with unlimited and texts and 50GB of data for £48 per month. Unfortunately for the iPhone XR the P20 Pro is slightly cheaper, but the Mate 20 Pro comes at the same price as the XR so that will have to come down to personal preference and whether you would prefer to have a better quality camera or access to Apple's iOS and exclusive features.
To compare the iPhone XR to the best deals we have available for the full range of Huawei handsets we have to offer click here