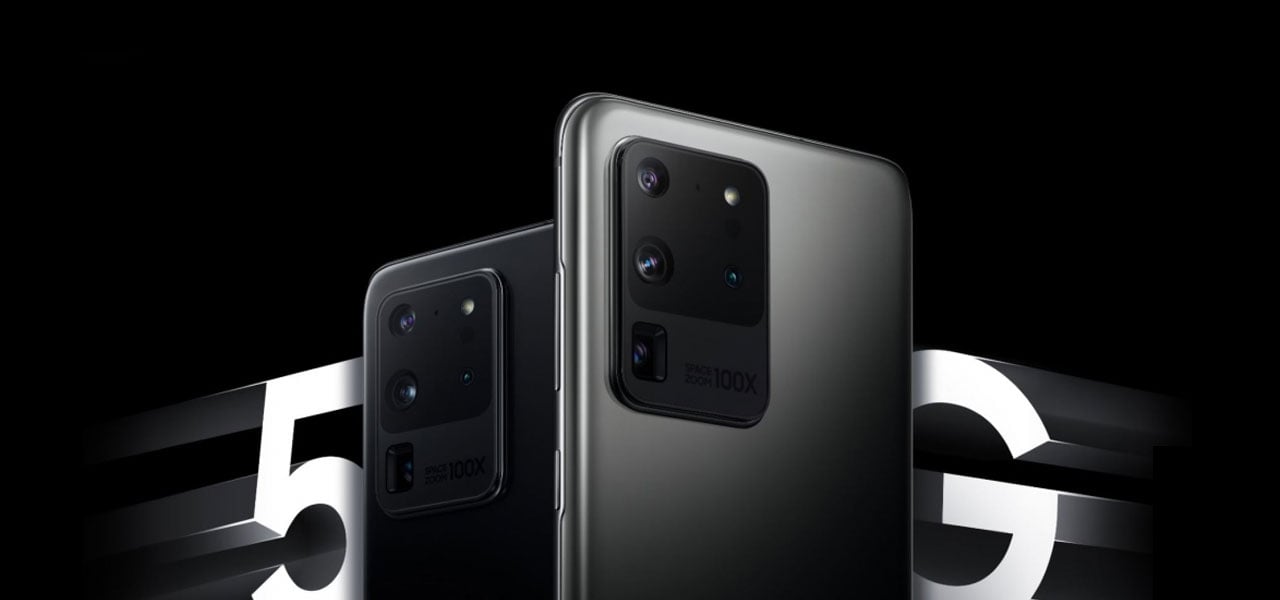 12 Feb

Is the Samsung Galaxy S20 5G?

5G is a huge development and mobile phones are having to keep up so, is the Samsung S20 5g?

Samsung announced the release of their 4 new mobile phones at their Samsung Unpacked event. Included in the 4 new releases are the S20 5G, S20+ 5G and the S20 Ultra 5G.
Samsung S20 5G
Samsung's Galaxy S20 5G is the cheapest 5G phone in the new range. Although it's the cheapest, it definitely doesn't give off that ambiance. A huge player in this S20 5G is a triple-lens camera with a powerful 64MP telephoto lens, 12MP wide lends and 12MP ultrawide lens. This smartphone allows you to ditch the digital camera and carry one device for all your needs.
A pinhole selfie camera insures that the front screen has full potential to make use of it's dynamic ALOMED touchscreen with 16M colours. If you're looking for a phone to keep you up to date whilst offering the most a phone could offer, this is a strong contender.
Samsung S20+ 5G
Following the trend with the S20 series, the S20+ 5G has an infinity-o screen with a pinhole selfie camera. You can make full use of the 6.7-inch screen. The phone has a very minimal sense, with a sleek, simple design all over.
The S20 range wear amazing cameras and the S20+ 5G is an impressive addition. With a 4-lens camera showcases on the back of the phone, Samsung have offered the highest camera quality so far. Each lens offers a different role in taking the perfect photos. The Samsung Galaxy S20+ 5G is a great addition if you're looking for a 5G compatible, high performance smartphone.
Samsung S20 Ultra 5G
The Samsung Galaxy S20 Ultra 5G is the most expensive release in the S20 series, as well as the largest. This phone has a super professional, sleek feel to it whilst being super user-friendly. You can definitely tell that this is the most luxurious phone in the series.
You can stay immersed in your phone with the 6.9-inch infinity-o screen with 16M colours. There's not a single thing you won't like about the S20 Ultra 5G.
Samsung have offered this smartphone with a camera sure to knock you off your feet. On the rear of the phone is a 4-lens camera, of which the main lens is 108MP. You are definitely paying for a professional system, look and feel.
Samsung's new 5G releases are compatible with both 4G and 5G plans. If you want to make full use of these outstanding phones, you need to make sure you get your hands on a 5G compatible plan. All available networks have amazing coverage checkers to make sure 5G is available in your area.