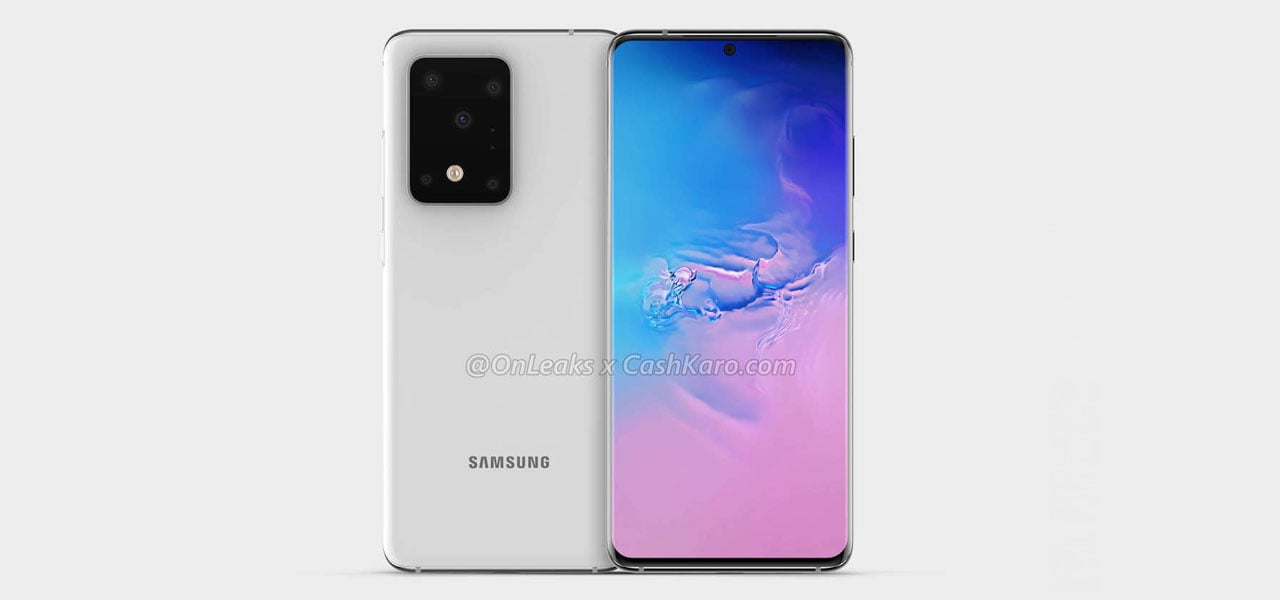 19 Dec

Latest Samsung Galaxy S11 Rumours

If Samsung continues on its release schedule, the Samsung Galaxy S11 will be due for release in February 2020. However, despite being a few months away yet, it isn't stopping the rumour mill getting into full swing and coming up with lots of potential ideas about what we can expect. 
Leaked Renders
As with all good mobile phone releases, there have been leaked render images of what we can expect the new Galaxy S11 to look like. These can sometimes be pretty accurate while other times they tend to be a little far off the mark, so you have to take them with a pinch of salt; however here is what we've seen so far. For the standard model, it is believed that the screen will measure approximately 6.63 to 6.7 inches in size, and there will be slightly less curvature than you find on the Galaxy S10.
However, judging by the images, this is a stunning looking handset, and there is virtually no bezel with the screen almost falling off all four edges. The front-facing camera seems to be housed in a tiny pinprick hole which does not impede on the use of the screen while on the back the rear-facing camera seems to be contained within a square housing which appears to have five different lenses included. The leaked information suggests that it will be slightly larger than the Galaxy S10 as well.
Plus Size
When it comes to the Samsung Galaxy S11+, the design is not 1,000,000 miles away from its smaller brother but features a seemingly larger camera housing on the rear although there do still seem to be just the five lenses inside. It is estimated that the screen will be 6.9 inches which is pushing it slightly into phablet territory. Again this will be bigger than its predecessor, the Samsung Galaxy S10+. 
Samsung Galaxy S11e
Again the leaked renders show a very sleek handset that is all screen this time on the rear we find a rectangular camera housing with three lenses. Apparently, this one will be looking at a display of between 6.2 and 6.3 inches. It is also suspected that all of the handsets may well feature new screen technology as recently Samsung trademarked the term SAMOLED which certainly sounds like something they would use for screens. It is not clear what differences there will be between this new screen and the standard AMOLED screen. All the rumours at this stage suggest that the standard handset will come in the black, blue and grey shades while the Galaxy S11e will offer Blue pink or grey.
There has been no leaked information about the colours on offer for the S11+. It is probable that this handset will be launched at the Mobile World Congress which takes place in February so until then it's going to be a case of waiting and watching. We will, of course, be sure to let you know if we hear any more interesting rumours relating to this or other new handsets.