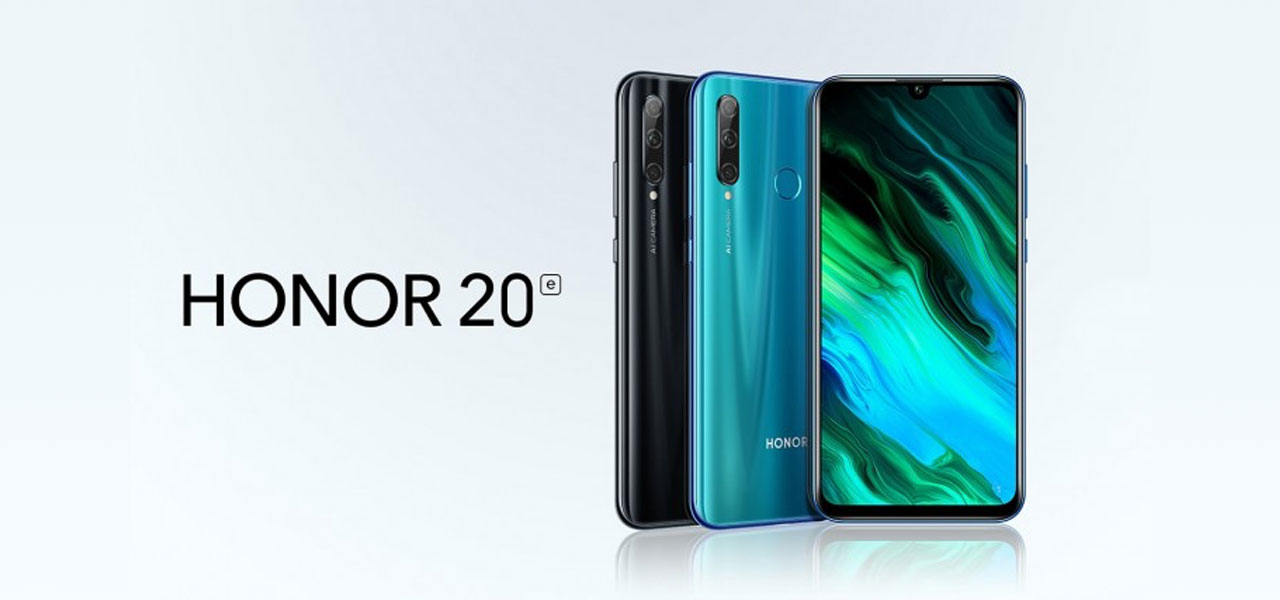 27 May

Meet the Honor 20e

In the last few months, Honor has grown massively. 2020 brings the release of a number of new handsets and here's where you meet the Honor 20e. This is a newer version of one of their previous releases and brings a host of new features. If you're in search of a budget friendly, high tech smartphone, this may be just what you need.
Take a look under the hood
One of the most important things in any smartphone is the battery. You want to be assured that you can go about your day without having to worry about being left unable to contact the rest of the world. Keeping this smartphone powered is a 3400mAh non removable battery. This battery works to keep you connected for hours. You won't need to worry about being unable to get in touch with your loved ones due to a dead phone. Of course, the battery does have a little help from some other components.
Helping your battery extend it's life and processing the smartphone with quick speeds is the Kirin 710F chipset. This chip helps your battery put energy where it's needed most, making it far more efficient. Whilst doing this, the chip is also working to give you fast processing speeds. It will also ensure that you experience smooth, uninterrupted browsing, downloads and uploads. With the Honor 20e, you're going to experience an extremely smooth system.
This smartphone is only available in a single storage option, being 64GB. This is pretty standard across all smartphones now and should be plenty to store your photos, videos and files. If you ever do find yourself needing any more storage, you're able to use a microSD card to add external storage.
Meet the Honor 20e Camera
Camera technology is something that Honor really doesn't lack. They're able to produce high tech cameras for a much lower price than many other tech brands. Featured on the back of the Honor 20e is a triple lens camera set up. This is going to be able to produce extremely clear photographs, full of detail and colour. Each photo you take is going to be eye catching and extremely professional. This camera set up consists of a 24MP wide lens, 8MP ultrawide lens and a 2MP depth lens. Each separate lens plays a different role and gives you different features.
Most of your images will be captured with the 24MP main lens. This gives you extreme clarity and super sharp details. The ultrawide lens will give you a whole range of different angles to shoot from. You'll be able to capture a whole lot more in a single frame. Finally, the depth lens. This is going to create very professional images. The lens will look to soften the background whilst pulling all the details, colours, highlights and shadows from your subject. The end result will give you a high quality photo that pops.
The front camera featured on the Honor 20e is also incredible. This is a single 8MP wide lens. Any selfies you take using this single camera will be extremely clear and full of life. You'll be able to capture every detail along with hundreds of colours in their truest form.
Fresh, Slick Design
You will only be able to purchase the Honor 20e in a single colour, being Midnight Black. This colour option gives you a super vibrant, yet laid back, design. A prism shaped colour gradient catches the light, leaving a new hue of colours. This can make for an extremely eye catching pop of colour that will give off a whole new range of style.
Rolling over to the front of the phone, the Honor 20e gives a 6.21 inch IPS LCD display. This gives you plenty of space to view what you love in lots of detail. With the 2340 x 1080 FHD+ resolution, anything you do view will be in high detail with vibrant colours. You won't need to worry about losing any of this full screen to the selfie camera either. With a dew drop notch camera, you'll be able to use the complete screen for what you love. Honor has tried to remove as much of the side bezel as possible.
A huge pro to the Honor 20e is the care they take for each of their customers. TO help reduce damage on your eyes from blue light radiation, Honor have had their smartphones TUV Rheinland Certified. This helps to protect your eyes from blue light radiation and prevent eye straining, especially when in low light situations.
Attractive Pay Monthly Deals
The price of this handset is where it gets seriously impressive. Whether you're buying the device outright or looking for a new phone contract, the Honor 20e has some of the best deals available. For a SIM Free smartphone, you'll be looking at paying under £200. With all of the features packed into this smartphone, you'll be getting way more value for your money. Enjoy top tier technology, all for a lower tier price.
Each of our pay monthly deals are completely different, to ensure you can find the perfect deal for you. With deals across the top 3 networks in the UK, you'll be able to find the best price, great coverage and perfect data package for what you need. To make our prices a whole lot better, we pair our best Honor 20e deals with cashback amounts. These allow you to find savings in your everyday life, where you least expected them.
After you meet the Honor 20e, you'll come to realise just how amazing it is. This smartphone screams style whilst giving a super smooth user experience. Enjoy the excitement of an up and coming brand whilst the price is still low.