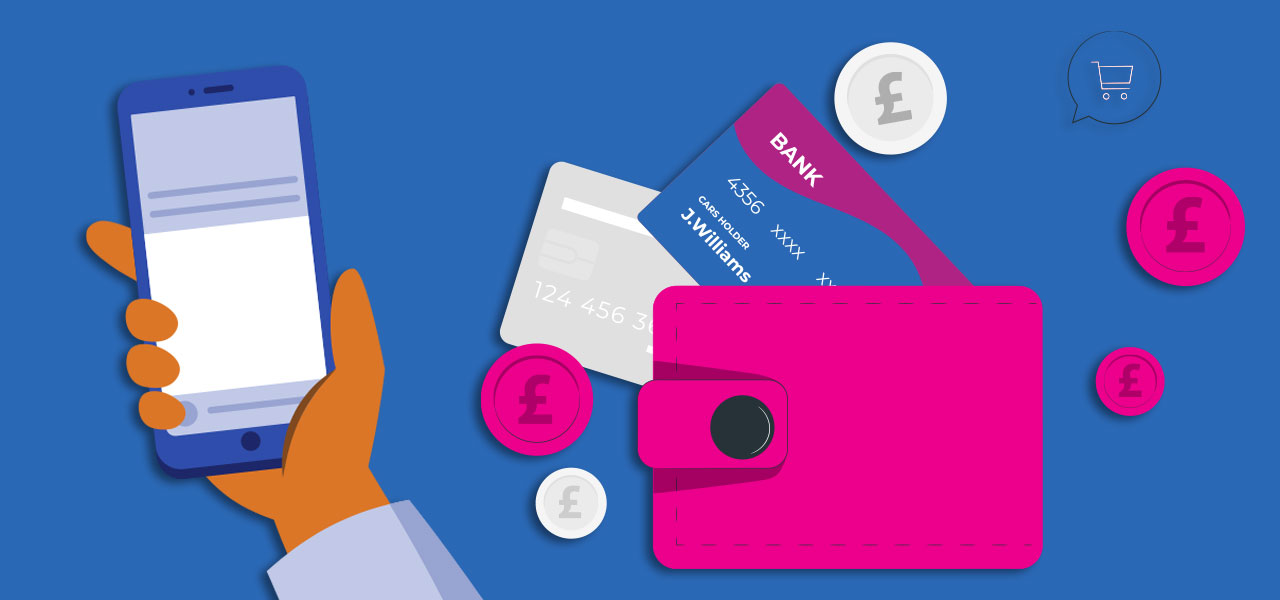 02 Jun

Mobile phones to save you money

One of our biggest outgoings are our phone bills but make sure to look at these mobile phones to save you money each and every month. Just because you're saving money doesn't mean to have to miss out on the top technology either. There are amazing budget friendly smartphones available across all your favourite smartphone brands.
Apple iPhone 7
Apple is known for producing high quality, luxury smartphones. They produce some of the most innovative technology and have been one of the market leading manufacturers for years. Each time a new handset is released, the older additions drop by price slightly. As the iPhone 7 was released back in September 2016, you are now able to get it at an extremely low price. These deals allow you to get great data packages at a low, affordable price. You'll even get to make use of a whole range of network benefits with whoever you choose to join.
Enjoy a super professional design with the Apple iPhone 7. With a 4.7 inch Retina display, you'll get bright colours with tons of detail viewable. This is a smaller device as there wasn't too much need for big phones back in 2016. Nowadays, people tend to use their phones for work, streaming and so much more. This smaller screen allows you to view everything you want in a high resolution and in amazing quality. Rounded edges and corners pull this luxury over to the back of the phone too. With a choice of colours, you can pick your level of style.
Battery life and processing speeds are one of the most important things when it comes to a mobile phone. With the iPhone 7, you'll be able to use your phone for hours on end before worrying about losing battery. This is down to the efficient 1960mAh battery and the A10 Fusion chipset. Both these components work to extend your battery and give you fast speeds. You'll experience uninterrupted browsing when you use this phone.
Huawei P40 Lite
2020 saw the release of the new P40 range, including the P40 Lite. This is the budget addition to this year's line. Just because this is a budget handset, doesn't mean you have to miss out on the best technology. On the back of the phone, is a quad camera. This consists of a 48MP wide lens, 8MP ultra wide lens, 2MP depth lens and a 2MP macro lens. You'll be able to experience incredibly clear images with the highest amount of detail. The different lenses will also allow for better angles, effects and focal lengths too.
If you're looking for the most powerful battery in a budget smartphone, we may have just found it. Featured in the Huawei P40 Lite is a 4200mAh battery.. This battery will keep the phone powered for several hours, giving you access to the world every hour of every day. When you do find yourself lost without batter, you'll be able to quickly charge it up, ready for the rest of the day.
P40 Lite deals are full of an incredible amount of detail. You'll find a whole range of amazing data packages across the top networks in the UK. With each network you can find on our website, you'll get a range of different add ons. These range from free trial subscriptions and huge discounts on your favourite brands to more roaming countries and free data use.
Sony Xperia L4
Sony is a brand that has been around for quite a few years, producing technology you'll find in every home.. Their extensive range of technology includes cameras, televisions, smartphones, speakers and so much more. In fact, they produce some of the best digital cameras on the market. With such an eye for technology, you can only imagine how amazing their smartphone technology is. There are hundreds of features hidden away in the Xperia L4 that will make your user experience far better than you could even imagine.
With the Sony Xperia L4, you will be able to run two different apps on the screen at the same time. This feature allows you to view one app on the top half of your screen with the other viewable on the bottom half of the screen. Enjoy watching your favourite videos whilst replying to important texts. There's no need to miss out on important times anymore.
You'll find a 6.2 inch 21:9 wide display on the L4. This is perfect for viewing the things you love in the best quality and detail. Having a 21:9 wide display also allows you to watch cinema style films and shows as they were meant to be viewed. Most cinema screens are 21:9 as well as most films being filmed in 21:9. With the same screen size, you'll be able to completely immerse yourself within your phone.
Oppo RX17 Neo
Oppo are a brand that you may not be as familiar with. They have been creating great technology since 2010 and created one of the first 5G handsets to hit UK markets. Each of their smartphones hold market leading technology and innovative features. The Oppo RX17 Neo is the perfect example as to how this translates to a budget friendly smartphone.
You are going to experience a very powerful front and back camera from this smartphone. With a 25MP selfie camera, you'll be able to capture high quality selfies. Each photo from this lens will hold bright colours, plenty of detail and be in a great resolution. You'll also find a dual lens camera on the back of the phone. This holds a 16MP main lens and a 2MP depth sensor. Enjoy the ease of high quality images and even make them pop with the depth lens. Soften the background and pull the subject from your photo to make it stand out even more.
These are just a handful of mobile phones to save you money. There are hundreds more across all the mobile manufacturers. You'll be able to find high value deals for incredibly good prices.