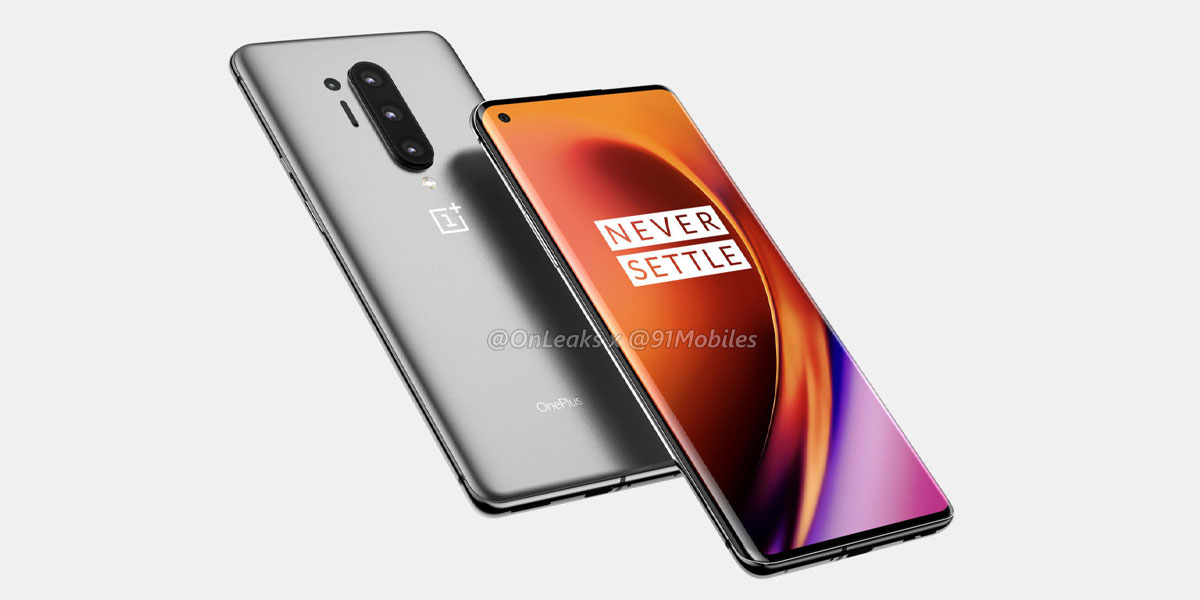 26 Mar

OnePlus 8 Leaks

There are countless OnePlus 8 leaks flying around in the world at the moment and it's completely understandable as to why. OnePlus has gained a huge following over the last few years and every single one is counting down the days. The tech giants are known for their fast processors and cutting-edge camera technology. With the release of their new phone approaching, everyone's itching to know what's coming.
When will it be released?
If you're shaking in your boots from excitement for the OnePlus 8, you will be pleased to hear you won't have to wait for much longer. Usually, their devices are released around May of each year however, speculations suggest we can expect the OnePlus 8 to arrive with us in April of this year.
Due to the current situation in the world, this may be pushed back slightly but we're sure OnePlus will do all they can to ensure they meet their deadlines.
OnePlus 8 Design
OnePlus have already hinted at what is next to come by offering the world their concept phone in January. This release showed that the smartphone will have a new almost metallic glass back. This is called the electrochromic glass. Sounds fancy right! When an electric current passes through it, the colour changes to be transparent. This helps to hide the rear camera whilst you're not using them. If this is the case, you know you'll be getting a very sleek, high-tech design.
First of all, leaks have suggested that 3 different handsets will be joining the collection with the OnePlus 8 Lite, OnePlus 8 and OnePlus 8 Pro. This would massively open up the market for the tech company by offering a lower tier handset as well as high-end phones. Supposedly, a leatherback version will also be released in Papaya Orange, which is part of the collaboration between OnePlus and McLaren.
This is just a concept phone so it's not completely certain that this is what we can expect. We have had a few hints that OnePlus will be completely redesigning their selfie cameras as well as adding a fourth lens to the rear camera.
Don't forget to checkout a selection of our latest handpicked
Mobile Phone Deals
on some of the latest handsets.
More to know…
There's not too much of a difference between screen sizes with these next releases which are expected to range from 6.4-inches to 6.55-inches. You'll still be getting a larger smartphone with either of the new devices to hit the market as they are all above 6-inches. For the Lite version, rumours show that you will only be able to get the device in 128GB with 8GB RAM. Both the Pro and the regular version will be available in 128GB and 256GB with 8GB or 12GB RAM.
The selfie cameras show just how much quality is packed into these phones as it's expected to see a 32MB front camera on the OnePlus 8 and Pro. You should see a 16MP selfie camera on the Lite addition. No matter which option you decide on, super high-resolution photographs.
Battery power is also something that has been one of the top priorities according to rumoured specifications. You'll be able to make these phones last hours with their batteries sitting at 4000mAh.
Hopefully, these OnePlus 8 leaks can keep everyone satisfied for now. Once they announce the next addition to their growing family, we're sure everyone will be just as buzzing as they are now.