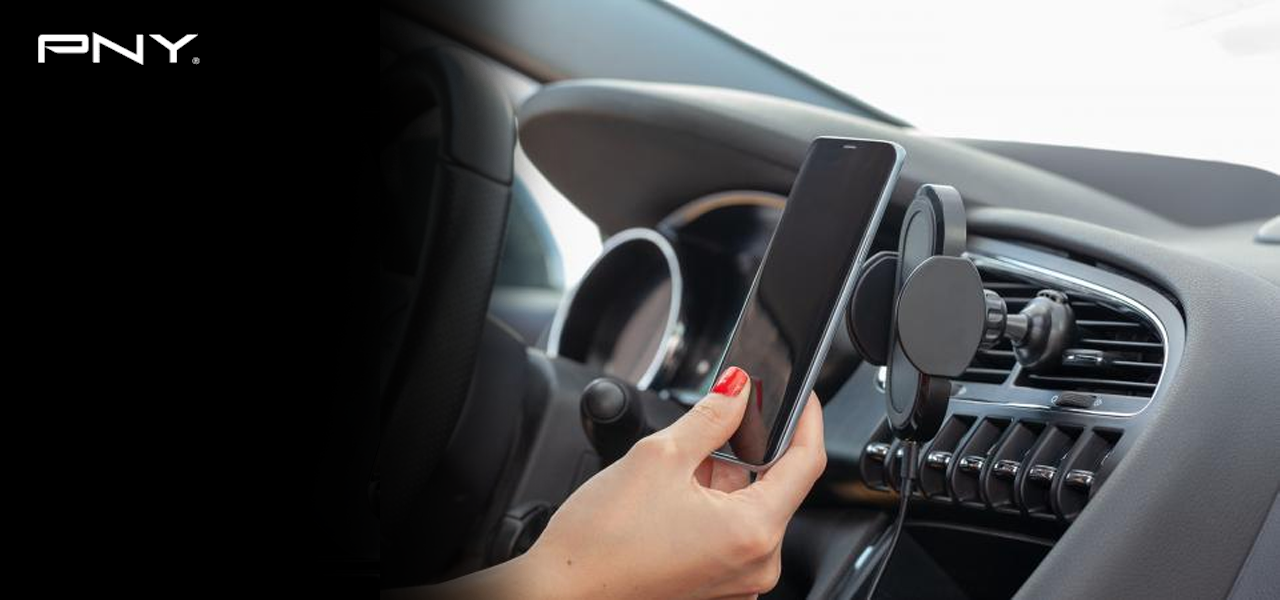 15 May

PNY Wireless Car Charger and Wireless Charging Base

The 2nd of May, 2019 – for PNY, it was the beginning of their new releases. They'd worked hard, and now there are two new charging devices ready for the public to get to grips with: the wireless car charger, and the wireless charging base.

We're big fans of anything that can be used with the latest mobile phones, which is why we've decided to look into these new products in a little more detail, to make sure you're up to date with what's been released and how you can get it for yourself.
The New Kit
So, let's take a look at the new equipment in more detail, and see what the fuss is all about. PNY is a leading electronics company, so we knew that their offerings for the wireless charging industry were going to be impressive.
First of all, you've got a wireless car charger. This device is designed to be slim yet powerful and offers an experience which is going to be suitable for all different types of people. All you have to do is attach your phone to the base, and it will charge as you drive. With an adjustable width of 55mm to 90mm and a 360-degree rotation capability, this is a device which is more than capable of safely housing your device while still charging it from start to finish. Plus, there's a system that automatically detects different metals, to make sure that there's no disruption during charge for phones like the iPhone X or the Samsung S9.
The other new release which is on offer is the wireless charging base. This provides you with a reliable method of charging your devices regardless of where you are and what you're doing. All that you have to do is put the phone down on the base, and it'll charge for you. Thanks to the intelligent design of the station, there is no slip surface and a small accessory for your daily life.
What Do We Think?
Well in honesty, we're quite impressed with what we've seen. There's a competent and practical set of products available here, and what's very impressive is the '10W Fast Charge Mode', which has been designed to allow you to quickly restore power to your device even when you're on the go. There's no doubt that when you need battery power, this is the way forward.
Overall, the new releases from PNY are very commendable, and there's no doubt that the phones we provide which have wireless charging will benefit from them in a big way. These types of accessories can be difficult to get right, so it's pleasing to see that there's a company here which has done just that. We'll be looking forward to using them in our daily activities, and we encourage anyone who has the option of wireless charging, like the owners of phones such as the Mate 20 Pro or the iPhone XS to do the same thing. It's easy to find yourself without a charger sometimes, so having the right options can be very essential.