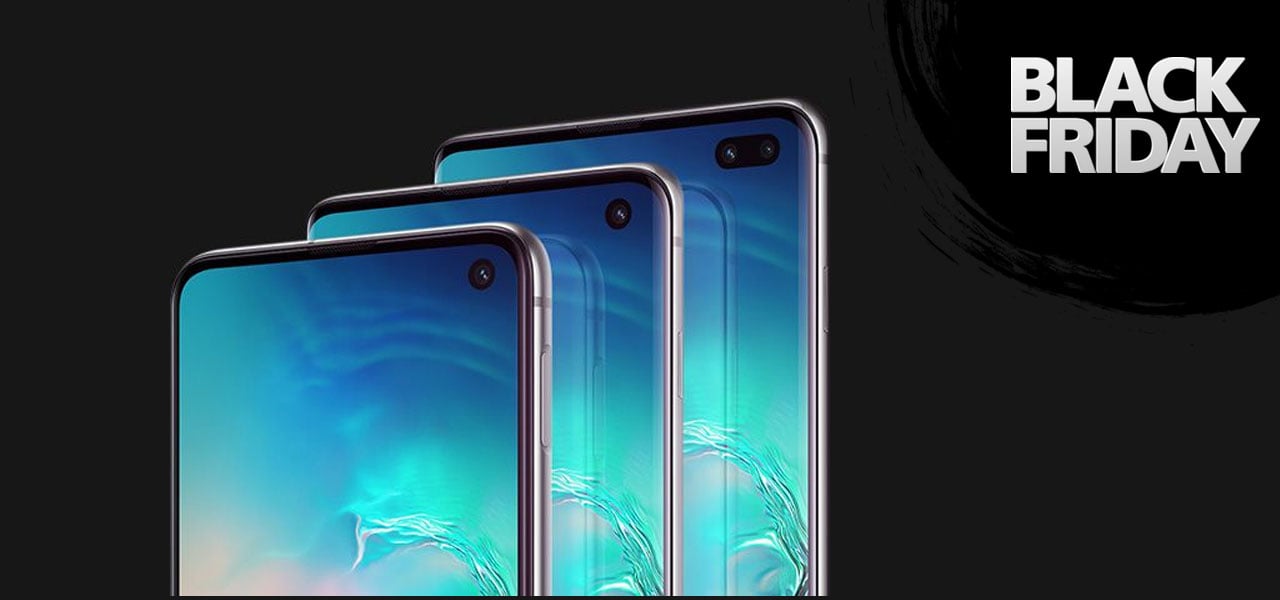 04 Nov

Samsung Galaxy S10 Black Friday Deals 2019 – Lots of Options

So there is no doubt that the brand Samsung is associated with excellent quality. They strive for the best, more often than not, that's what they want delivering. So when you're looking for Black Friday deals, you know that you'll be in good hands.

The Samsung Galaxy S10 is a powerful phone. So it shouldn't come as a big surprise that there are going to be a lot of Black Friday deals surrounding it.
Perks, Bonuses and Options
The absolute best part of the Black Friday deals is that there is something for pretty much everybody. We all have different tastes and requirements, and we want something different from a deal. That's obvious. Thankfully, because of the incredible flexibility of both EE and Vodafone, who are our partners in the world of mobile phones, we are able to offer you a whole set of different benefits to suit your needs and requirements.
Free Contract Perks
So let's talk about all of the different perks that you have available to you when you set out to find yourself a new phone in the upcoming Black Friday deals. There are so many different options to consider and they are all made to give as much choice as possible. 
So whether you want access to a provision of internet usage, or to be able to get the free calls and texts that you know you can enjoy, there's an option for everyone. It's all part of our drive to provide you with the best. 
Optional Extras from Our Providers
So with all of these incredible Black Friday deals, you have to have a particular provider to get the most for your contract. That is why we partner exclusively with EE and Vodafone. They share our vision for a better standard of customer service than most providers offer. They know it is important to work together with the customer to create a unique pay monthly deal.
So they can offer you all kinds of different perks. Whether it's a subscription to Spotify or Apple Music, or it might be a pass for Amazon video. There are plenty of options to sweeten your deal, and that's part of what makes them such a good provider, along with the excellent signal coverage of course.
So to summarise, these are just a few of the different options that you've got available when it comes to Black Friday deals. They really can be incredible things, because what people want is to have a personalised experience. You want something that works for you, not an option that partially does what you want. That is a fairly reasonable request, in all honesty. It is very much something that we have set out to provide, because we understand that when you buy a phone, you are looking for that perfect fit. We are so lucky to be able to offer you these Black Friday deals, because we have incredible partners on our side.