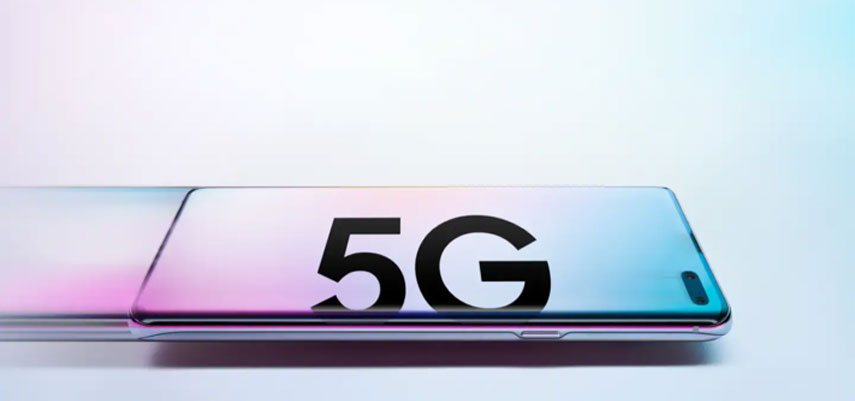 18 Oct

Samsung Galaxy S10 Plus 5G Deals

5G is finally here and this brings superfast mobile internet to the palm of your hand. As the network providers are rolling out the network, then manufacturers are releasing compatible handsets to go alongside it. We take a look at the latest and greatest offering from Samsung in the form of the Galaxy S10 Plus 5G
Not Just a Modified S10 Plus
Whilst most manufacturers are just taking their existing 4G handsets and adding a 5G modem to them, Samsung has taken the opportunity to design a whole new phone around the 5G concept. This phone is bigger, thicker and packs more sensors and cameras than the standard S10 Plus. This means you are getting one of the best phones on the market for your hard-earned money.
The Display
The screen itself is a massive 6.7-inches. In the top left, there is an oval punch out that houses the two selfie cameras and a depth sensor. The screen is an AMOLED design with a QHD+ capable resolution. Though the display is only running at 60Hz unlike the 90Hz of the OnePlus 7 Pro, this doesn't mean you are getting anything less than something truly gorgeous. The display is, as you would expect from Samsung, bright, crisp and colourful. It has curved edges, and this combined with a tapered rear means that the overall weight of the phone is kept down.
Features
You won't notice any distinct fingerprint reader on this phone as it features Samsung's ultrasonic in-display reader. This means you unlock the screen simply by placing your thumb on the screen. This technology promises to work well in damp conditions, whether that is rain outside, or you are sweaty from the gym you should still be able to unlock this phone. The phone complies with the international IP68 standard for water resistance. This means that if you drop your phone in the toilet. Then a quick rinse will see you able to use the device with no difficulties. The phone also has a 3.5mm headphone jack, something of a rarity these days.
Battery Life
Samsung has outdone themselves with the battery in this phone. It is one of the biggest of any phone that they are currently producing. This will see you able to get 36 hours of pretty heavy usage out of the phone with ease. The chipset, ram and storage are the same as those on the standard S10 Plus, so you will get some great performance out of this phone even with the most arduous of today's games and augmented reality apps.
Final Thoughts
When you do eventually have to charge this phone, even that will be done quickly. Samsung has included a 25W charger in the box. This will see you get to 90% charge in around an hour. The phone is also compatible with Qi-Wireless charging up to 15W so you will still get a quick charge out of a wireless charging pad. The phone also features Samsung's wireless power-sharing technology so you can help out friends whilst out and about.