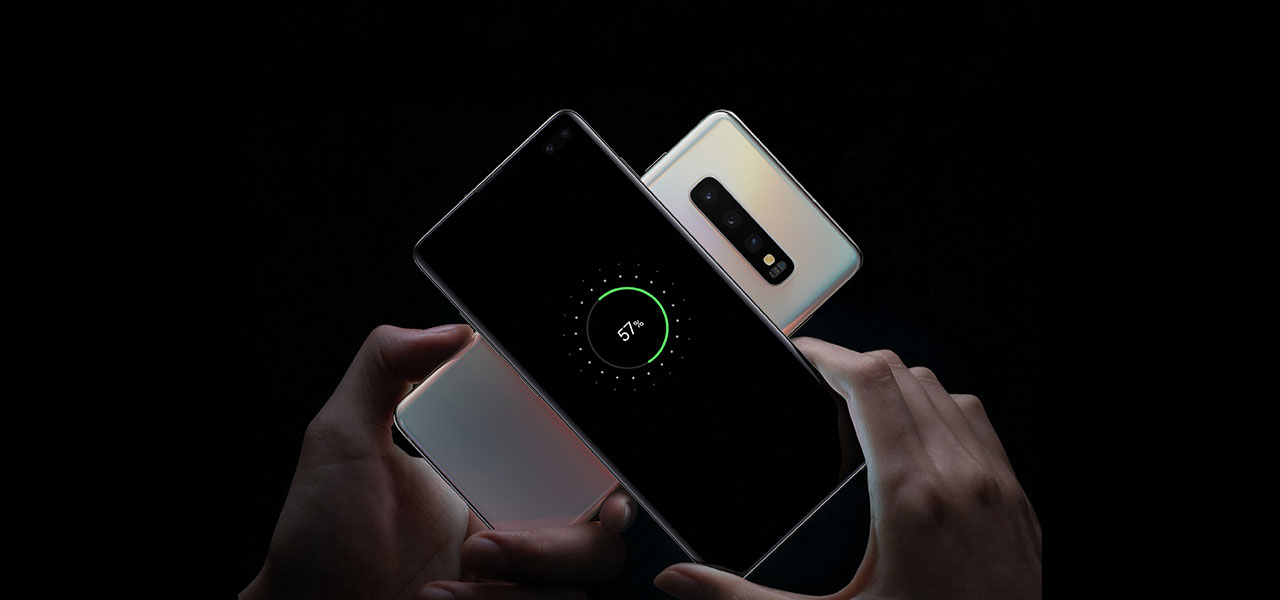 02 Aug

Samsung Galaxy S10 Plus Killer Features

The Galaxy S10 Plus is quite a phone and there are certain parts of it that really make it stand out from the other phones on the market, and whilst much has been made of things like the quality of the display or the camera, there are a few other features that we think really stand out.
Ultrasonic Fingerprint Scanner
Yes, that's right. The fingerprint scanner. Samsung have finally ditched the reader from the back of the screen, and instead have installed a new fingerprint scanner underneath it's stunning AMOLED display. Unlike similar styled features on the Huawei Mate Pro 20 and the OnePlus 6T which use an optical in display scanner, this one is an ultrasonic scanner which is much more reliable as it uses sound waves instead of light to measure your finger print. Samsung say that this makes it a lot more reliable as it can 'see' every ridge on your finger print.
The added bonus with this type of scanner is that it can work in more extreme conditions. Say if it is pouring with rain outside, then it can still read your fingerprint perfectly. Or more likely when you get a text in the middle of washing the dishes you can still unlock the screen without having to make sure that your hands are perfectly dry.
Whilst this does seem like it would be pure marketing on the part of Samsung, real world performance confirms that it does work as indicated. This is great as it means you can still unlock your phone in normally damp or sweaty conditions too. Take a call whilst out on your run in the rain, no problem.
Battery Life and Wireless Power Share
One of the other features that has been much advertised by Samsung is the ability to share power wirelessly with other devices, and this is certainly something that is beginning to be introduced. This is starts with an upgraded battery in the device. The S10 Plus features a 4100Mh battery which is larger than that of the Galaxy Note 9 from last year, but packed into a smaller space. This gives you a solid day of heavy use. 
The wireless powering sharing feature is activated easily in one of the menus, and then as they demo'd in the adverts all you do is flip your phone over and place the device to be charged on top of it. The device you are charging has to be a Qi Wireless charging capable device, but there are quite a few of those around. This is perfect if you have one of those friends who always forgets to charge their device before a big night out, or who is such a shutterbug they drain the battery easily.
This power sharing works particularly well with the new Galaxy Buds, this is Samsung's answer to Airpods from Apple. You can place these on the back of your phone whilst you are charging it via USB and get both devices charged in one hit.