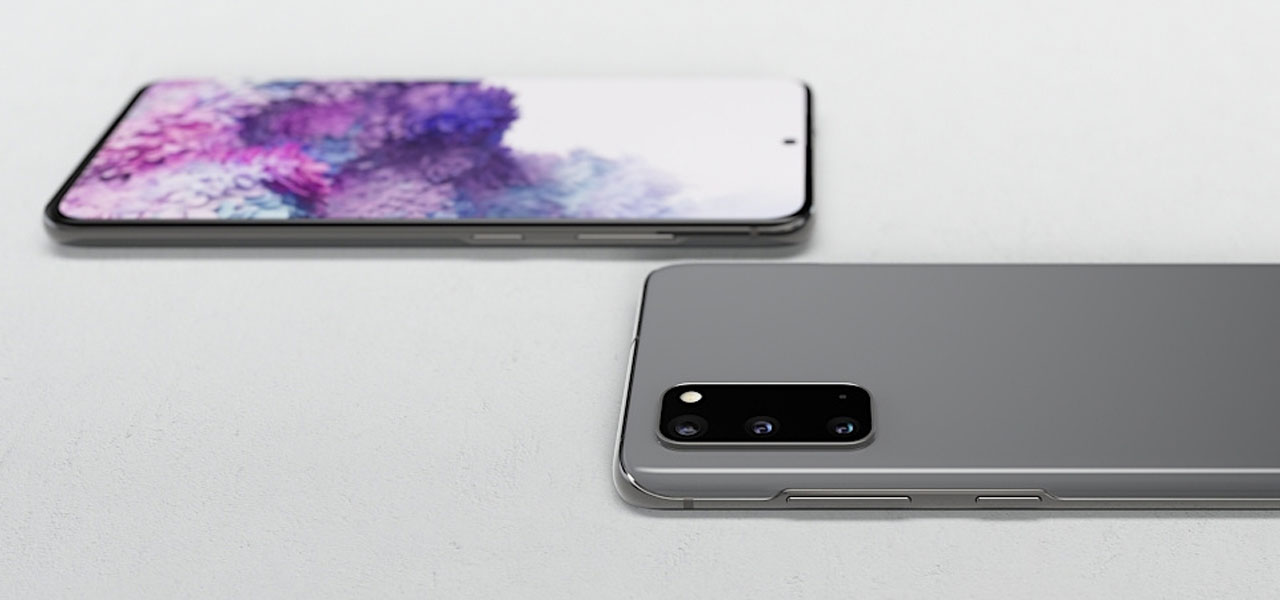 13 Feb

Samsung Galaxy S20 Prices

After months of counting down to the Samsung Unpacked event, Samsung Galaxy S20 prices have finally been released all over the internet. After seeing the amazing specification and professional design, you would expect prices to skyrocket from the previous S10 range.

There are all sorts of deals for each of the 4 newly announced handsets, including cashback deals and high data packages. There are a range of pay monthly contracts across the top 3 major networks: EE, Vodafone and Three.
S20 Data Packages
With such a high tech mobile, you may be wanting to get your hands on the highest data package you can find. Samsung's timing was perfect when it came to the announcement. All 3 top networks now offer unlimited data packages at affordable prices. Unlimited data is perfect if you're the kind of person who finds themselves out and about, away from Wi-Fi regularly.
If you're the kind of person that only uses their phone for the odd text, there's plenty of low data deals for even better prices! The networks have managed to provide a full range of packages to suit every possible person.
You will also need to consider whether you need a 4G tariff or a 5G compatible deal. From the S20 range, only the Galaxy S20 4G is not 5G compatible. All other handsets will be support 5G, should it be available in your area. You can check whether your postcode supports 5G through the network area checks available on the website.
Cashback Deals
Cashback is an amazing addition to our deals if you're looking for an absolute bargain. This is offered in two forms: redemption and automatic cashback.
Redemption cashback amounts require claims however, the pay-out can bring your monthly bills down considerably. To claim this form of cashback, all you have to do is submit your network bills at specified intervals throughout the contract. Claims are then paid directly into your bank account after review.
Automatic cashback tends to be slightly lower than the redemption amounts however, there's no need to claim. This form of cashback is paid by ourselves after 90 days of your connection being live. You don't need to do anything other than pay your monthly bills to receive this cashback.
Entertainment Packages
A great addition to your monthly airtime is the extra packages offered by each of the networks. They can be a great use to customers, and you should definitely make the most of what you can get!
EE Packages
EE gives their customers a huge range of different entertainment offers and are always introducing new brands into the mix. An amazing add on is that customers are able to make use of ALL the available benefits, rather than having to select just one. Currently available to all customers on the EE network for free is a 6-month Apple News+ subscription, 3 months of BT Sports, 6 months MTV Play and Apple music for 6 months. These subscriptions automatically carry on after the trial period however, you are given the option to cancel before they renew.
Vodafone Packages
Vodafone offer customers 'Very Me Rewards' on all of their available plans. This is an extra add-on, accessible through their downloadable app. Through this, you will have access to lots of different discounts for your favourite brands and new names to discover. You will also have access to prize draws offered by Vodafone themselves, ranging from winning coffee machines to a once in a lifetime experience. As well as all these benefits, customers on their entertainment plans will have the choice of 4 different subscriptions during their contracts. These currently include Sky Sports Mobile TV, Spotify Premium, Now TV Entertainment and Prime Video. You will be able to choose one of the 4 once your contract is completely connected.
Three Packages
Three offer their customers slightly different benefits to other customers. If you decide to take a pay monthly contract over 12GB of data, you will have the option of 'Go Binge'. This allows you to use certain apps, such as Netfilx, Snapchat and Apple Music, without eating into your data. They also offer customers the use of their contract, including roaming, in more counties for free. You can use your calls, texts and data in the standard countries plus Australia and the USA. Along with this, you can also get free upgrades should you chose to fly with EasyJet.
Overall, there's a huge range of Samsung Galaxy S20 prices available. Whether you're looking for a high data package or a budget friendly monthly contract, you can find the perfect deal on our website.