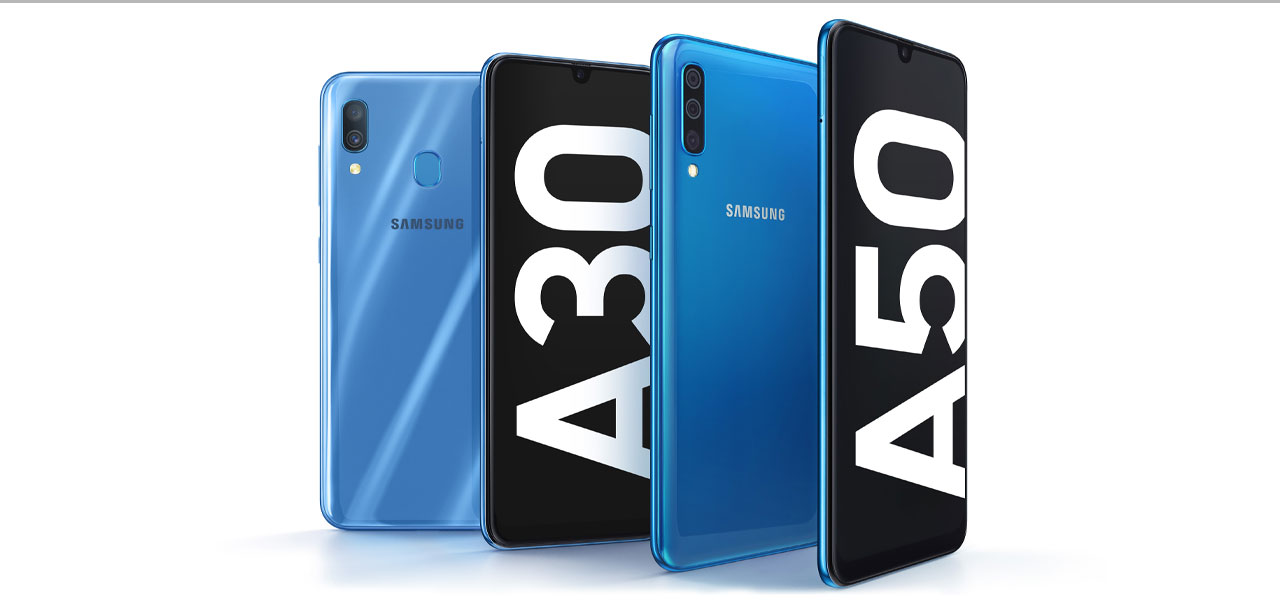 28 Aug

Samsung Releases Brand New Models

So let's talk about Samsung. As a company, they are well known for innovation and high-quality devices. Whenever they release a new model to the public, customers and competitors alike stop and look. 

So it should not come as a great surprise to anyone that the release of the latest models has attracted attention. Significant media coverage of their products has given them a secure footing, and we thought that we would report on them as well.

Introducing the Samsung Galaxy A50 and A30

There are two new models released, which means that fans of the company have more than one option to choose from when selecting a smartphone for their everyday use. You can pick between either the Galaxy A50 or the A30 models.

As both models are incredibly unique and provide a different experience depending on what is chosen, we will be examining both individually.

The Galaxy A50

So let's begin by talking about one of the more powerful models in the range, the A50. This phone is built for photography, posting a 48-megapixel camera which takes clear and crisp shots regardless of the situation. With a 6.4-inch FHD+ Super AMOLED Infinity-U Display, anything that you do take a look at with your device will be high-quality. When you couple this with a smaller bezel design to help achieve the perfect aspect ratio, you have a phone which emphasises the user experience.

The Galaxy A30

Of course, that is not to say that the younger brother is any less impressive. The Samsung Galaxy A30 offers an equally remarkable system that does perform incredibly well. 

Features include a 25-megapixel camera, backed up by a selection of smaller models including an 8-megapixel system and a 5-megapixel camera for wide shots and detail ones accordingly. There is no doubt that this is an awe-inspiring model and one which will no doubt offer a lot to anyone who decides to use it.

Our Opinion

So, naturally, we are very excited about the release of new Samsung models. The company is well known for creating incredible phones that consistently push the boundaries of what we think our technology can do for us. So, it's a reasonable assumption to consider the new phones will do even more for us than any model which has come before.

In conclusion, the release of these new phones is an exciting time, and we are all looking forward to seeing what Samsung has to offer this time around. Their models are known to be incredibly detailed and packed full of the latest technology, which is why the company has taken its rightful place as one of the primary providers in the industry. We will be quite excited to get our hands on these new phones and adequately explore all of the features, because if there's one thing we love more than anything, it's getting a chance to experiment with new phones and finding out just how much they can provide for us when it comes to conventional tasks.