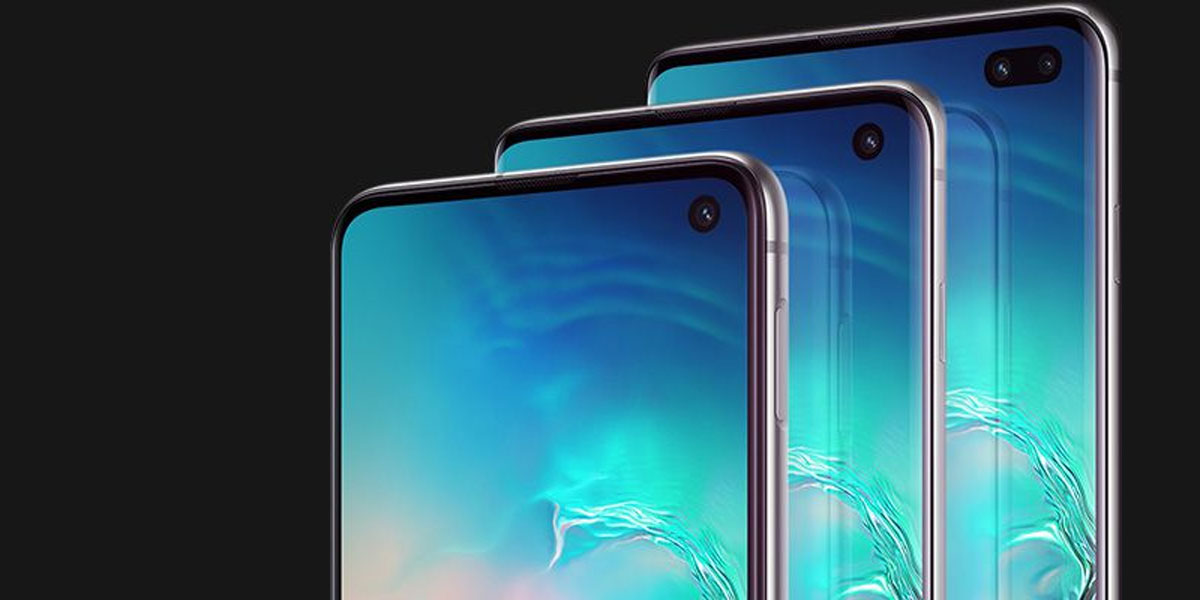 25 Feb

Samsung S10 Deals

There are some amazing Samsung S10 deals on offer every single day, you just need to find the perfect one for you! Deals are constantly changing to make sure they're up-to-date and relevant to each customer. There are so many different factors that make each deal perfect for different people.

The S10 is the flagship handset from 2019 and prices have dropped massively since Samsung's 2020 announcement of the next flagship to be released. Great news for everyone looking for a new phone!
Samsung S10 Deals with Vodafone Packages
Vodafone offer a range of different packages from Unlimited tariffs to Red plan tariffs. You can also get your hands on a Vodafone Red Entertainment package if you're looking at making the most of your money!
Unlimited tariffs offer unlimited data, texts and minutes for the entirety of the contract, which is a huge bonus to people who are constantly on the move. Red plans offer anything under unlimited from 500MB to 60GB to 100GB. Both these types of tariffs offer access to Vodafone VeryMe rewards through the Vodafone app. You will have access to discounts from all your favourite brands for a limited time. You may even discover a brand you never even thought you needed in your life! VeryMe rewards also run competitions from time to time. On offer are the likes of a free weekend away, kitchen appliances or even a free coffee, but it's all fun!
If you decide to take out a Red Entertainment package, you'll have access to Vodafone's fantastic entertainment. You'll have access to pick one subscription for the entirety of your pay monthly contract. Included is a free Spotify Premium subscription, Sky Spots, Amazon Prime Video or a Now TV Entertainment Pass. Why wouldn't you snatch one of these up?
EE Packages
EE offer their entertainment package with every tariff they have on offer. That means ALL their customers get to make use of every benefit on offer! The best thing about the EE entertainment is that you don't have to pick just one perk, you get to use all of them throughout your whole contract however, you will be billed once the free period is over. New perks are regularly being worked on meaning EE give their customers the best next thing, offering more than just a phone service but a great customer experience.
On this package, you're able to get your hands on a 3-month BT Sports and 6 months of Apple Music, Apple News+ and MTV Play. We're sure there will be loads of new benefits on offer by the end of the year too!
Three Packages
Three offer a slightly different package with their tariffs. If you're someone who travels for fun or business, this is brilliant for you. This is also great for someone who spends a lot of time on apps such as Netflix and Snapchat.
Go Binge is a perk that comes with any phone or SIM plan over 12GB, which is perfect for the Samsung S10 deals! You will be able to use Netflix, TV Player, Snapchat, Soundcloud, Deezer and Apple Music without eating into your data. All you need is a little bit of data left to stream the apps and you can use them endlessly.
More countries are available with Three's Go Roam benefit. You are now able to use your monthly contract for free in countries such as USA, Australia and most of Europe. There's no need to buy a roaming pass or worry about high roaming costs now! We would suggest double checking your holiday destination is included in the Go Roam perk before you go away through.
Samsung S10 Deals with Cashback
Cashback is great if you're looking for an absolute bargain! There are two types of cashback used with our Samsung S10 deals, automatic and redemption. Most our deals have cashback on as we want all our customers to get the highest value deal available.
Automatic cashback is always a slightly lower amount of money however, there's nothing you have to do to get the payment. As long as you are paying your monthly bills, we will pay this right into your bank account after 90 days of the connection being raised.
Redemption cashback is where you get the best savings. These amounts are a lot higher than automatic cashback as you do have to claim them however, claiming is super simple. All you have to do is log into your Fonehouse accounts and submit your relevant bill at specified periods throughout the contract.
There are hundreds of deals available if you're looking for a great saving. If you're struggling to find the perfect deal for you, just give us a call and speak to our UK based call centre for free!