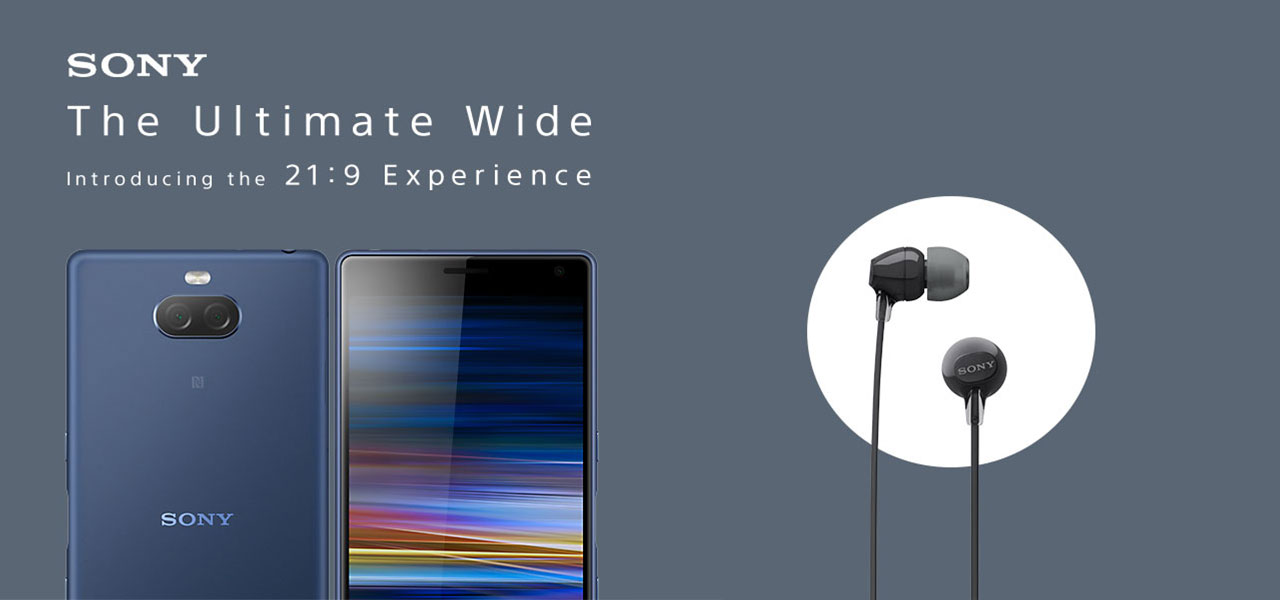 28 Mar

Sony Xperia 10 + Free headphones Fonehouse
Sony Xperia 10 + Free headphones
New handsets come to the market with such regularity it can be a little mind blowing and hard to know what to choose, so companies often partner with mobile phone sites like ours to offer some added extras in order to tempt customers to give them a try.
New Sony Widescreen
One of the latest Sony handsets is the Xperia 10 which features a stunning array of technology and, clearly widescreen display which is totally awesome if you want to experience a private cinema screening all of your own. Of course, there is now a myriad of games available for mobile phones and having the best screen to play these on is also appealing to some users. The handset itself is a beautiful 6-inch size screen, but the try magic happens with the aspect ratio when viewing the screen in landscape mode. Taking advantage of the fantastic 21:9 ratio which really is a joy to behold. The widescreen aspect also makes it easy for you to multitask when using the handset in portrait mode, the screen splits easily into two sections meaning you can be literally doing two things at once which is a really awesome and useful feature. This does make the handset longer than most, but it still fits neatly into one hand and is easy to navigate, and of course, being a Sony offering it has a truly premium feel when you pick it up.
Camera Magic
Naturally, this handset is proving popular, and Sony has a following of loyal fans that were always going to be interested in this Android offering, but there is more to come for those who love the brand or are looking for something new when it comes to their next handset choice. The phone is packed with some amazing features and includes a dual rear camera that has two lenses working in tandem to help you create your next masterpiece. The main lens packs a 13MP punch, and the supporting one is a comfortable 5MP which both combine with the software to work the magic.
Free Headphones
Currently, we have a fantastic offer running with the Sony Xperia 10, and this comes in the form of free headphones. Yes, we know that headphones come with the handset, but these headphones are the wireless ones that take advantage of this amazing screen and will really compliment your viewing or listening pleasure. With no wires to get tangled in this is the perfect combination and the chance to get into the wireless headphone revolution at no extra cost. The offer will not be around forever, so you need to act fast, but this is a stunning offer. Rather than being buds which can get lost, these are really stylish wired to each other headphones are harder to lose and there is no risk of them dropping out when you are running. The perfect addition to your new mobile phone so why not take advantage of the offer today and get your new Sony Xperia 10 on free next day delivery.