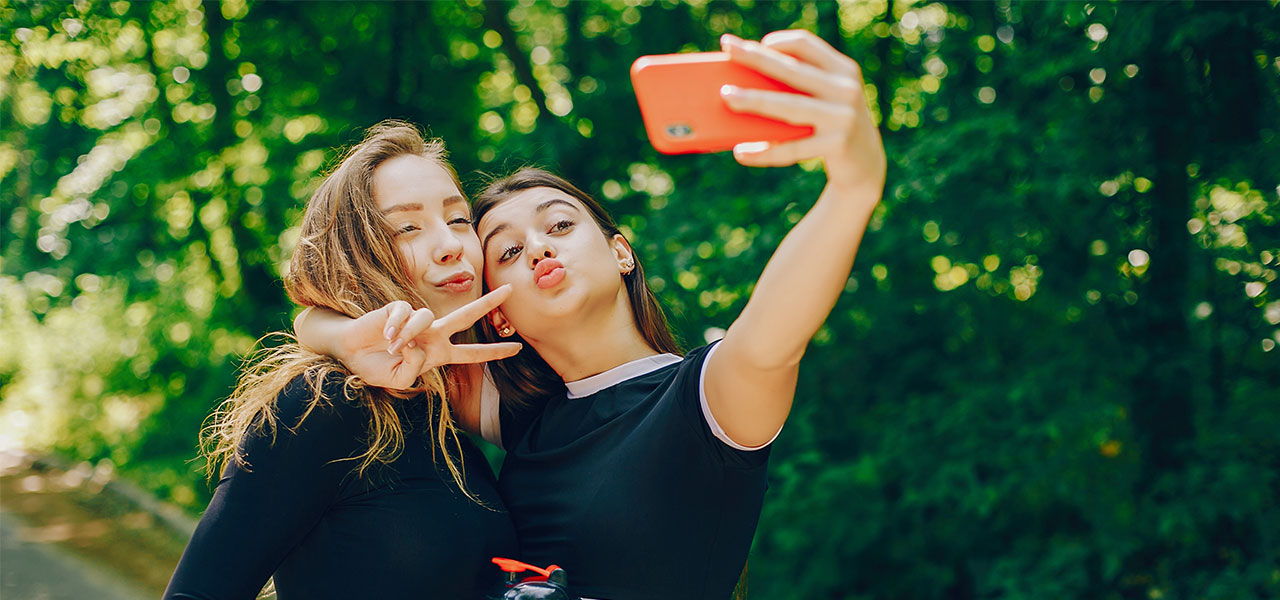 05 Oct

The Best Smartphones For Kids

Allowing a child or teenager their first smartphone has become somewhat a right of passage these days. But with so many models and manufacturers out there it can be an extremely confusing task in ensuring that choose the right one for your child. Luckily we're here to lend a helping hand; we've scoured through out favourite smartphones and latest releases to find the best handset for any youngster.

The Sony Xperia XA2 was released earlier this year as a mid range phone that has a lot to offer at a reasonable price. Sony have long been revered for manufacturing high quality smartphones that has led to them gaining a strong following of loyal followers across the globe.

It's highly likely that kids will spend the majority of their time on their smartphone on apps, playing games or watching videos, meaning that a priority when searching for a new handset should be a big enough screen with a decent resolution. The Xperia XA2 features a 5.2 inch screen with a 1080p display, meaning that whatever you little one is up to, be it watching their favourite cartoons or playing on one of their top games, they'll do so while enjoying a sharp and clear, exceptional viewing experience.

With everything that kids get up to – running around with their friends, going to school, sport and general mischief that makes children who they are – durability is premium when it comes to a smartphone handset. The XA2 comes fully equipped with Sony's robust design that we have all come recognise as quintessential to the brand, with added Corning Gorilla Glass 4 protection on top of that to make for a handset that is ready withstand any trials or tribulation that a young owner might put it through.

There are some fantastic apps out there for children. Not only with a view to have fun, but to provide education and awareness. With so much on offer you need to make sure that your child's phone has enough internal memory to store a variety of applications (not least so that they don't come complaining to you every time they download the latest one). Thankfully for both you and your little ones, the Xperia XA2 comes with 32GB of internal memory and 3GB of RAM, meaning that there'll be plenty of space to store loads of apps and software to keep the kids entertained for hours.

All of those apps will require a powerful battery that's up to the task of keeping your child's smartphone powered to allow hours of endless fun. With a 3300mAh battery the XA2 has one of the largest batteries available to smartphones, meaning that your phone will go for hours before it needs recharging again. However when the XA2 does need charging, it is fully compatible with Quick Charge 3.0, meaning you won't have to wait hours upon hours to reach full power again.

When purchasing your child's first phone you don't want to invest in a cheap handset that will break or malfunction after a short period of time, similarly you wouldn't want to spend an extortionate amount of money on a high end handset that won't be used to its full potential. The Sony Xperia XA2 comes in it a reasonable £286 if your purchasing SIM free. This can be a great option if you then want to buy a cheap SIM only contract for your little one. However if you're looking to get your hands on the XA2 with an affordable contract, then you can easily pay as little as £23 per month with no upfront cost.

So if the time has come for your child to own their first smartphone, don't worry about having to choose from a mind boggling selection of handsets; the Sony Xperia XA2 is the perfect choice, and with the range of parental control apps that are available, you can feel safe in the knowledge that you can limit exactly what your child has access to on their phone.