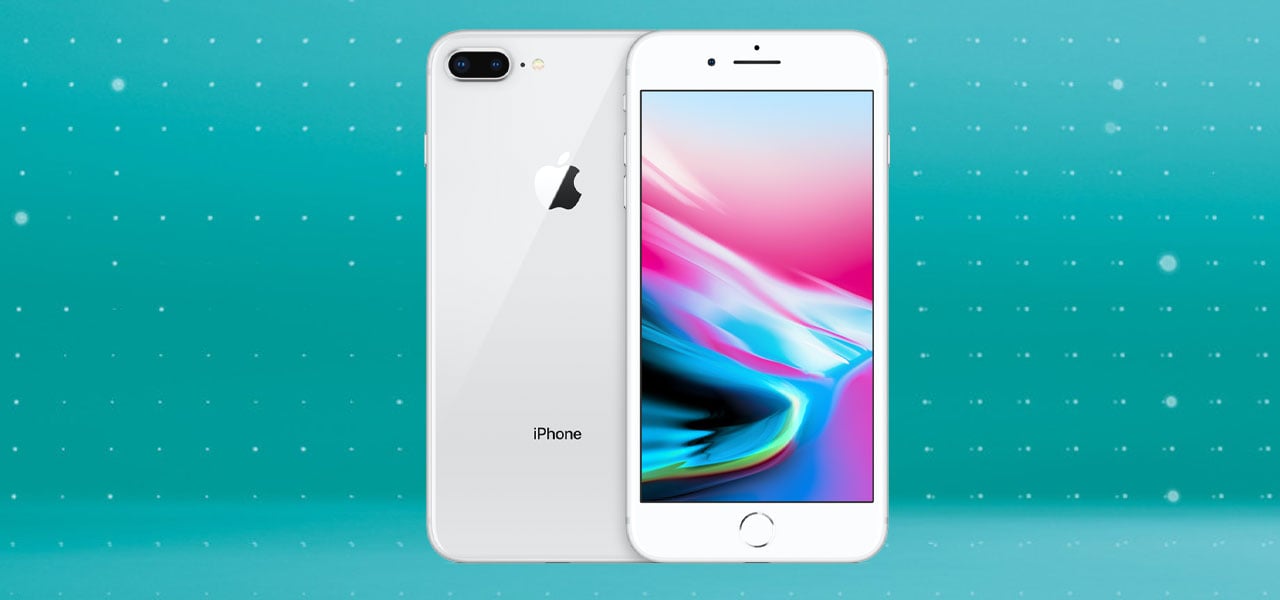 03 May

The iPhone 8 On EE – Our Best Deals

There seems to be little more excitement in the mobile phone industry than when a technology giant launches a brand new flagship smartphone. And when that giant just happens to be Apple, one of the biggest companies in the world, the excitement mounts to an unprecedented level.

An iPhone release is unlike any other due to the huge success of previous models. With the iPhone Apple really have paved the way for years in smartphone technology. They were the first manufacturer to increase screen size and design a thinner phone, the first to bring us the most powerful 4 inch handset that we've ever seen and undeniably the first mobile phone brand to really develop a cult following that has lasted for over a decade.

The iPhone 8 and 8 Plus were released in September of last year to an audience that was awaiting the new launch with baited breath, not least because with the iPhone 8 announcement came the announcement that Apple would not just be releasing the traditional new flagship and plus model, but also the extra special iPhone X, the first ultra premium iPhone in recognition of Apple's ten years of iPhone manufacturing.

We're not going to lie, the iPhone X is an amazing handset, but we also love the iPhone 8, and don't want you to think that you have to go for the more expensive phone just because a salesman might want to grab more of your money (that's not our goal at Fonehouse, we want each and every single one of our customers to feel that they are getting a great value deal that suits their needs perfectly). The iPhone 8 is a stellar choice if you're on the hunt for a new smartphone and to top it off, here at Fonehouse we have some fantastic iPhone 8 mobile phone deals.

In terms of design the iPhone 8 features a sophisticated glass finish encasing the sleek and elegant curves that we've come to know and love from previous iPhones. Available in four stunning colours (five is you include the (PRODUCT)RED charity edition), there's an iPhone 8 to suit each and every individual users style.

The iPhone 8 features a 4.7 inch Retina HD display to give users an incredible viewing experience on their smartphone. Viewing any form of content on your iPhone proves to be no problem, as True Tone technology enhances natural colours and automatically adjusts the screen according to the lighting conditions around you, meaning that users don't have to worry about glare or shadow when reading, writing or viewing photos and videos on their iPhone.

A powerful phone requires a powerful internal processor, and the iPhone 8 features the internally built A11 processor that Apple announced along with the phones to a thrilled reception. The Apple built chipsets have always performed well and set the brand apart from other manufacturers. The A11 chip features two cores that run 25% faster and four cores that are 70% faster than the former A10 chip. Another benefit of going for the iPhone 8 is that it also shares a big chunk of its internal hardware with the higher end iPhone X, meaning that you really are getting an exceptionally powerful phone that delivers an ultra responsive smartphone experience with little, if any, lagging on apps.

Historically Apple have received complaints regarding the battery life on their phones, only furthered by the fact that they never really give a lot away with new releases, other than "its better than it was before". The iPhone 8 won't blow you away with it's battery life, but it is marginally better than the iPhone 7 and significantly better than older models. With reasonable use you'll make it throughout the day on one charge, but you will find that you have to power up every night. We'd strongly recommend investing in a portable charger, particularly if you're constantly attached to your iPhone. With that being said, the majority of smartphone users now seem to carry portable chargers anyway, so we can't see it being a massive inconvenience.

Like the iPhone 7, the iPhone 8 features a 12MP camera, but with some major differences for better performance. The 8 features deeper pixels and a more developed sensor, as well as a new signal processor that delivers stunning photographs that are a big improvement when compared to the iPhone 7. The portrait mode in particular gives stunning photos that would rival any professional, so you'll be able to take your photography skills to the next level.

A 7MP front facing camera provides equally good selfies and is an essential for those all important face-time chats with friends and family around the globe.

The iPhone 8 starts retailing at a somewhat reasonable £698 SIM free; it's still expensive, but still significantly cheaper than the iPhone 8 Plus and the premium iPhone X.

However if you're not looking to spend your savings on a smartphone, here at Fonehouse we have some of the very best iPhone 8 mobile phone deals on the market.

EE are currently offering a range of great iPhone 8 deals, and as one of the worlds top mobile communications networks, with EE you're guaranteed exceptional 4G connectivity and super fast speeds wherever you are in the UK. On top of that you can take advantage of free roaming, so even if you're abroad you don't need to worry about extortionate monthly bills.

Our cheapest EE contract for the iPhone 8 currently gives users unlimited minutes and texts, 1GB of data and free BT Sport for three months. As if that wasn't enough you'll also get six months worth of Apple Music with EE paying for the data you use, and £30 cashback! All for just £44 per month over 24 months and nothing to pay upfront.

If you're constantly surfing the web then you're going to need an EE contract with a substantial data package. For £68 per month you can get unlimited texts and minutes, free Apple music and BT Sport and a huge 30GB of data! As an added extra perk, because we love to treat you, we're also offering £220 cashback and nothing to pay upfront!

However if you're all about getting the extra little perks in life, you can the same deal for an extra £5 per month and get a whopping £270 cashback! So that's £78 per month over 24 months and absolutely not a penny to pay for your iPhone 8 handset.

Remember, when you order a brand new smartphone from Fonehouse you can take advantage of our amazing next day delivery option. So you could order your brand new iPhone 8 today and have it the very next afternoon.

If you're thinking of going for the iPhone 8, but have some unanswered questions, then why not give one of our dedicated customer service team a call. They're ready and waiting in our UK office to listen to your needs and make sure you get the very best iPhone 8 deal that we can offer you. Now…you just have to decide which colour you like!