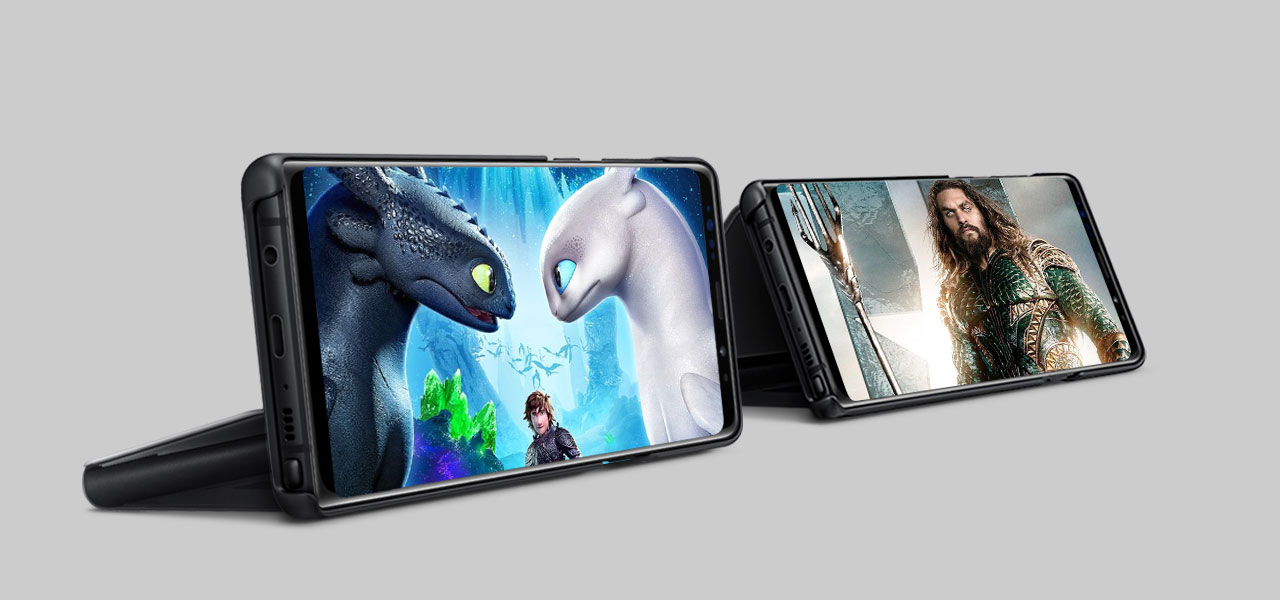 07 May

The Note 10 Sounds Perfect for Watching Movies
The Note 10 Sounds Perfect for Watching Movies
So, there's a lot of good phones for watching movies on. With screens and displays now being more extensive and more powerful than ever before, and the processing power of phones at an all-time high, there's no doubt that the sleek and compact flagship models are the way to go.
The soon-to-be-released Note 10 is no different, as it'll be the latest model from the giants that are Samsung. There's little doubt that they're going to be the company to keep an eye on in the next few months, but we're interested right now in why this is going to be a good phone for watching movies on.
Why the Note 10?
Alright, let's ask the question of the day – why the Note 10 for movies? Is it the right choice? Yes, yes it is. And you want to know why? Well, let's cast our eyes over to the upcoming phone and what makes it an excellent option.
First of all, the screen looks to be stunning. Samsung is well known for taking their phones and creating massive screens without compromising on overall phone size, opting for less of a bezel edge with each new incarnation. And with variations of the Note 10 offering 6.28-inch and 6.75-inch AMOLED screens, there's no doubt that you'll be getting stunning picture quality from start to finish.
The Power
Of course, as necessary as a phone display is, it's nothing without the processing power working inside the device to back it up. If you can't stream the movies or watch them at the correct speed, that resolution and quality of the image isn't going to mean much.
While we don't know exactly what chipset will be powering the Note 10, there are some very appealing options available. The Qualcomm Snapdragon 855, or Samsung's own custom-built Exynos 9820 would both be excellent choices for the internal processor, but there's also talk of the brand new Exynos 9825 variation, which is an improvement over the others, due to release this year. Might we see it inside the Note 10? It's an option. Regardless, it helps to cement the phone as being a stellar choice for movies.
The Other Bits!
Okay, so let's talk about some of the other cool features that make this device the best it can be when it comes to streaming films. There's the promised support for 5G, which will kick up the streaming speed and quality for movies, exceptional audio as is the standard for Samsung, and a whole host of other features that make this a good bet.
To summarise, there's no doubt that this is going to be a good choice for anyone who wants to enjoy a complete selection of movies, and the Note 10 will be a top-tier choice for those who want it. What you have to consider is that the display capabilities and the internal processors can mean everything for watching films, and this phone looks set to deliver exceptional quality in both areas.