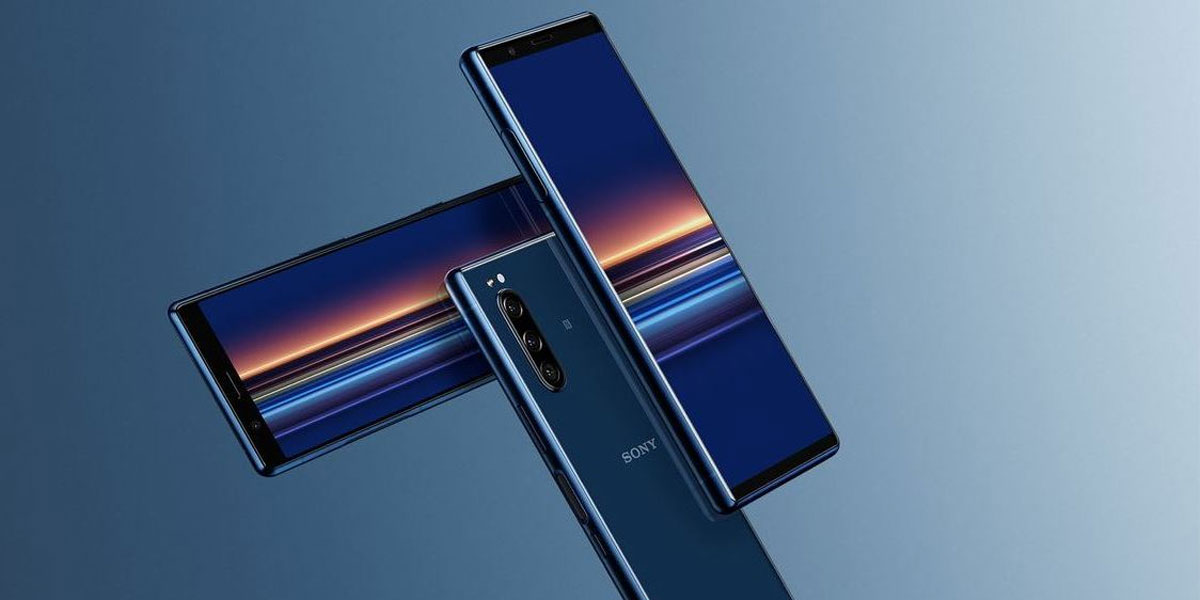 20 Sep

The Sony Xperia 5 Has Landed

Sony has been quietly bringing out some great mobile phones over the last few years. They may not be one of the biggest players in the mobile phone space, but they still produce high-quality handsets. They have now brought out their latest flagship phone the Sony Xperia 5 and we have it for you.
Sony Xperia 5 Design
The design of this new phone is the first thing you will notice. It appears to be longer than most other phones. Sony has designed this phone with a 21:9 screen ratio. According to Sony, this is the best ratio for watching films and television on and that is what they have made this phone all about. This aspect makes the phone narrower than most which means it fits into the hand much better. Sony has also paid attention to the colours used on the rear of this phone and whilst you have 4 options in Red, Blue, Grey/White and Black, to us, the Red is the one that stands out and looks amazing.
Sony Xperia 5 Camera Details
Following criticism on the last model, Sony has worked hard to improve the cameras on this model. You now get triple-lenses on the Xperia 5. These are a 12MP Wide lens with an f/1.6 aperture, a 12MP Ultra-Wide lens with an f/2.4 aperture and a 12MP Telephoto lens with an f/2.4 aperture. They have also beefed up the software behind the camera to make the most of the lenses on offer. This includes tricks like eye-tracking mode to keep your subject in focus whilst they are moving. Whilst those who are into their photography will find that the professional mode allows you to alter pretty much and aspect that you want to. That being said the camera still works create for those of us who don't know their f/stops from their ISOs.
Lots of Power
When it comes to the performance Sony has opted for a SnapDragon 855 chipset with 6Gb of RAM. This means that it gets plenty of clout for your apps. Internal storage starts at 128Gb, though this is expandable thanks to the MicroSD slot. The phone only comes with Android 9 (pie) as standard which is a little disappointing. This is likely because of the timing because the Xperia 5 is being released before the official release of Android 10 (Q). We would anticipate that Sony will roll out the latest version of Android on this phone as soon as it becomes official.
Sony Xperia 5 Summary
 If you are looking for a great compact phone, then the Xperia 5 is the perfect fit for you. The emphasis from Sony is on great-looking entertainment on the handset, so if this is your major driver then you won't find anything better. Sony isn't trying to compete with the likes of Apple and Samsung at the top end and that is no bad thing as it means they have produced a great affordable handset. The sleekness of the looks means that it will stand out from the rest of the crowd.