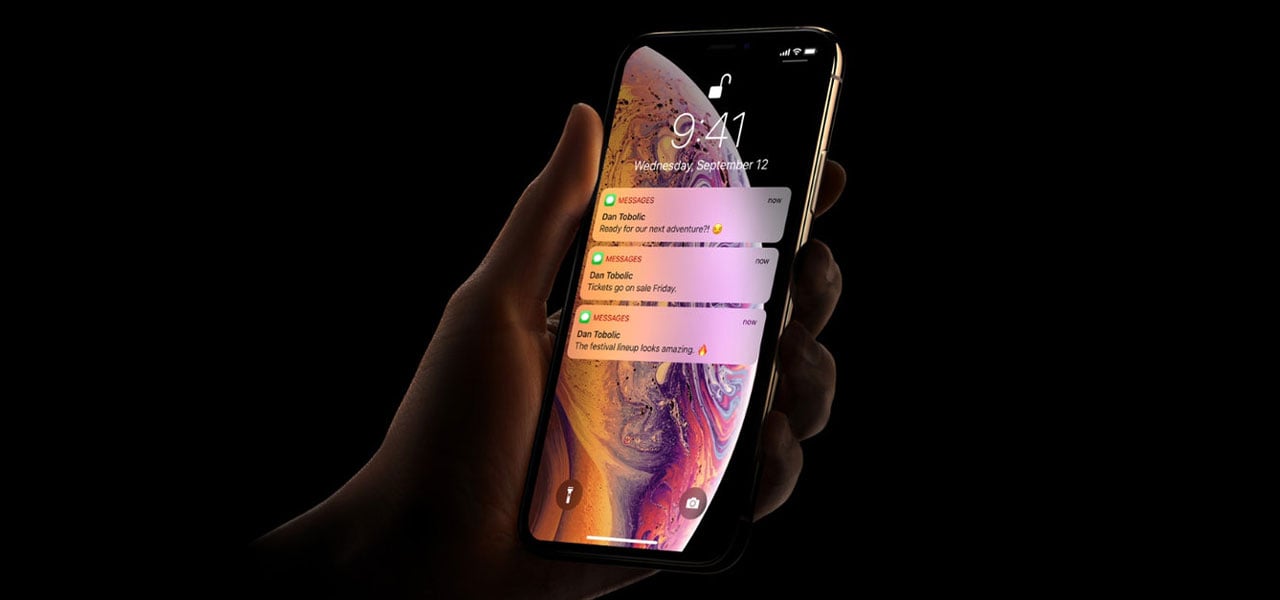 18 Aug

Tips and Tricks for iPhone XS Optimisation

There is no doubt that an iPhone XS is a trendy mobile. A selection of features make this one of the best models on the market, and you can customise it in many ways thanks to the user-friendly design and easy controls.

If you're someone who wants to customise and optimise their iPhone XS, then you might need to glance at the tips and tricks guide for best results. We'll be covering some of the different things you can do to get the most out of your phone, whether it's brand new or a few months old. 
Activate Face ID
Like a lot of modern smartphones, the iPhone XS has a facial recognition system called Face ID. This feature helps you to unlock your phone, authorise payments, and perform many other tasks besides. However, you might not have activated it when the phone was first installed, so let's look at how you'd do it now. 
First of all, go into your Settings app. From there, look for the option marked 'Face ID and Passcode', and then click on it. You'll have to input the password for your phone if you have one, and the option to activate Face ID will be right there. Make sure to follow the instructions, and move your head slowly to allow for the best recognition possible. 
Delete Unwanted Apps For Storage
The iPhone XS comes with a lot of applications already installed. A lot of these are to let you explore the different features your phone has, but in some cases, you can delete some of the less-than-helpful ones to make more room on your device. What you'll need to do is press and hold on any app you want, and this will cause all of the applications on your device to start wiggling, with a big X in the corner of each one. If you click this, it will remove the app from your phone entirely, along with any data it has accumulated. You should know that some apps can't be removed, but most can. 
Activate Siri
The iPhone has always been famous for coming with a personal assistant called Siri, who can help you to perform a selection of different tasks according to your needs and requirements. Activating it can be done from within your Settings app if you've not already done so. Siri can send emails, respond to texts, and set reminders on your phone. You can also pick the gender and accent your device speaks in, for added flexibility. 
Overall, these are just a few of the different options that you have available to you when it comes to getting the most out of your iPhone XS. You have to make sure that you are using all of the different features that the iPhone XS has to offer because it is a competent device that can do a lot for you. You have to make sure that you try and optimise it for your unique needs, as you'll be the one using it every day.