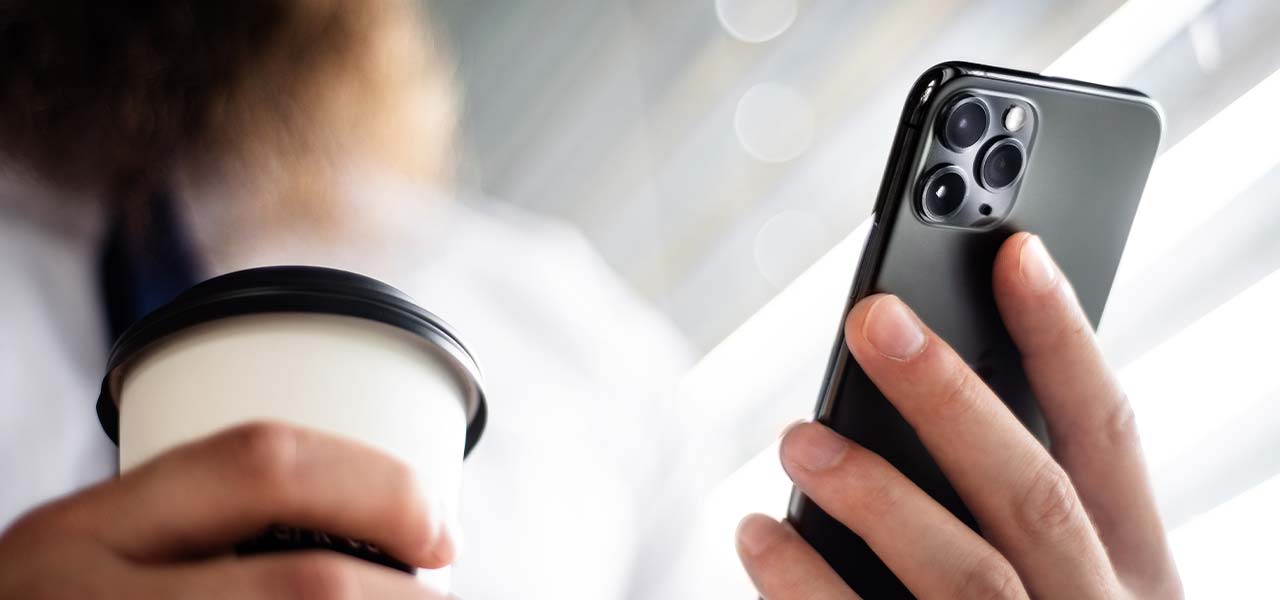 27 Jul

Top Apps for the iPhone 11

When it comes to searching for the top apps for the iPhone 11, it can be hard to narrow down the selection, there are so many amazing apps. Lucky for you, we've filtered out the best apps, allowing you to do a range of different things with your iPhone. From customising it to clearing it out, we've found the perfect app to match.
Google Chrome
Of course, all iPhones will automatically come with Safari installed. Safari is the iOS browsing app, full of great security and privacy settings. Every now and then, Safari can start to really slow down, a lot of the time you just assume this is your Wi-Fi. It's probably not. Having Google Chrome downloaded as a second option will make sure that you can enjoy fast browsing throughout the day. Chrome is amazing, especially if you're looking at foreign websites. You'll be able to translate the entire page in a matter of seconds. There are so many different reasons you need Google Chrome.
NYT Cooking
It's super easy to get into a routine of eating the same foods day in and day out. With NYT Cooking, you'll have access to thousands of different recipes found in the New York Times. With a built in recipe box, you'll be able to save all your favourite meals so they're easy to find when you most want them. You don't even have to worry about your screen going dark when your hands are covered in chicken juices and flour thanks to the always-on feature built into the app. After a while, NYT Cooking will learn what you enjoy and suggest different meals you can try too.
TripAdvisor
This is one you've probably already heard of but there are plenty of reasons why it's on our top apps for the iPhone 11 list. TripAdvisor is a must have. Before you try somewhere new, it's always best to take a look at reviews. Afterall, you don't want to end up eating somewhere that just isn't up to standards. The best thing about TripAdvisor is you can find reviews for restaurants, hotels, attractions and so much more, all in one place. They have more than 830 million reviews on just about any place you could think of visiting.
Meditopia
Whilst Meditopia might be an app more based around taste, it's something that we think more people should try. Meditation can help you in so many different areas of your life from reducing stress and improving sleep to making you happier overall and even helping weight loss. With Meditopia, you can find hundreds of different meditation routines, depending on what you want to achieve. From sleep routines to de-stressing after work, Meditopia has something for everyone. You can even sync this app with your Apple Health app for a more accurate update into how it's going.
Shazam
We have all been in the situation where we've heard a song we really like but just don't know what it's called or who it's by. This is where Shazam comes into play. You'll be able to open up the app and search for the song title in a matter of seconds. From there, you can add it to your Spotify or Apple Music playlist with a quick tap. To make it that much better, you don't even need to be connected to the internet. With Shazam Charts, you can even see which songs are being Shazamed the most.
Curio
Sometimes, reading the news and your favourite articles just doesn't quite work, especially when you're on the move. With Curio, you can listen to the latest articles from popular newspapers and magazines. You can access the likes of The Economist, the Washington Post and so much more all from the comfort of your smartphone. Stay up to date with what's going on in the world whilst also going about your day with no interruptions. With shorter listens to longer debates available, you've got a range of entertainment to enjoy.
Splitwise
Especially when you're a student, keeping track of who owes money and who you owe can be quite difficult. With Splitwise, you can easily share expenses with your family and friends to make sure that bills are met. Whether you're splitting rent, organising holidays or sharing costs, Splitwise has a feature for it all. To make it even more enjoyable, it's super easy to use too. You can create groups to make sharing easier or just keep track of who you need to pay privately. You will never forget about those IOUs again when you've got Splitwise.
Enlight Photofox
This wouldn't be a list of the top apps for the iPhone 11 without having a photo editor on here. Whether or not you're someone who shares their photos, editing them can be really fun and make them pop. Photofox is a completely different kind of editor, which will draw attention to your photos. You will be able to add effects and filters to your photos to make them more creative and unlike any other. Experiment with overlays and advanced AI if you're feeling really adventurous. When it comes to Enlight Photofox, you're going to have gorgeous photos at all points.
Depop
As more and more people are looking to move away from fast fashion and help out smaller businesses, you're going to want to download Depop. This is a social marketplace where you can sell or buy used or new clothes, shows and anything else! Depop is especially great if you're looking for vintage items or something a little more Y2K. All you need is a quickly set up profile and social media to start selling or buying. By connecting your PayPal account, you can quickly receive payments as soon as they go through.
Bleacher Report
During the year, there are months where we see way more sports around than the rest of the year. During these times, it can be difficult to keep up with what's what. Bleacher Report brings you the latest news and updates from all your favourite sporting teams and clubs. You can even find loads of highlights and live scores when you just can't watch the game yet. Bleacher Report covers all sports and all leagues from the Premier League  to Bundesliga and F1. You will never miss a game or an update again.
These are all top apps for the iPhone 11 so you will want to make sure you can enjoy them all. Take a look at our best iPhone 11 deals if you want to get involved.