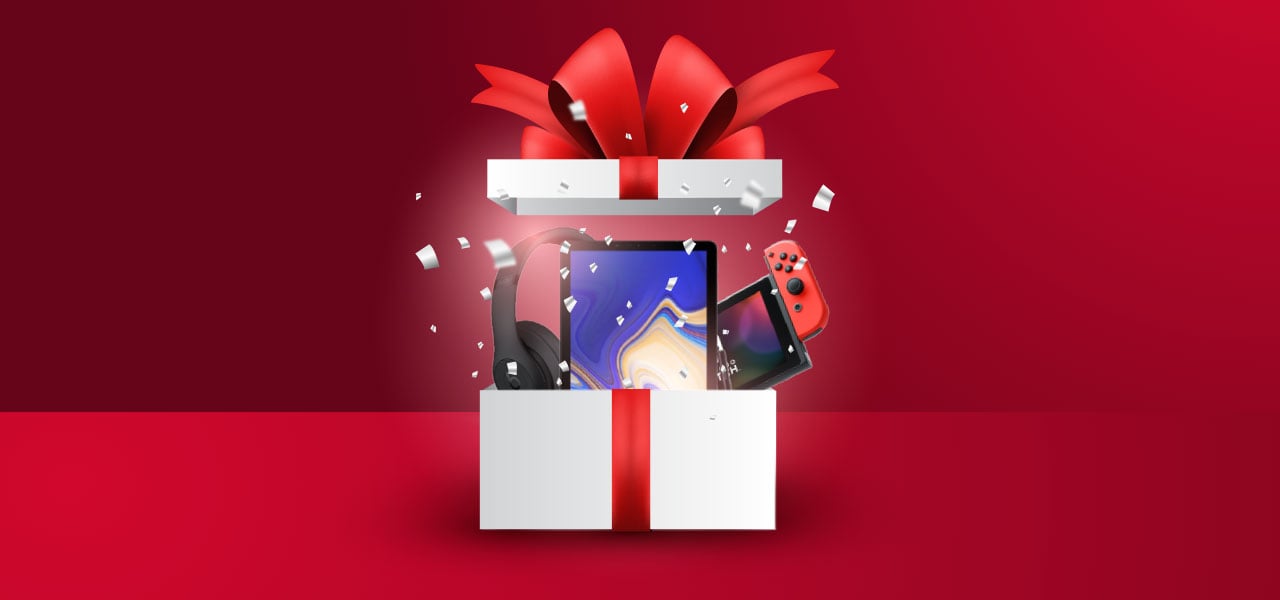 17 Dec

Top Tech Gifts for Christmas Time

With only a few more days until Santa slips down your chimney, we've come up with a list of the top tech gifts for Christmas time to fit all needs, wants and budgets. You may be struggling to come up with ideas for the rest of the family, or even yourself. Let's make sure you get the best possible Christmas gifts for dad, mum, her and him.
Beats by Dr Dre. Pill+
A portable speaker is an essential for any young adult and you're going to want to get the best.
The Beats Pill can last up to 12 hours with no charge, making it brilliant for summer night barbeques or picnics in the park. If it does need a charge, the speaker will fully charge in 3 hours. With a simple yet slick design, the beats pill can be used by anyone, tech head or not.
Samsung Tab S4 Nearly New
Why pay full price for a brand-new tablet when you can pay way less for a tablet that's been opened and returned?
Nearly new tech gadgets are the best gift for Christmas as they don't break the bank but, they look brand-new. This 2-1 tablet has high storage, long battery life and brilliant camera quality. Samsung's Tab S4 suitable for all ages, working on the go or sitting at home and can also be used as a laptop.
Nintendo Switch Console
Everyone secretly loves a good gaming console, compatible with classics such as Pokémon, Resident Evil and Mario Kart.
The Nintendo Switch is the perfect edition to a family game night, long journey or even just to kill some time. Plug it into the TV to share the excitement with the whole family or use the handheld console for solo games. The size of the switch also means that you're able to take it anywhere. Set up is super simple along with the use itself.
Samsung Galaxy A70
A perfect gift for you growing children will always be a new phone. No one ever knows how to answer the question, 'When should I give my child their first phone?' and quite frankly, no one will ever know.
Christmas time is a great time for surprises and the Samsung A70 is brilliant to introduce anyone into the tech world. It doesn't break the bank but it's a pretty hardy phone so why not treat the little ones this year? The large screen is brilliant for watching videos, playing games and taking photos. The Android software also means you're able to set parental controls to suit you and your family!
Apple iPhone 11
If you've got teenagers, there's no doubt you haven't been begged for this phone since its release in September.
The new iPhone has a lower price tag than normal but doesn't lose it's quality. Front and back glass gives you a sleek finish. You can also pick between exciting colours to give your phone a bit of personality. There's no way you won't be impressed with the quality of the iPhone 11 camera either, it simply doesn't disappoint.
Keep an eye on our socials for the 12 days of Christmas.