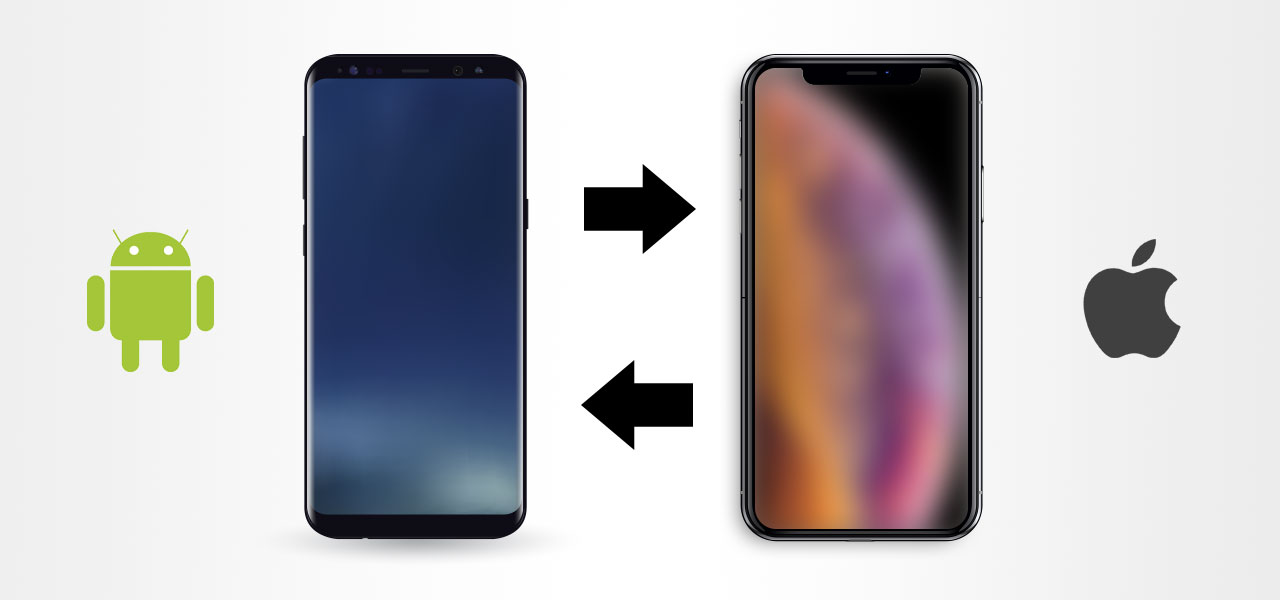 15 Aug

Transferring Data

If you have decided to make the leap from iOS to Android or Android to iOS, you will be wanting to know exactly how you can keep all your data. There's a ton of stuff on your phone that you need to take over to your new phone; photos, contacts, files. We have a couple tips as to how you can do this with ease.
Photos & Videos
A brilliant app for sharing any kind of files is Dropbox. It's free to download and super easy to use, even if you're a bit of a technophobe.
To start, you need to download Dropbox on your iPhone and Android phone. If you haven't already, create an account and login in. You will need to verify your account with a quick email.
You can then click Files > Upload Files and upload any pictures you need.
From your new Android, you'll now be able to select the file and choose Export. This will save the photos right into your gallery.
Music
Most people subscribe to music but don't own it. If you use streaming platforms for your music, you fall into this category. This is probably the biggest reason people don't switch between iOS and Android; the fear of losing all their music. A fantastic website to transfer all your music from Apple Music to any other platform is Tune My Music.
You will need to select the source of your music on your iPhone. Select the relevant music platform and log in. You will have to approve access to all your music in order to transfer across.
Tune My Music will then ask you to select the source in which you are transferring to. You will also need to log in or create an account and approve all access.
Once logged in to both platforms, you will be given the option to transfer all music or selected playlists/albums. Once the selected tracks are ready, click Start Moving and simply wait for your music to transfer.
If you have got a lot of music on your iPhone, it may take a while for your tracks to transfer across so you may be best to leave your phone whilst it works away.
Happy Listening!
Contacts
Transferring your contacts is made super easy with the Google Drive. Make sure the app is downloaded and logged in on your Apple handset.
You will need to go into Settings > Backup. Tell Google Drive you want it to automatically backup your contacts. This make take a rather long time so you're probably best to start the backup when you won't be needing to use your phone for a while.
When you log into your Android mobile phone and set up your Google Account, your contacts will already be downloaded and ready for you to access.
Bookmarks
If you're someone who bookmarks every page you find useful, be it your favourite recipes, favourite shopping sites or just interesting articles, you will be wanting to keep them when moving.
If you use Chrome on your iPhone, you're all sorted and ready to go. Chrome will be downloaded on your Android and when you log into Google, they will all be there.
If you use Safari, you are going to need to connect your iPhone to your computer via a USB lead. You'll have to sync your bookmarks/favourites to your computer's browser.
Once this has fully synced, you will need to connect your new mobile phone to the computer and sync the bookmarks from the computer onto the new phone.
If you are now ready to make the Apple to Android move, we have plenty more tips and even more affordable pay monthly contracts for a huge range of Android phones.