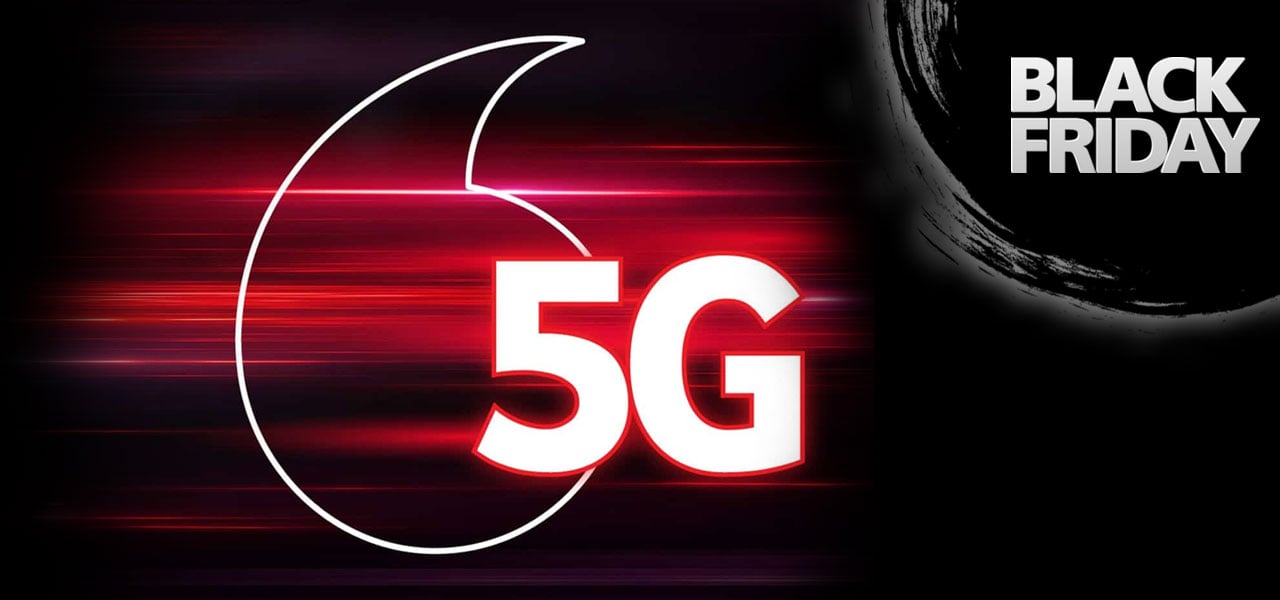 11 Nov

Vodafone Black Friday Mobile Deals

When it comes to getting great deals on products just in time for Christmas, then Black Friday is a great time to start. Though initially an American idea this has been adopted here as a way to get a jump start on the Christmas shopping, and a huge number of retailers roll out some of their best deals just for you on this day. This year November 29 this the date to mark on your calendars as we take a look at some of the best deals you will see on Vodafone handsets.
Do Your Research
When it comes to getting the best deal, you want to start your research sooner rather than later. There is a huge range of different handsets on the market. With the roll-out of the 5G network by Vodafone then this is only going to increase the number of new devices hitting the market. So, you want to make sure you know exactly what phone it is that you are going to be aiming for.
To 5G or Not to 5G?
This is probably the biggest choice to make before you start. 5G is here and it is being rolled out across the UK as we speak. It hasn't reached everywhere yet, but it will do. So, you need to decide whether you are going to be an early adopter, or you are going to wait a while. Given that all networks will be upgraded to 5G over the next couple of years, you might decide that it is a good idea to get in early. However, retailers are likely to put some of their best deals onto the existing stock of 4G phones as they look to migrate people towards 5G offerings.
Handsets to Watch For
When it comes to picking your handset there are some fantastic models out there to choose from that are all likely to see deals on Black Friday. The iPhone XS Max is a stunning piece of kit from Apple and their best phone on the market currently. If you are an Apple fan, then this is the mobile you should go to. Apple doesn't often offer discounts on their kit, but Black Friday is normally an exception. So, keep an eye out for this one on the Vodafone network.
Other Rising Stars
 The Samsung Galaxy S10 line is also one of the best phones on the market, and you should see some deals emerge on these. Particularly as Samsung is now rolling out their 5G models of the same. The 5G phones are substantially different, so you should treat them as different models. Also, look for some great deals on the Huawei range and the Google Pixel phones on Black Friday
Year-Round Deals
When it comes to finding the best deals on Vodafone mobiles, then we always aim to deliver, not just on Black Friday. We have some of the best deals on handsets and Vodafone network bundles available all year round. So, get ahead of the game and take a look at what we can do for you now.