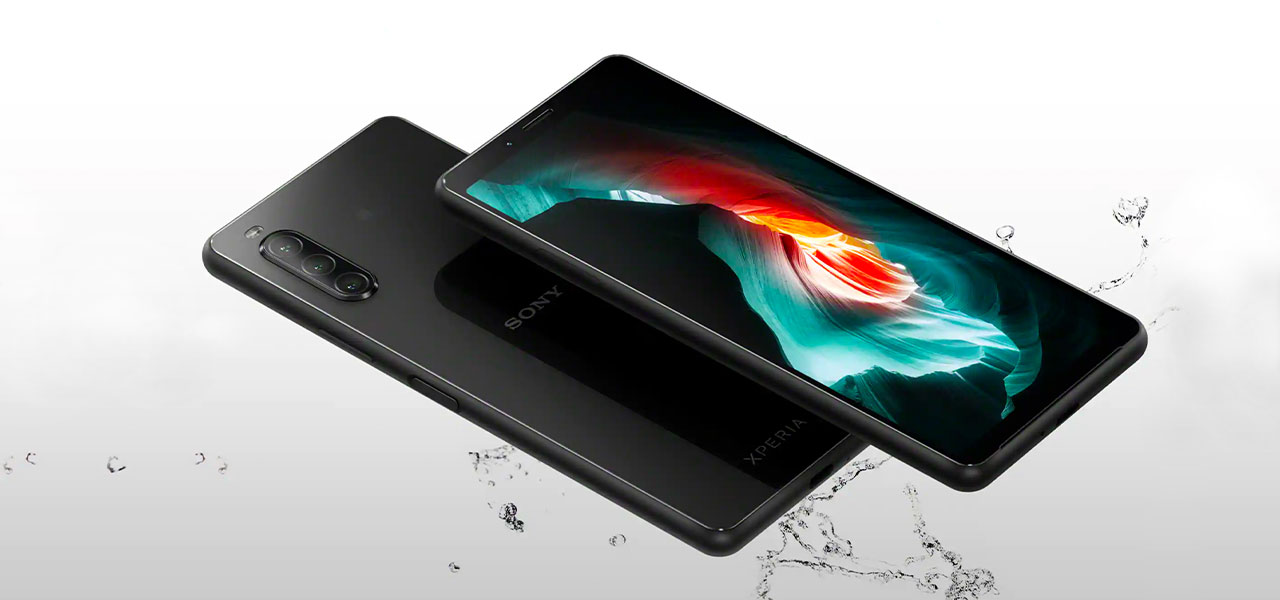 19 Mar

Welcome to the Sony Xperia 10 II

The days are counting down until we can officially say welcome to the Sony Xperia 10 II and we couldn't be anymore excited if we tried! At the end of April, Sony will be unveiling their next two smartphones to the world. This was announced through their own online events in February and gave the world the first glimpse at the Xperia 10 II, Xperia L4 and the Xperia 1 II.

The Sony Xperia 10 II plays as a super mid-range addition to the range, opening the brand up to a different market. We're expecting a slightly lower price for this handset but you definitely won't be missing out on any of the good bits!
Xperia Powerhouse
One of the top components to keeping your phone up and running is, of course, the battery. To make sure you keep connected all day, Sony have built a non-removable Li-Po 3600mAh battery into your phone. This long-lasting battery is compatible with Quick Charge 3.0, so when you do need a quick boost, you won't be left waiting around. You can also ensure that your battery will stay healthy for longer than ever before with Xperia Adaptive Charging. This tracks your charging routine and will make sure your phone isn't over charged.
Keeping your browsing experiences smooth is the well renowned Qualcomm Snapdragon 665 chipset. Working effortlessly, you'll get uninterrupted streaming, amazing camera quality and so much more. By using such a well-designed chipset, Sony can promise that you'll be getting the best of the best when it comes to the Xperia powerhouse.
Sony has decided not to follow along with 5G connectivity as this phone, much like many other tech companies. This may be due to the fact that this connectivity just isn't perfected yet, nor is it available across the entire UK yet. Although this feature isn't built into the new smartphone, you can be sure you're getting a great system. This new handset will run on the latest version of Android 10.0, with all updated available. You'll have access to things such as the play store, Google Maps and Google Docs.
Sony Xperia 10 II Camera
If there wasn't an amazing camera, full of high-tech features, we'd be incredibly disappointed. Sony makes a whole range of digital cameras that stamp on the market. With such successful cameras, it's no surprise that their mobile cameras are just as competitive. Providing you with high quality images is a triple lens camera made up of a 12MP wide lens, 8MP telephoto lens and an 8MP ultrawide lens.
Each lens plays a different part in giving you such professional images. The ultrawide lens allows you to get more in one photo, great for shooting group photos or your favourite scenes. For low-light situations, all your thanks should go to the 26mm wide angle lens. This also covers most shooting situations. Any time you want to capture beauty up close, the telephoto lens will lend you a huge hand. Along with a whole bunch of different sensors, your camera will change settings and situations and work with AI to give you sharp, flawless photos that you can unapologetically boast about.
Making your photos a whole lot better, Sony have included a range of different features, such as Night Mode and It's true colours. Switching to Night Mode will allow your camera to absorb more light, thus creating bright photos with immense detail. Any photos you take with people will automatically adjust the settings to make sure everyone's skin colours are true and natural. For all you Instagram foodies, Sony hasn't forgotten about you. The AI technology built into the phone will recognise when you're taking photos of food and make it look even more tasty than it already is.
Professional Design
One thing Sony has always pulled off better than anyone else but with very little effort is the flawless, sleek design of their phones. They tend to stick to very neutral colours with basic designs and focus all their energy on what really makes a phone great. That said, they're design this year is seriously eye-catching.
They've given the Xperia 10 II a 21:9 Wide 6" OLED display, perfect for gaming, working or streaming from your mobile phone! With the 21:9 Wide display, you'll be carrying one of the best mobile phones to watch films on. A lot of films are filmed in this ratio to suit cinema screens. By giving the screen the same ratio, you make use of every inch of the screen as well as ensuring distortion is a thing of the past. Including 16M colours makes that experience 10 times better. You will see the darkest blacks, the brightest whites and the deepest colours, allowing you to get lost in your phone.
We're sure, like us, you can't wait to welcome the Sony Xperia 10 II to the world. You won't need to contain your excitement for too much longer now.