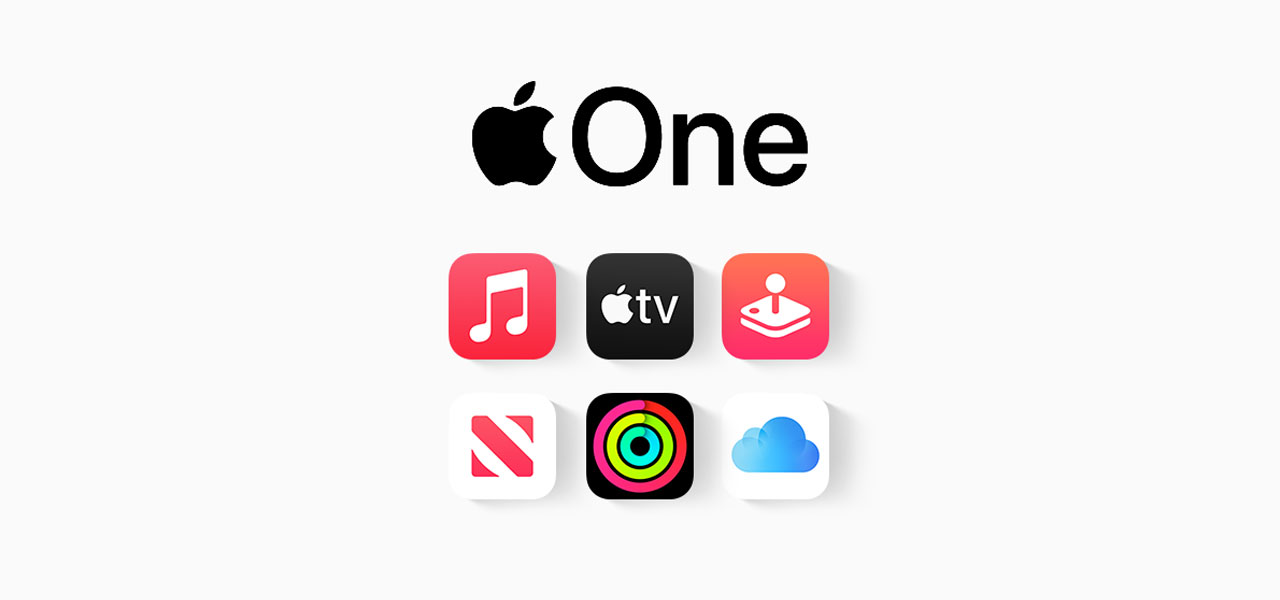 23 Sep

What's an Apple One subscription?

With the recent event just over a week ago, we got a whole new range of products, including the Apple One subscription, but what is it? Don't worry, you'll find everything you need to know about this new subscription service right here. One thing we can promise is it's going to save you money if you're someone who pays for tons of subscriptions.
Apple Arcade
If you enjoy mobile games, you'll know the struggle of wanting to find a new game but you just can't. Apple Arcade offers hundreds of different games all in one place. With your Apple One subscription, you'll be able to access all the games on this platform without the interruption of ads. Get stuck into your game and completely immerse yourself within it. As your subscription pays for this platform, you won't need to purchase anything else. That's right, there are no in app purchases within Apple Arcade.
When you're paying money, you want to be able to enjoy these available games wherever you are, whenever you want. With that in mind, this platform allows you to download your favourite games and play them online or offline. Even if you have no signal or your phone's on airplane mode, you'll still be able to access all your downloads. Within the games, you'll find hundreds of kids, action, story, adventure and so many other genres of games.
iCloud
With more and more people transferring their lives on to their phones, there's a much higher need for more storage. A lot of the time, internal memory on smartphones just doesn't cut it. One way around this when you've got an Apple product is to use iCloud. This is an iOS service that offers you plenty of extra storage in the cloud. With your Apple One subscription, you can get anywhere from 50GB to 2TB of iCloud storage. For your 24 month mobile phone contract, any of the options available will be plenty.
Uploading your photos, videos and any more data to iCloud will ensure it stays safe and sound. You can access this data at any time through your Apple devices and update it. With all Apple devices, you can even set them to automatically back up your data to iCloud. This is perfect in case your phone gets stolen or you lose it. iCloud allows you to keep your memories safe and it comes included with every single Apple One plan.
Apple TV+
Over the last few years, we've seen a lot of entertainment move over to streaming platforms. Services such as Apple TV+ are far more convenient with the fast paced life that a lot of us live nowadays. You're able to watch your favourite shows, films and so much more whenever you fancy. On Apple TV+, you'll have access to so many different shows and you'll even get new Apple Originals every single month. The best thing about it is you only need a TV, box or stick that supports the Apple TV app, which is almost all devices available.
With Apple TV+, you'll get access to hundreds of different titles, including huge hits such as Greyhound, classics like Fraggle Rock and new releases such as Ted Lasso. There's so much to view with this platform and you're never going to get tired of it. Several titles available on this platform have even won awards, and they're Apple Originals!
Apple Music
These days, everyone enjoys listening to music and the convenience of having it all in your mobile phone is arguably better than sliced bread. With Apple Music you can stream 70 million songs without the interruption of ads. If you have a favourite song, it's almost guaranteed to be hiding in this subscription service. You can even add all your favourite songs to playlists to easily flick through them. This is perfect for long car journeys so you don't have to touch your phone. To save your monthly data allowance, even download your tunes and play them offline.
One of the best features of Apple Music would have to be the exclusive, tailor made playlists and radios. After you've listened to a few songs and put together your own playlists, Apple will suggest new tunes based on genres or artists. This is where exclusive playlists and radios come into play. We've all experienced the pain of wanting to listen to something new but not knowing where to start. These playlists and radios solve that problem. You never know, you could discover your next favourite song.
Apple News+
A more recent service from Apple is the News+ subscription. You'll only get to enjoy this when you purchase a Premier Apple One subscription. All benefits from this subscription are accessible from the Apple News app that comes pre downloaded on all Apple devices. Joining with a News+ subscription will give you access to hundreds of magazines and newspapers that aren't available with the free version. These will be leading papers that you already know and love. Even download them for the times when you're stuck with no signal or even low on your data allowance.
Whilst you're able to view several different magazines with the free version, you won't get leading magazines cover to cover. Your Apple One subscription will give you access to almost any magazine or paper you can think of, from start to finish. To ensure that you're seeing the things you enjoy, Apple will even curate a range of stories based on what you're reading regularly.
Apple Fitness+
As well as this new Apple One subscription, Apple have also announced the release of their new Fitness+ subscription. When you join via the premier plan, you'll be able to make use of this too. Unfortunately, it doesn't come with the individual or family plan. This new feature works hand in hand with the Apple Health app that comes preinstalled on Apple devices. You'll have access to workouts from the best trainers in the world and they'll even update weekly!
This subscription is expected to be available in late 2020 so it's likely Apple One will come out at the same sort of time. If you've got an Apple Watch, you'll be able to access Apple Fitness+ on there too to track different metrics effortlessly. Find something you enjoy and get your fitness journey on track right now.
How to get an Apple One subscription
If this all sounds like something you need to get in on, you're going to need to wait until it's released. The new subscription service will be available to join in autumn this year however, we've not been given an exact date yet. You'll be able to sign up for this via the Apple website or even the app store. New customers will get a free 30 day trial so you can test it out before fully committing to it. If you do decide to continue the subscription, you'll be able to choose between the individual, family or premier plan. These plans range from £19.95 all the way up to £29.95 per month. It really is affordable!
Of course, to make use of all these different subscriptions, you're going to need an iPhone that supports iOS 14. Check out our best Apple iPhone deals to make sure you're saving as much money as possible.