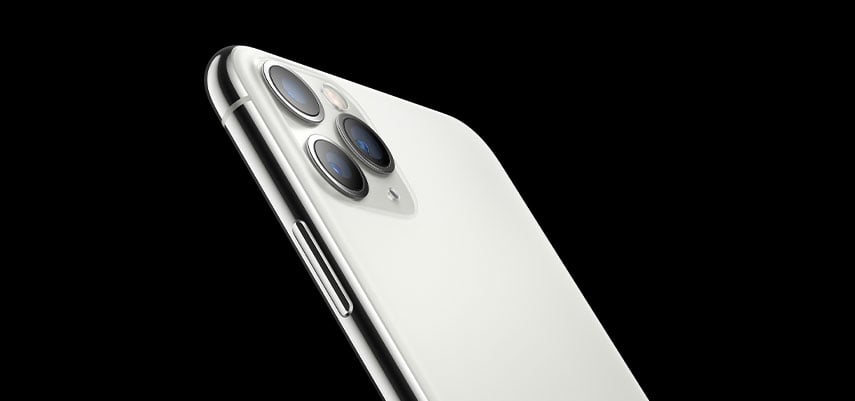 13 Sep

What's New With iPhone 11 Pro Cameras?

Apple has just recently announced their new iPhone range and there is a lot to be impressed with for fans of Apple devices. The announcement came via a live-streamed special press event that was held on 10th September and we are here to tell you everything you need to know about the camera on the new iPhone 11 Pro.
Changes
The first thing that you will notice about the new iPhone 11 Pro is the changes on the rear which are as a result of the camera. There is now a large camera bump on the rear of the phone to the top left. This instantly stands out as a design feature on the new phone. This is because Apple has upped the number of camera lenses on the iPhone 11 Pro. You now get three lenses instead of the one of the previous iPhones.
Lenses
So, with the triple lenses to the rear what do we get? Well, all three lenses are 12MP. There is an Ultra-Wide, Wide and Telephoto lens. The Ultra-Wide lens features an f/2.4 aperture with a 120-degree field of view, the Wide lens features an f/1.8 aperture and the telephoto lens features an f/2.0 aperture with a 2x optical zoom. This gives you some serious hardware to make sure that you get the best pictures that you can.
Software Side
The iPhone 11 Pro also has several cool software features that help with your photo taking. The background defocus mode, which Apple calls portrait mode, now features a high-exposure mode. This gives your pictures a sharper focus and a more studio-looking quality to them. It also has improved detection for the distinction between background and foreground. This all comes about because of the custom A13 Bionic chip that Apple is using for the chipset. This features a neural engine that enables it to do all sorts of fancy tricks.
Other Features
Also, on the software side, there is a 10x digital zoom which works well with the telephoto lens. Dual optical image stabilisation and something Apple are calling 'Next-generation Smart HDR' which promises to give your photos a real depth when they are taken. Alongside, the headline features Apple have made numerous other tweaks and improvements to the camera software that you will notice as you use. These include things like better detection for pets when using portrait mode, which is good to see.
How Does it Perform?
Reviewing the pictures that were taken, they all seem to be much higher in quality and sharper than before. This is particularly true in low light using the new night mode. Apple states that its camera uses something called 'Deep fusion' which means it takes up to 8 photos before you even press the shutter button. It uses this information pixel-by-pixel to determine the best lighting and effects to give you the optimal photo. The results speak for themselves really, your photos will have never looked so good with the iPhone 11 Pro.